Resorts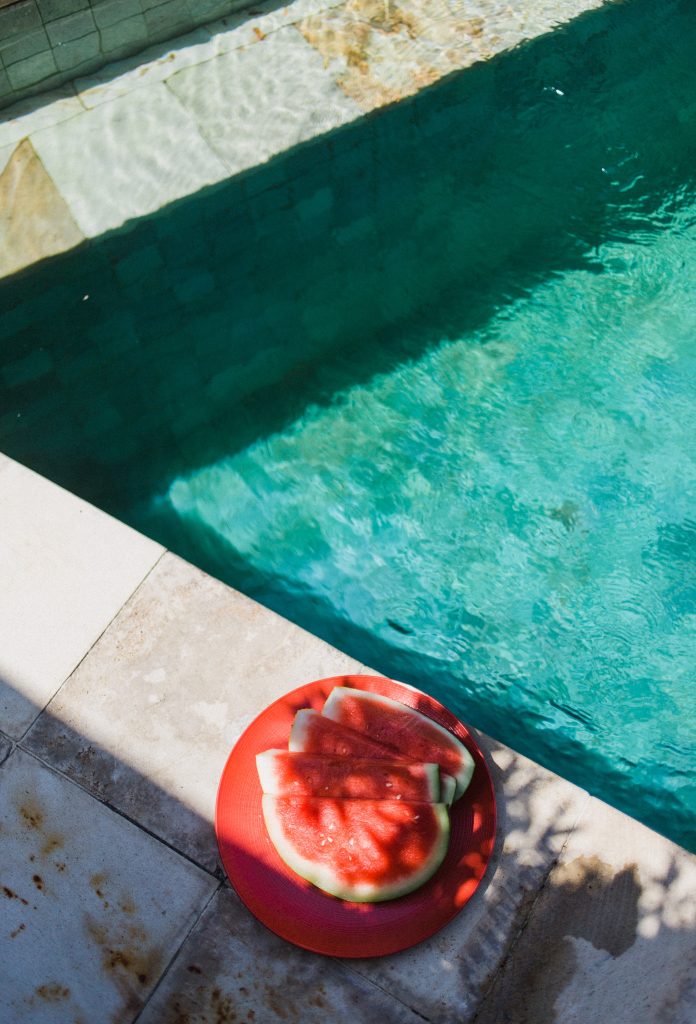 Resorts in and around Bangalore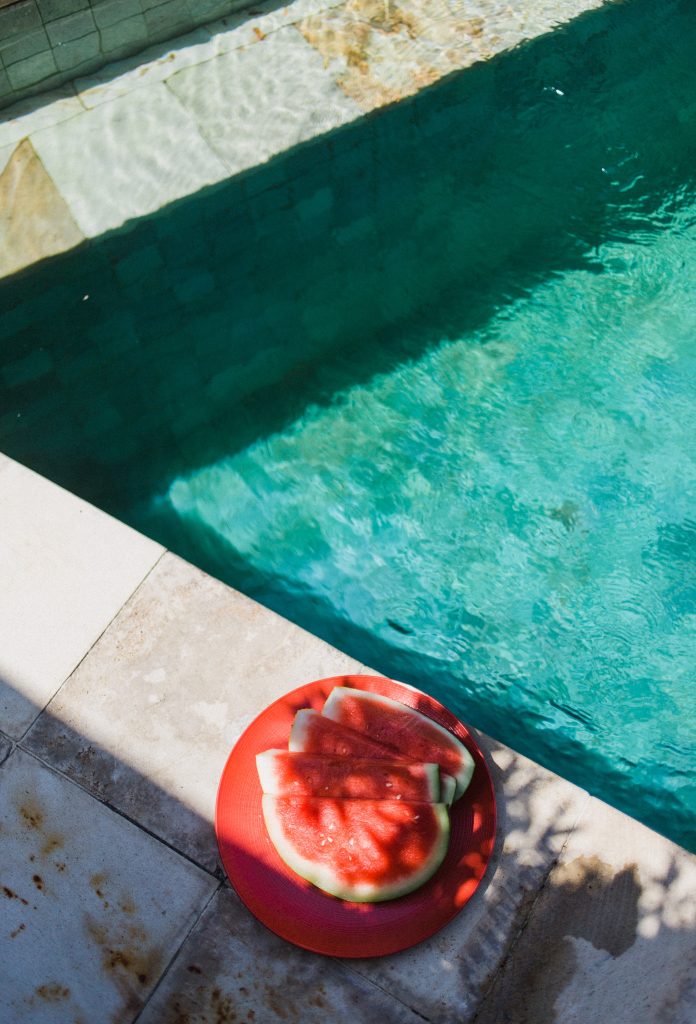 Imagine waking up in the coolest part of the town with your besties by your side, preparing to jump in the pool early in the morning, and then lined up for a flurry of other activities for the day. Resorts in and around Bangalore, well-equipped peripheral places to just not attend calls and look at any electronic devices.
This has been the case for people because resorts in Bangalore offer so much in a single day that it is impossible to keep up with all the activities. Especially, if you laze around, unless, lazing around in the pool without attaching yourself to responsibilities is your goal. Then, you have got what you needed. Swimming pools were shut for a long time during the lockdown. Resorts start to get mindful of the fact that they are the primary need of patrons when it comes to attracting family crowd. Hence, resorts in and around Bangalore now have cleaner pools, for kids as well as adults.
Swimming is one of the most underrated exercises. When it comes to losing weight, we usually prefer to take long walks, or go on an early morning runs. While it is understood you cannot lose muscle in one day of swimming at one of the resorts near Bangalore, you can definitely kickstart a new habit on one of your visits. It gives your cardiovascular system the workout it needs. Most importantly, it works on your heart. It makes your heart stronger. As swimming is a physical activity, your lungs go through a workout process too. It has a role to play for stronger lungs. Experts say that swimming helps recover from injuries. It is useful for people with arthritis, one study claims. It reduces pain in the joints and reduces stiffness. Since it uses all your muscles, swimming increases your strength in the core area, and tightens your belly area.
While running uses your leg muscle to grow and strengthen, swimming is a full-body workout. It commands your body to stretch, pull, push, hold your breath, kick, use your neck muscle, eventually to gain flexibility and manoeuvrability. Each stroke you decide to swim in, has its own benefits and helps burn different amount of calories. For example, for 10 minutes of swimming, the breast stroke burns 60 calories, the backstroke burns 80 calories, the freestyle burns 100 calories, and the butterfly stroke burns an impressive 150 calories. Swimming helps reduce stress.
Doctors recommend people with depression swimming once or twice a week besides yoga and other cardio exercises. It releases endorphins, also famously known as happy hormones. After a long swimming session, your muscles use up all the glycogen, giving way to endorphins to rise up. Most people call it runner's high. Anybody who runs more than 5K, will tell you what they feel like after each run. It is also released when people eat more spicy food than they normally do. But, it does not help lose fats, in case you are wondering 🙂
Experts claim that swimming can actually make you smarter. In the sense that it clears all the muddy thoughts off your head and gives way for more important things to surface. Regular swimming will improve your motor skills, presence of mind, make you more alert, and also promote good health while improving your heart rate. Swimming in chlorine water, may, however, be harmful. One must assume precautions before getting into chemical-infused water, even if it's for a short time. Although, it is used to clean germs and disinfect water, chlorine, in higher proportions in the swimming pool, is labeled as dangerous for people. Therefore, every time you get into a pool, try to be clear with these two things:
How often do the staff cleans the pool:
It is important to take into account all the safety measures before stepping into the pool. Some resorts in and around Bangalore do not clean their pools until the water becomes muddy, and a substantiated amount of people complain. Chlorine gets mixed with water to kill any germs therein. If the pool does not get cleaned every fortnight, it is risky to step inside for longer than 45 minutes. Check with the resort authorities how often the pools get cleaned and whether they get cleaned by people who know how.
Too much is too much:
How much is too much? Well, it depends on your body's resistance. Some people spend the whole day playing and clicking under pictures, and they don't even get skin irritation. Having that said, some people step in for five minutes and come out with red eyes and blistered skin, sore throat, and a lot of itchiness to the skin. You can do a small experiment while at the side of the pool. Try to smell the water in the pool. If the smell of chlorine is strong, to the point where it has started affecting your eyes, try to bring it to their notice. If they can't do anything about it, apply a dermal cream that will keep your skin from irritation.
In case there you can shower, please shower before and after entering swimming pool. If possible, apply moisturizer before and after as well.
Safety first
It is safe to say that the chlorine water is unsafe for aquatic animals, that is why you wouldn't see them in the pool in resorts. Usually, swimming pools are solitary and with fountains to keep the water still water from getting dirty. Most resorts in Bangalore do not appreciate pets in the pool. Not because pool water is not safe for them, but because it is against their policy to allow them. Many resorts in and around Bangalore have a separate pool for kids. In case that wasn't enough, patrons maybe offered an opportunity to enjoy the rain dance with their friends.
All of these points to only one fact. The fact is that water is the biggest element in all our celebrations. Let's take a look at some budget resorts in Bangalore with incredible facilities.
The Gari Resort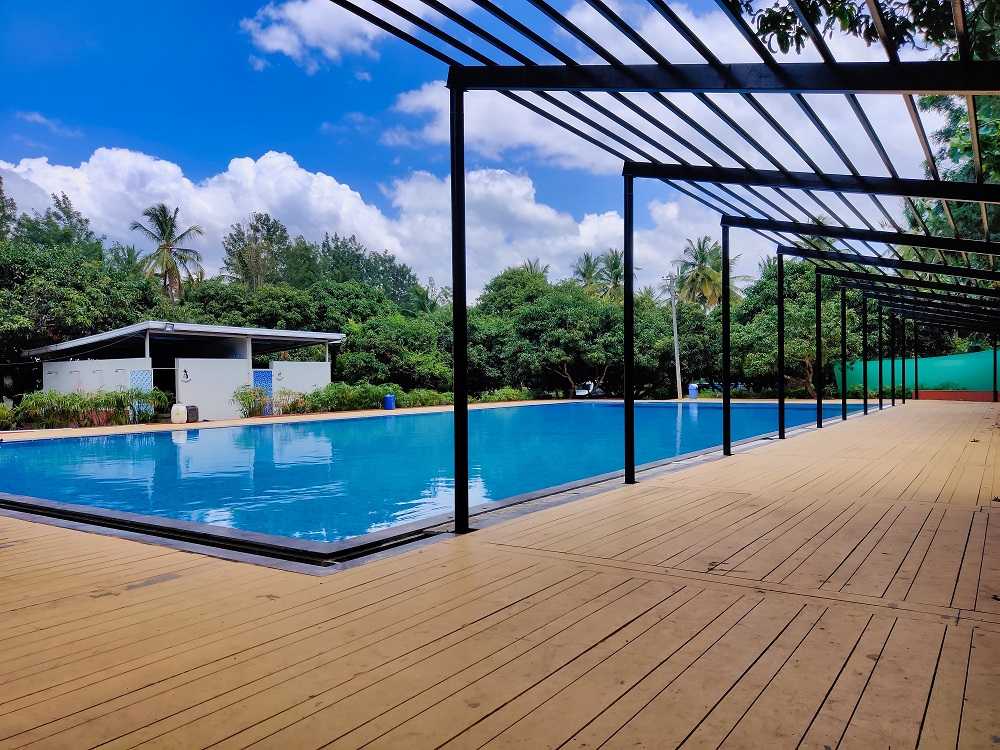 Gari Resort is a place to develop chemistry with yourself and know yourself on a deeper level by taking part in activities outside your comfort zone. Often, we come with families and try to stay indoors or go only as far as swimming pools. People do this because they don't wish to risk, most often they don't want to see their loved ones in discomfort. This is in our nature. We do that out of love. However, there is a level of comfort in doing difficult things with your siblings and loved ones. It redefines our relationships with them.
Imagine you are on a bike with your partner, and it breaks down. There is no garage in site. What do you do? Push the bike, is all. After some time, your better half realizes that you are nearing exhaustion. They offer you water, rest, and takes lead until you both reach the nearest garage. It is what team effort looks like.
The above example, is something we usually don't prepare for. Our instincts to keep them safe weighs in, and we wish to get to the safest place at once. Having said that, if you put them in a similar situation but a planned one, and ask them to take the lead in resorts in and around Bangalore for night stays, that have adventurous activities, it should be Gari. Top hallmark of better service and up-close hospitality. Their latest addition to the adventure activities is, horse riding. It is available outside as well in the package. Meaning, you can have a night stay and have it included in the complimentary activities, or pay separately for a day outing. All the activities are available every day, including flashlight games and high-rope, low-rope activities.
Activities available in the Gari Resort:
Zip line
Pipe Bridge
Burma Bridge
Wood Cross
PG Ladder
Commander walk
Multi Vine
ATV Quad Bike Ride
Unstoppable Cross Bridge
Wood Cross
Single line Bridge
Burma Bucket
Triangle
For more information on the various accommodation options available in Gari, please click here.
Mahindra Holiday and Resorts
Mahindra Resorts is one of the oldest franchise of resorts in India. It is very-well managed and operates almost in every top cities, as well as in tier 2 cities in India. People visit Mahindra Resort to take a break from their busy lives, and spend time with their family. It is a membership-based resort which lasts a lifetime. Per year, based on your membership, you can take three or more than three trips to the resorts in Bangalore. The biggest advantage of the membership is that it is not limited to one city. You can make use of its benefits anywhere in the country as long as the town or the city has a Mahindra Resort, and that resort has accommodation, enough to house your family.
The accommodation package varies depending on your membership. Your membership dictates the number of family members allowed with you. The world opens up to you with access to over 100 stunning resorts both in India and abroad. Full, with more than 1000 enriching encounters and happy moments. Relax in elegant floating cottages, cabins, cabins, ice igloos and villas with the pool. All this and more is offered by your membership.
Say yes to a collection of destinations and experiences that make you a standout with your membership in Club Mahindra. It is an opportunity to open yourself to other cultures and activities with our family resorts in every destination you like to visit.
For more information about Club Mahindra, click here.
Guhantara Resort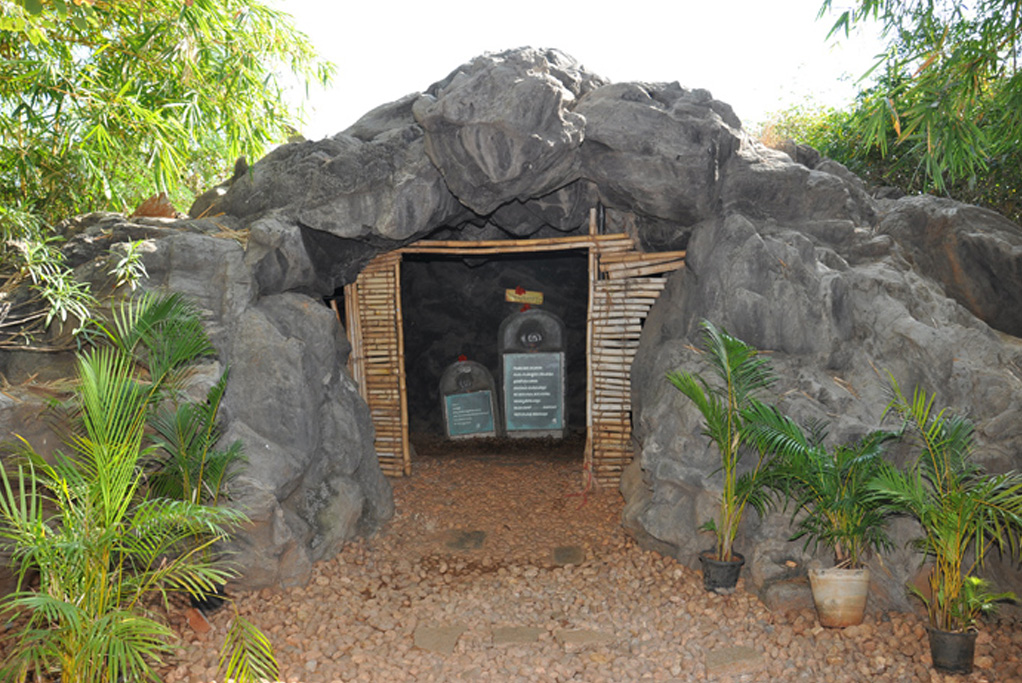 Address: Sy. No. 177 & 177/18,Off Kanakapura Main Road, Nowkal Palya, Bangalore South Taluk, Kaggalipura — 560082, Karnataka
Guhantara, a breezy walk through the burrow in to the open area. They help you have the time of your life, by visiting more than once and repeat the experiences. You are taken by surprises and thrill the place begets. Release of endorphins, and many other happy hormones, makes this resort special.
Walk into the open vivarium at the end of the rainbow to be greeted by the thunderous sound of a man-made waterfall, and prepare to participate in the many activities planned for you. Our in-house staff pampers all of your whims while ensuring you can enjoy your day out in peace. Some of the most visited resorts in Bangalore for night stays, Guhantara is definitely a must-visit, if you wish to enjoy in a place under 100 kms from Bangalore city.
Activities:
Bungee Trampoline
Zip line
Zorbing Ball
Quad bike
Bull Ride
Horse Riding.
There is a small deposit that you have to pay for free activities.
The Cassava Retreat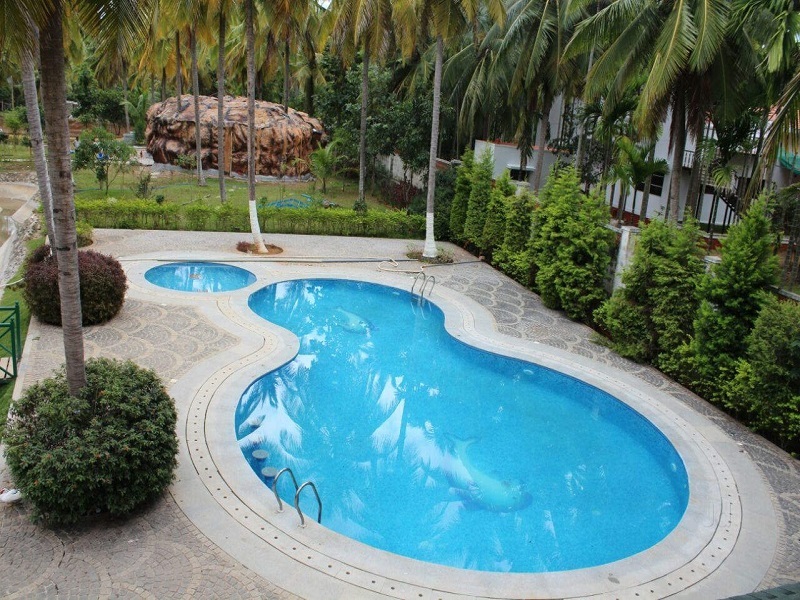 Address: O B Chudanahally Road, Kanakapura Road,Vaderahalli, Near Art Of Living Bengaluru, 560062
Regarded as one of the best locations for team outings. Bangalore will surely surprise you. The varied terrain, the areas in and around Bangalore being rich in flora and fauna and in tandem with wildlife, and heritage for art, architecture, and culture lovers make it a desirable location for organizing team outings. With so many interesting options for team outings to choose from, you can be sure that it will be a big hit with the employees.
The Cassava Retreat is one of those resorts that has the peace and quiet you need to recharge your batteries after a long day. They organize conferences, team outings, large and small corporate events, and ceremonies. Engagements, shaadi, mehendi, bachelor and bachelorette parties are all examples of ceremonies. If you want to throw a pool party for your friends and get married in the open air, giving off a destination wedding vibe like in the movies, The Solace Resort is for you. The anecdotes will be remembered for a long time.
Activities in The Cassava Retreat.
Triangle
Commando Work
Pipe Bridge
Burma Bridge
Wood Cross
PG Ladder
Unstoppable Cross Bridge
Single line Bridge
Zip line
This blog may be able to assist you in locating the best budget resorts in and around Bangalore with incredible amenities and luxuries.
If you like what you read, then please consider subscribing to our blog posts by entering your email address and name below.

We promise to keep it professional!