Resorts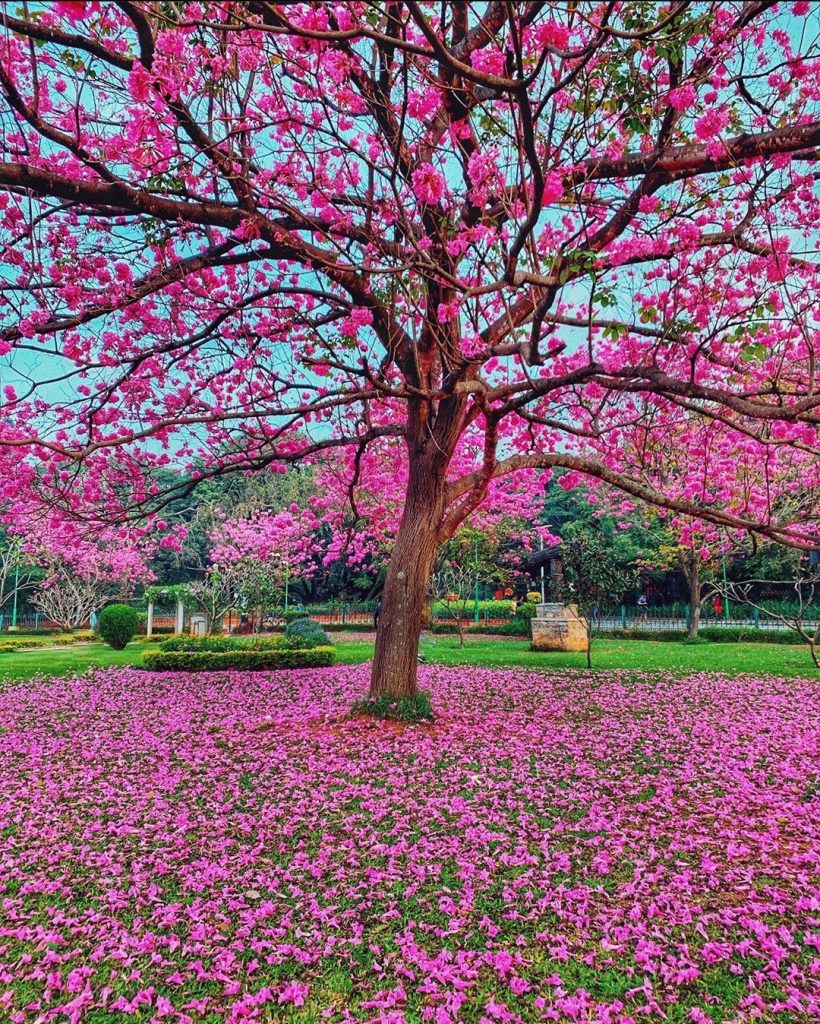 Best things to do in Bangalore.
Bangalore is one of my favourite cities in India. Coming from a person who was born and raised in Mumbai, it sounds a little unfair to my home city. Having said that, I am fond Bangalore. It has helped me grow as an individual and as a professional. I often hear people ask me, "what you didn't find in Mumbai that you travelled to Bangalore"? I always drew a blank because I didn't have the right words to articulate how Bangalore felt and its effect on my day to day life.
The list below might not be your typical 'best things to do in Bangalore' but I am sure they are not visited by many people and you will enjoy experiencing them even if you have spent some time in the city.
If you are someone who has a penchant for aesthetics, art, and a bit of quiet, you would surely want to grace these places with your presence.
Also, there is no point visiting malls and National parks as they are no different than the ones in other cities.
Things to do in Bangalore
Breweries
Cubbon Park
Flower market
Explore the city
Open mics around town.
Places within 100 kms
As times passed, I realised the city is full of gripping activities within your reach, provided you start at the right time. And the sooner you realise the concept of right time does not apply here, the more efficiently you will be able to manage time. The traffic only increases as the day progresses. Peak hours are only limited to Metros.
Take a metro and walk to UB city and catch a cultural event happening inside the lawn or take an evening stroll at the Cubbon Park. We are jumping a gun here. Let's start with the first topic.
Breweries:
It goes without saying that Bangalore is a pub or as I say beer capital of india. They are spread across Bangalore and each one is as good as the other. They all have their USPs unique to their name and brand. Although it had to bear the brunt of the Lockdown, the market is slowly coming back to its feet after government's approval for cafés and pubs to function with 50% capacity.
Microbreweries are easily the best places to hangout if you are looking to spend some quality time with a mug of fresh beer and quality music and don't want a hangover in the morning (provided you drink responsibly). Some places are kid-friendly due to their No or soft music policies. For example, Toit.Your trip to Bangalore is incomplete without a visit to Toit.
It might sound like a Zomato review but the place is filled with good vibes and friendly staff to give you a wholesome experience. Ask for a Basmati Blonde and cheese Nachos to start with. There is nothing better than a good old combination.
Cubbon Park: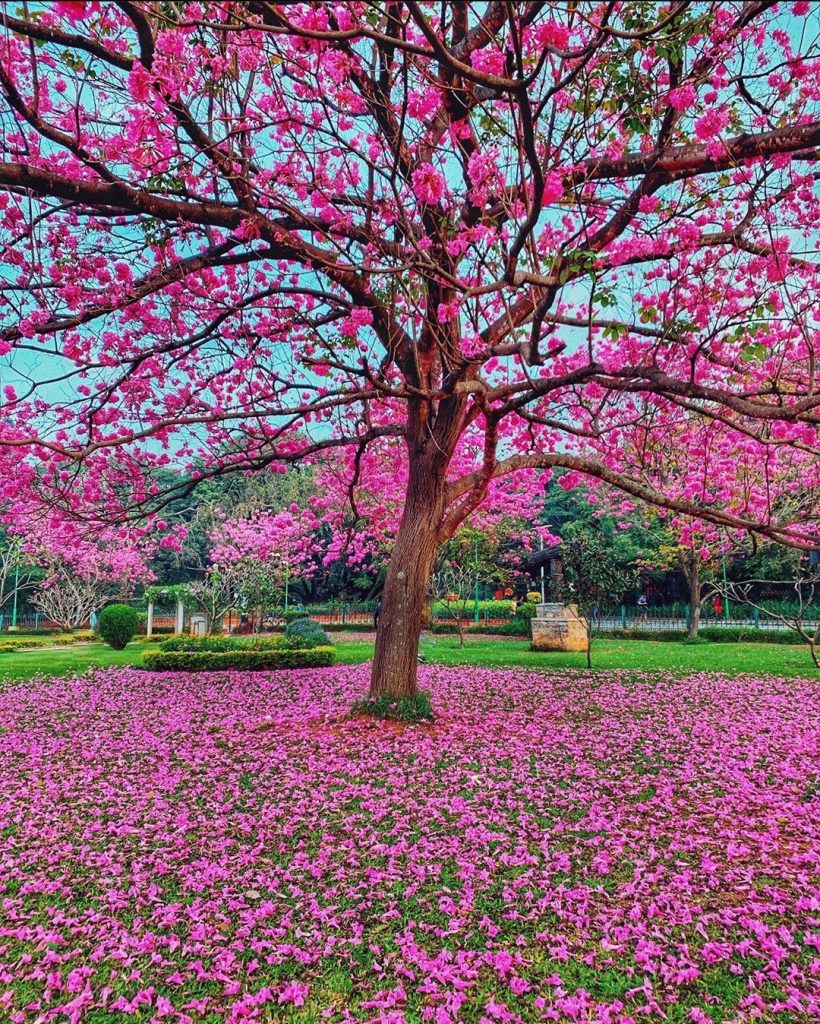 Populary known as the lung of the city. Almost a minute ago we got ahead of ourselves and learned a bit about the city's very own site, Cubbon Park. A lot of Bangaloreans were elated when it opened its gates after the lockdown. Even for limited hours, people didn't mind spending time there.
The best thing about the place is that you don't have to pay an entry fee. You'd be surprised to see how well-maintained the park is for a place that is not free. But, there is a catch. If you wish to take a toy train ride, go to the museum or the aquarium, you will have to purchase tickets separately.
Besides, the toy train and sauntering, you will find plenty of pop cultural events in the park. Some events like poetry, music, puppet shows, are usually lined up for the evening. While Yoga, Running, and storytelling happens in the morning. There are no restrictions to carrying food. However, reckless handling of waste is not permitted and can lead to fine.
Flower Market: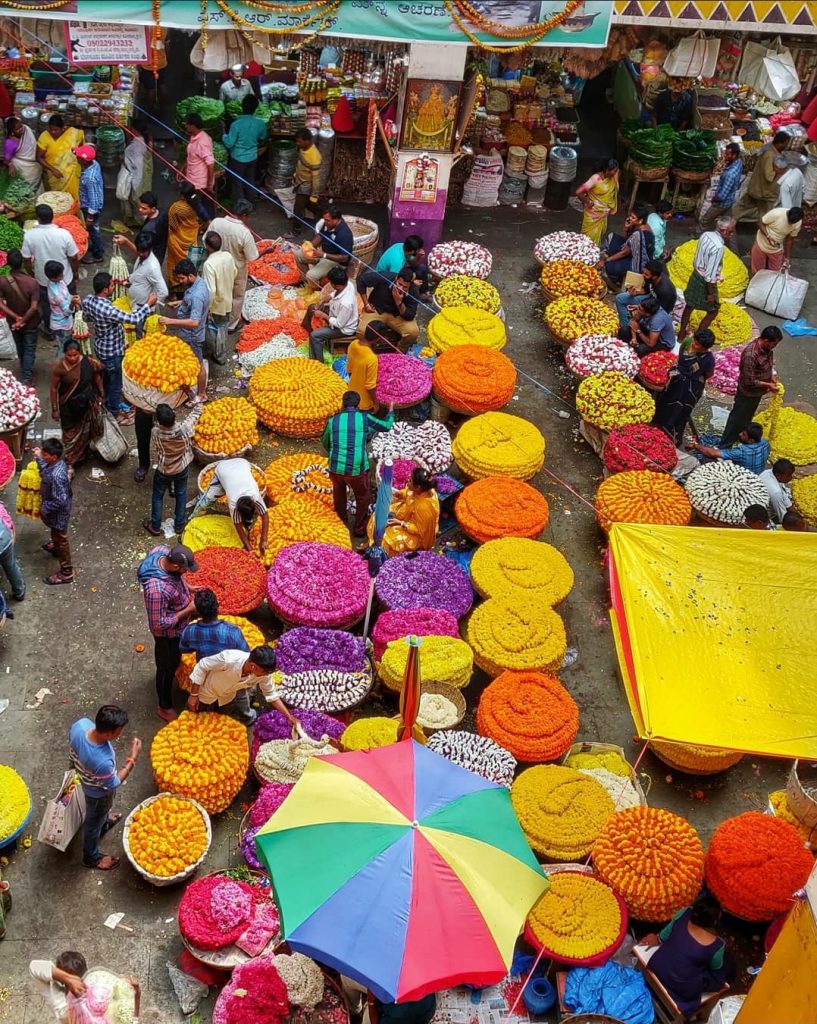 This is a personal favourite. Out of all the best places in Bangalore, this tops the list. If you like smelling fresh flowers and taking pictures or even just stare at them, the flower market in KR Market is the most visually aesthetic place. The long range of colours ranging from yellow to pink, red and orange are enough to brighten your mood.
It is considered to be the Mecca for photographers and indie filmmakers. The market is stitched together with a man-made assortment of different flower colours that serves as a great example of disorganised aesthetics and aromatic chaos which are a sight to behold.
It brings out the very essence of the city that it is known for. You will find yourself in the middle of a pandemonium with vendors running to customers to look at their basket of flowers to sellers grabbing you to have a go at theirs. Going once is not enough.
Explore the city: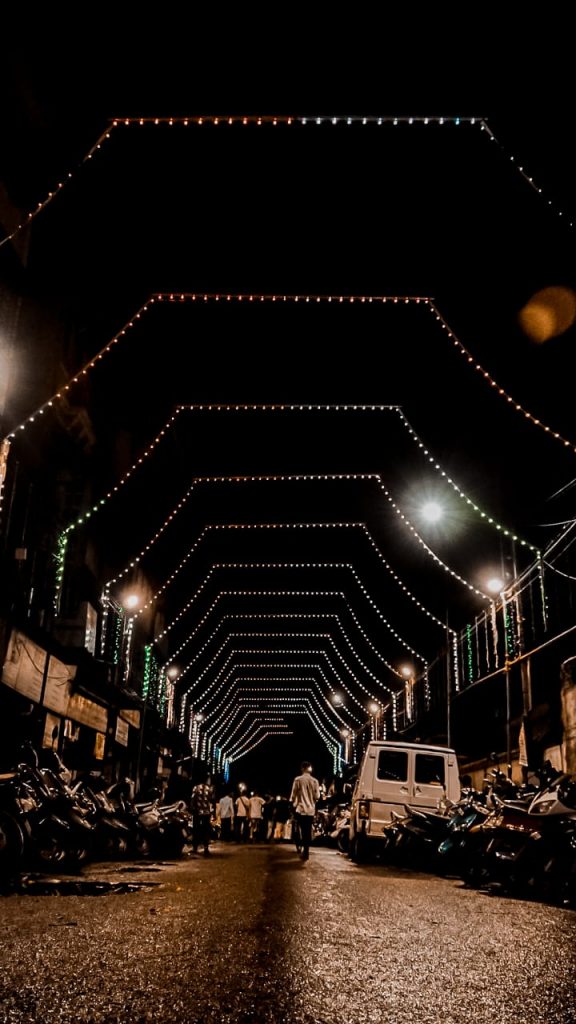 Don't have an agenda for once. Take a walking tour of the place where you are पटु up. Roam around aimlessly to witness some of the greatest street arts. No, they are not vandalism. The walls are painted by artists and supported by the government. You will find variety of styles between Warley paintings to Murals and traditional artworks.
The graffiti artwork can be found all around the city. Just an evening stroll in Brigade Road and you will come across giant graffiti artworks almost stroked to perfection.
Go shopping on commercial street which is a retail hot-spot for young people to buy a variety of products ranging from hip clothing and accessories to international brands.
Open Mics:
Almost every comic, poet, writer, musician you hear in their respective circuit was at some point in an open mic to showcase their talent in front of an audience under the guise of receiving a reaction, learning to perform in front of a live audience.
Many of us are confident to perform for our friends and family early on but as we continue to perform and improve our skills, stepping out of our comfort zone becomes incumbent. Hence, supporting local artists gives them a confidence boost and encourages them to perform in front of a larger audience.
Bangalore's hip hop scene is one of the oldest and most influential scenes among cities. It was throwing the right punches even before the recent explosion of the Mumbai scene with their rhymes and speaking truth to power. Catch the local hip-hop rap battles while you are on an exploring spree. You will catch some big names of the future.
Places within 100 kms
There are several places to visit within the distance of 100 kms from Bangalore city. Lakes, hills, campsites, forests, road trips, etc. If you are here on a short trip, then we have listed a few things on here for you to do.
https://www.thegari.in/blog/top-camping-sites-around-bangalore-to-tame-the-travel-bug-in-you/
Bangalore is full of places that will keep you gripped for a very long time with its engaging activities and endless cultural as well as international events. In short, Bangalore brings out the best in you no matter which walk of life you come from. The city supports you through and through with your dreams and ambitions.
When people ask me what I am doing here when I could easily be in Mumbai doing the same thing, I simply answer them one thing. Mumbai has your heart but Bangalore captures your soul. It helps you let go of all your inhibitions while connecting you to all kinds of people who are also from a different part of the country. It helps you start afresh no matter how big a fix you are in life. Namma Bengaluru!