Resorts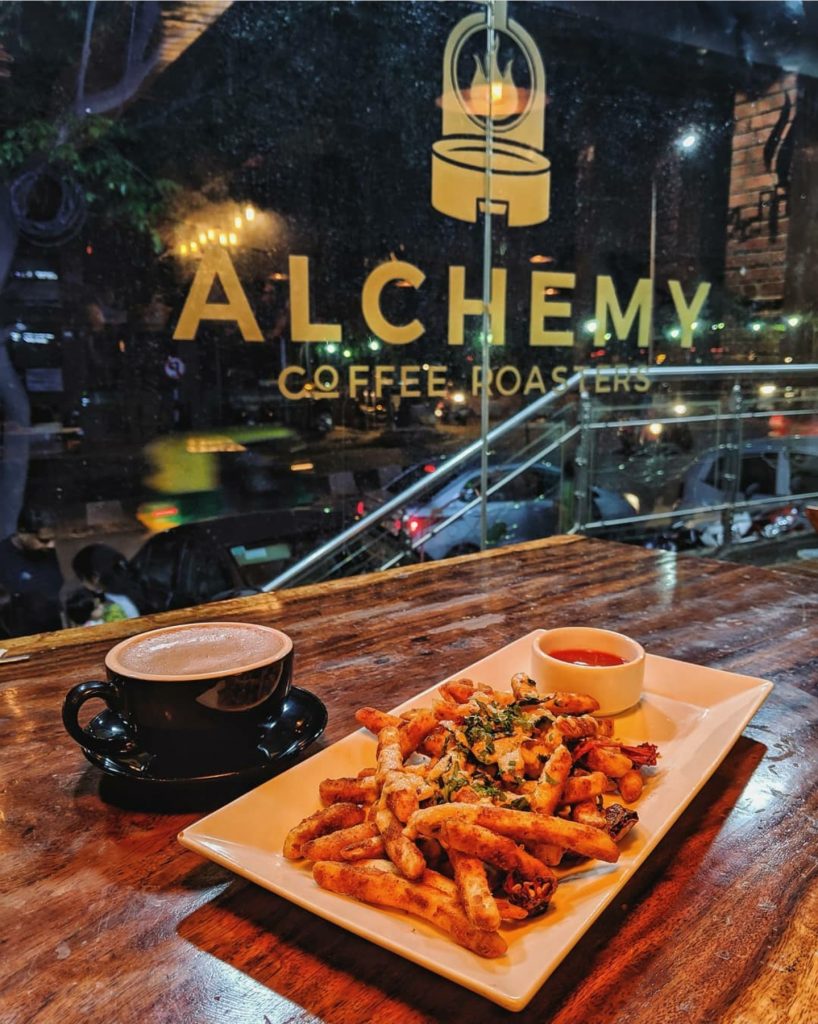 Cafés you should definitely visit in Bangalore – Part 1
Joke mapping is a concept or an idea of a comic to connect two different incidents and form a joke. For example, if I say I was (please excuse my poor sense of humour) in need of a new pair of shoes, so I stepped out and started a Puma franchise. Very few comedians have aced the concept of joke mapping same as we do while searching for best cafes in Bangalore and actually end up going to the most attractive places that listens to our needs, serve us great beverages and food, play delightful soft music, and don't create a hole in pockets at the same time – even when you are visiting the place to have a better team outing activity in Bangalore.
Bengaluru has a variety of such places that make better team outing places, spread across the city that does justice to the time and effort you put in to reach it because let's be honest, Bangalore is a huge city and the traffic is never not slow-moving. That is why, we always check Google maps before thinking about sitting in a cafe with our favourite book and fingers curled up to the mug of coffee, no matter how good the place is, and how convincing or best reviewed the cafes are.
Visiting your nearest cafe in Bangalore shouldn't be a challenge as long as you sort out the travel, I will give you an exhaustive list of cafes that you can try to tame the coffee enthusiast in you.
Cafés in South Bangalore:
Bengaluru cafe: Jayanagar 2nd block.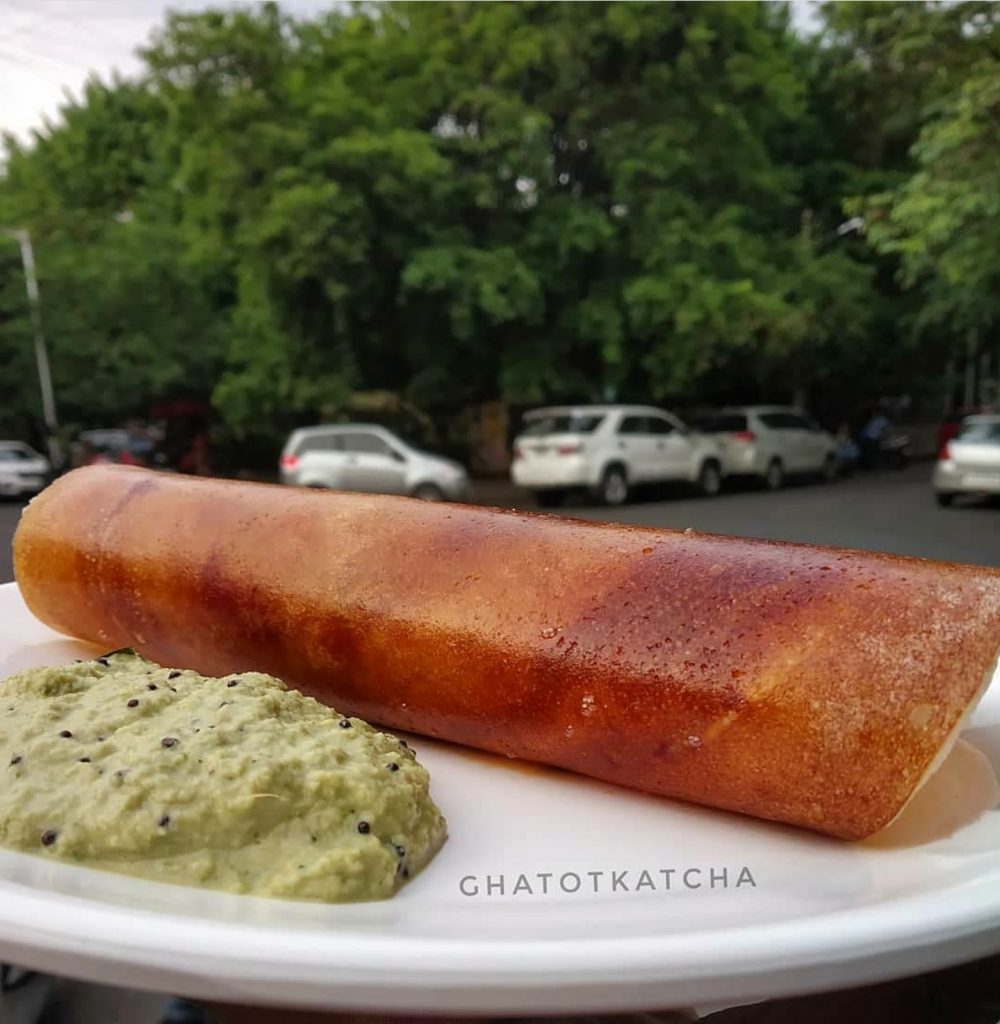 Why should you try it:
Bengaluru cafe is an authentic South Indian cafe with the choicest delectable South Indian dishes. Their crispy, textured dosas are totally to binge-worthy and the thick coconut chutney just makes the taste supreme. Dosas are yummy but so is the khara bath, and idlis. Don't forget to try the crispiest Vadas and masala dosa. If you are someone who loves to hog countless dosas any time of the day, miss this place do not.
How reasonable is the place: The famous masala dosas are priced at 30 rupees.
Address: 9th Main Rd, 2nd Block, Jaya Nagar East, Jayanagar, Bengaluru, Karnataka 560011
Alchemy Coffee roasters: Jayanagar 5th block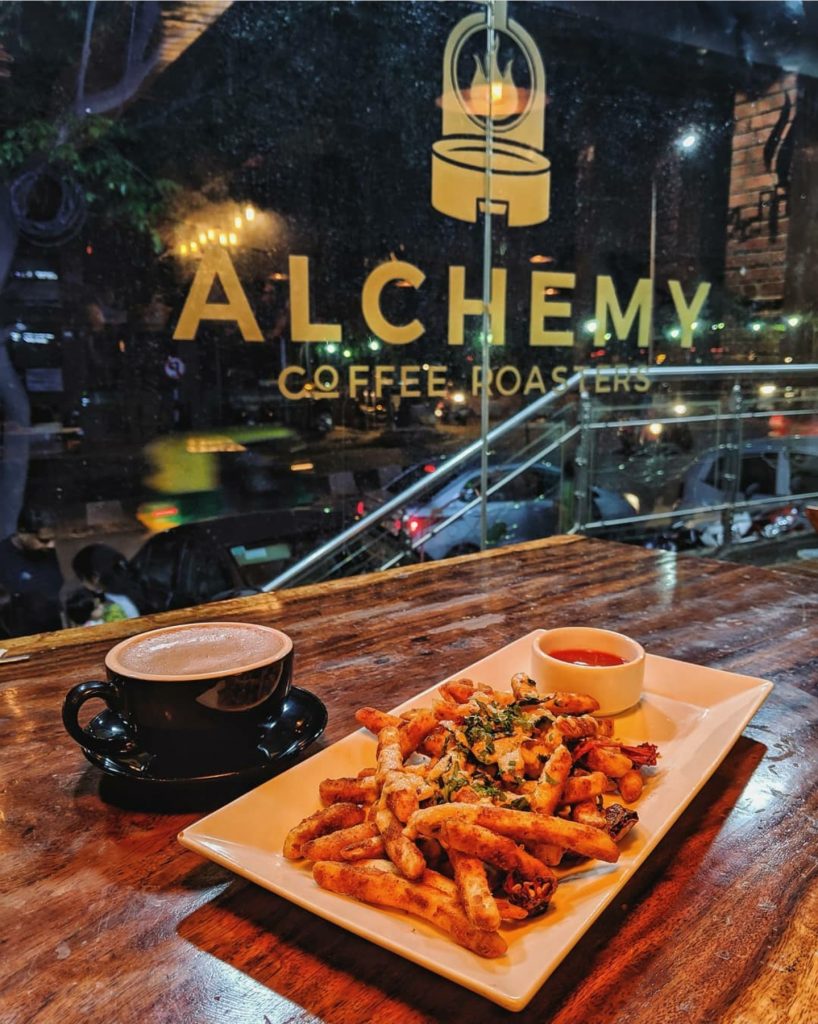 Why should you try it:
The cafe is built to give you a great coffee drinking experience along with tasty food. The interior of the place is as appealing as its taste of coffee. They use filament bulbs for a perfect pub-like yellow light setting and the unfinished decor on the wall brings nuances to the cafe. The music is discreetly played on low volume for book readers.
There are vintage coffee vending machine places at the entrance and the walls are amazed with wooden shelves holding mugs, and another wall gets it perfectly with a drawing of world map. The decor says alot about the smart choices the makers have made for a great customer experience. Come here if you like to be in a pub-like ambience barring the loud music and unwarranted crowd. This is considered one of the best cafes in Bangalore
How reasonable is the place: They have a comprehensive menu with coffees starting at Rs. 100 and food starting from 200.
Address: 51 Ground Floor 5th Main Road, 36th Cross Rd, 5th Block, Jayanagar, Bengaluru, Karnataka 560041
Brahmin's Coffee Bar.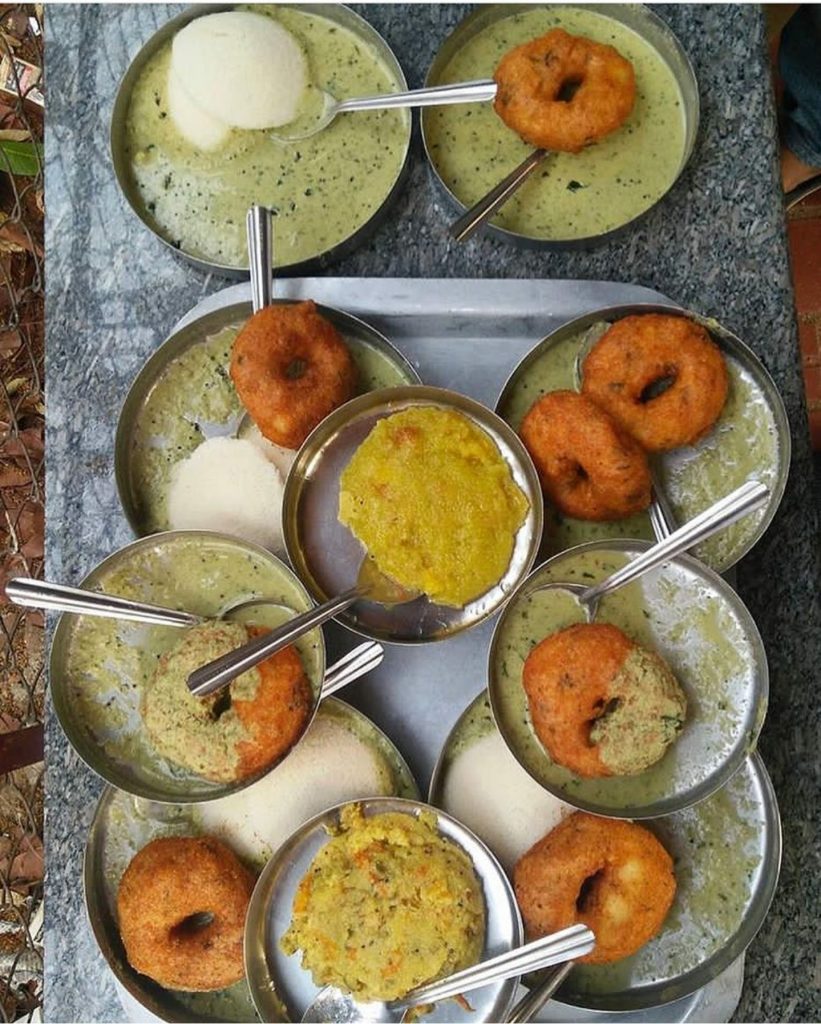 Why you should try it:
Brahmin's cafe is the most hyped cafe in Bangalore city. The best thing about the place besides the food is that they live up to the hype, and how! The cafe is a testament of faith that if people love something, they don't mind travelling all the way through the bustling traffic from across the city just to taste the rich-tasting food. The staff realises it very well and acknowledges the efforts of their customers with the same if not more enthusiasm and great service. It tops the list of best cafes in Bangalore for its authentic ingredients in food.
They have just five to six food items in their menu ranging from idli and vada to coffee and tea with no seating arrangements but the crowd that gathers around the pavements, especially during the evenings and weekends only goes out to prove that Bengalorians have a knack of identifying the quality of food and the consistency in taste. The cafe hasn't changed its staple taste one bit since the day it started in the 1960s. The chutney here is simply lip-smacking, and there is always a staff specially designated to the chutney counter to pour chutney for customers. The place is most enjoyed with family, friends, and colleagues.
How reasonable is the cafe: Putting a price on one of Bangalore's oldest cafes won't do justice to its authenticity. A must try.
Address: Near Shankar Mutt, Ranga Rao Rd, Shankarapura, Bengaluru, Karnataka 560004
The Hole in the Wall Cafe.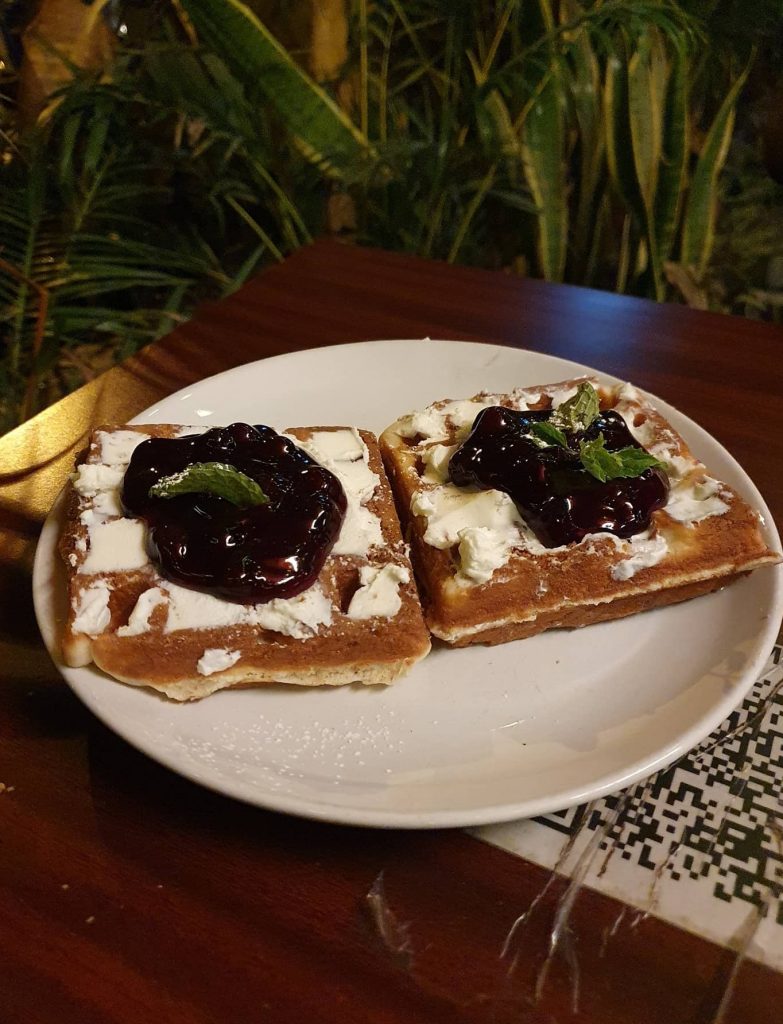 Why you should try it:
A two storey apartment turned cafe with industrial decor and next to perfect food needs nothing but applause for trying. We hear a lot of such concepts where a house is converted into a café and it somehow fails to hold up the feel because it is either over done with decor or misses by miles. It neither looks like an apartment nor feels like a café but this place does it with a bout of creativity and artistry.
This is a perfect place to have healthy breakfast even for those who are health conscious and follow a certain diet. The place is pooled with people from the minute it opens and in no time you will be asked to wait before you could grab a table. Sometimes the waits are only 10 mins but as the weekend approaches the wait gets longer and the queue is even longer. Make sure you arrive early or be willing to wait. No need to leave your pets at home. This is a pet friendly place.
Must try: Dirty Fries, Beefy Spaghetti, English Breakfast, Double cheese chicken burger.
How reasonable is the place: It is slightly on the expensive side but when you taste the food, you will not regret spending.
Address: Door No 4, 8th Main Rd, Koramangala 4th Block, Koramangala, Bengaluru, Karnataka 560047
D'hide: Koramangala.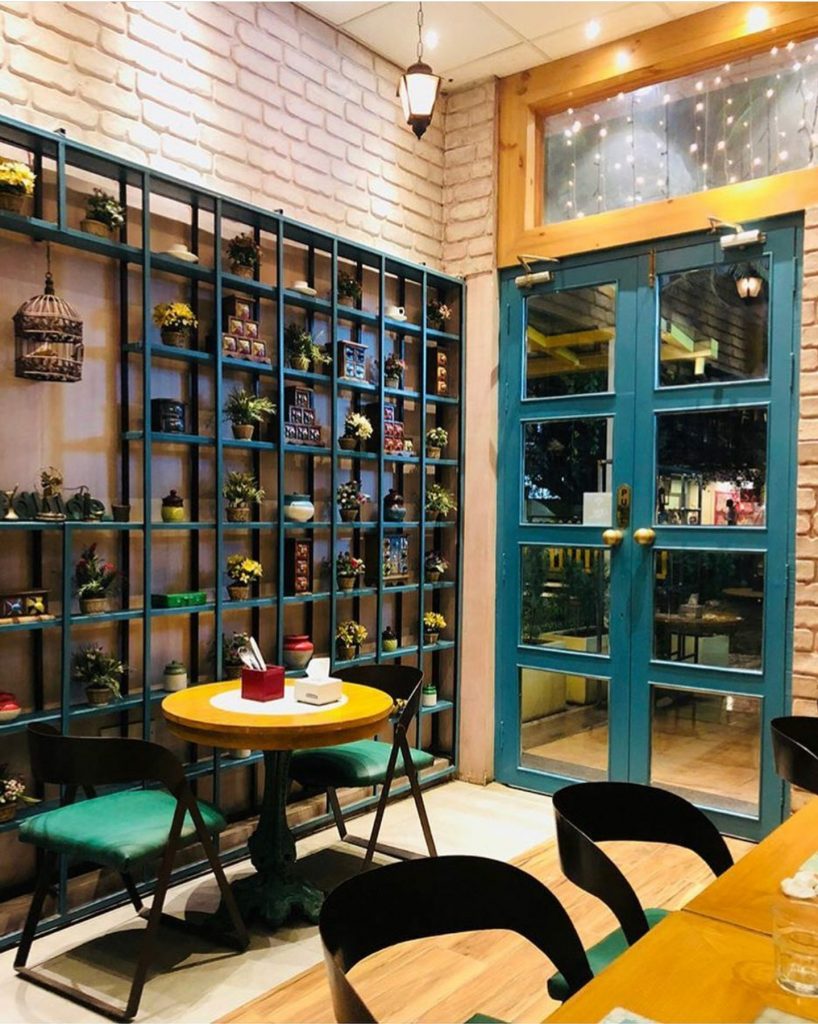 Why you should try it:
A lot of times, we see food as an added incentive over the ambience and the service of the place. We look at the overall experience not just the presentation of the food and its taste. The ambience should also connect to us just as well as the music no matter how big or tiny the space is. When a café uses all the elements of design to piece together the ambience which is initially not possible in a tiny space, it automatically becomes a patron's favourite.
D'hide offers just the same experience. It is a small place with hip decor and great service and lip-smacking food at a price that does not burn a hole in your pocket. The place is well lit in the morning with soft music treating your ears. So you can get in for a quick latte or settle in with a book for a long time. Get in early so you don't have to wait to read the next chapter in the book.
Address: Besides Tim Tai, 129, 1st Cross Rd, Srirampuram, 5th Block, Koramangala, Bengaluru, Karnataka 560034
The Hobbit Cafe.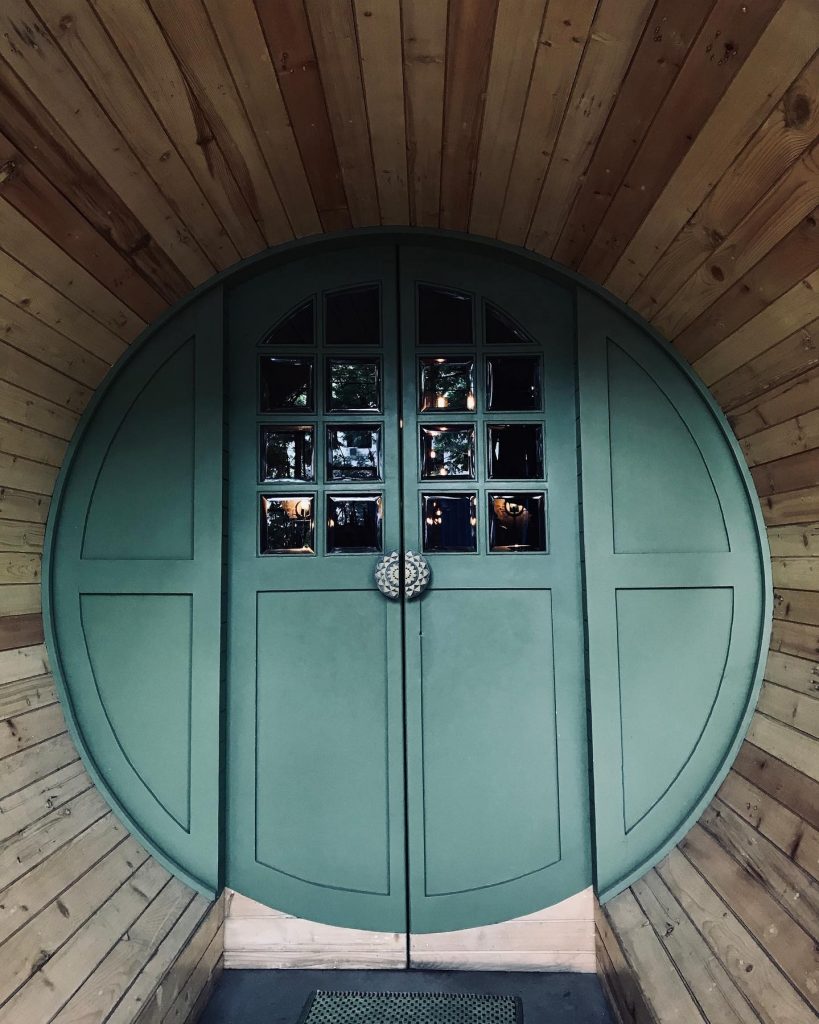 Why you should try it:
This is one of the best team outing places in Bangalore. This cafe is one of those places that goes on to prove that creativity hasn't died yet as far as design in concerned. Bangalore needed a theme restaurant/cafe and this one delivers it and how. They sure must have figured out the amount of fan following Lord Of the Rings has in the city before setting up the cafe.
The place is inspired by the movie Hobbit or LOTR and so is its staff. The entrance is the same as the Hobbit's abode in the movies. You'd be surprised to see who is serving you food. They have actual dwarfs serving you and taking care of all your needs, which is could be a representative study that generation is heading in the right direction in terms of taking the design seriously. With employing the same kinda people to give the theme of the place a realistic touch instead of dressing normal people in dwarf clothing, they have set higher standards for budding restaurateurs. The ambience of the place is warm, and the staff is too courteous. The food is palatable and can pass off as rich.
How reasonable is the place: It is actually not on the costlier side. You will have a fun time with your family as well as friends.
Address: 12, 1st Main Road, Koramangala Industrial Layout, 5th Block, Bengaluru, Karnataka 560034
Zoey's cafe: Sarjapur Road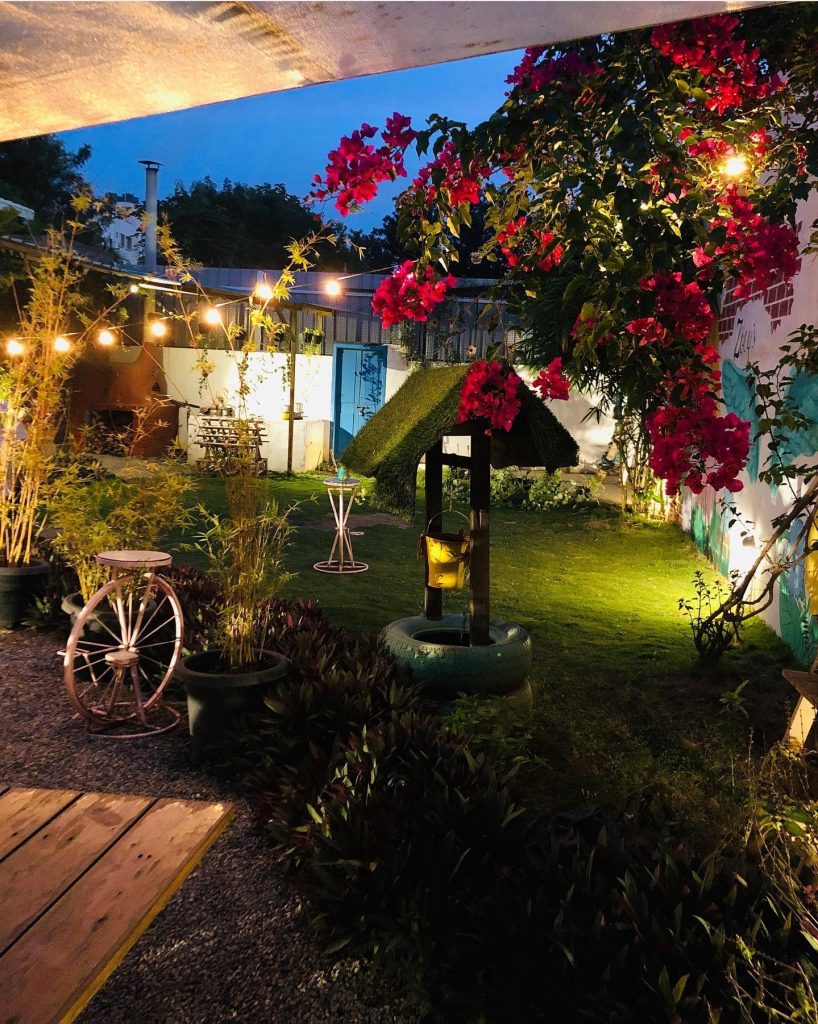 Why you should you try it:
Everything you see in this cafe is carefully put together for a comfortable experience. It has a village-like decor with plants all around and unfinished brickwalls that feels like we are in a Barn. They used sewing machines for tables and bicycle tyres are painted pink and are turned into cozy tables. If that is not enough reason to visit one of Bangalore's quaint cafe is then come in for the food. You will leave with a smile on your face.
As soon as you step in, you are greeted with a cordial receptionist who'd politely ask you for the number of people joining you and where you'd like to sit – the open area or if you'd like one of the tables inside. The space outside is colourful and the walls are adorned with some great graffiti artworks. You would want to sit on cycle chairs at least once even if you are on a table setup.
How reasonable is the place: They save English Breakfast and the quantity leaves up to the price.
Address: 114/1, Kodathi Gate, Sarjapura Road, Oppsite St Patricks Academy, Bengaluru, Karnataka 560035
Cafés in Central Bangalore
The White Room Coffee and Kitchen – Church Street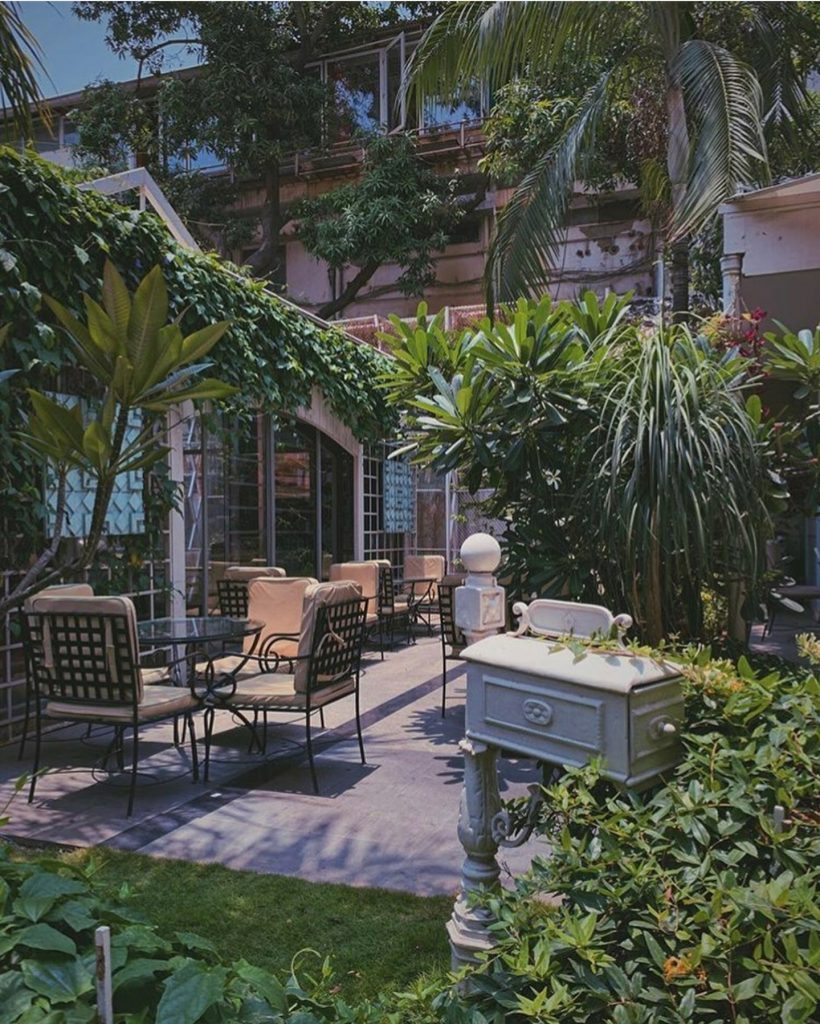 Why you should try it:
Nothing beats the elegance of white. The colour in its purest form speaks more than all the other colours put together because it opens up possibilities of new and creative ideas along with denoting hope, empathy and passion. That is why, Doctors, Nurses, and Brides wear white. It also a colour of making peace with what's gone. In Hindu and Buddhist tradition, people wear white to come to terms with the loss and make peace. I am not sure if it's a smart statement but every colour you see was once white. The connotations are several.
That is what this white-themed cafe is all about. The inner decor instantly calms you down. The lights sets you in the right mood. It is not too dark or nor too bright. The lights go wonderfully with the decor of the place. What levels up the place is the quality of food and the simplicity of the staff. It is also a reader's den. You can get lost in the books while sipping hot chocolate in this white paradise.
Address: Highgates Hotel, 33, Church St, Bengaluru, Karnataka 560001
Lazy Suzy: Indiranagar.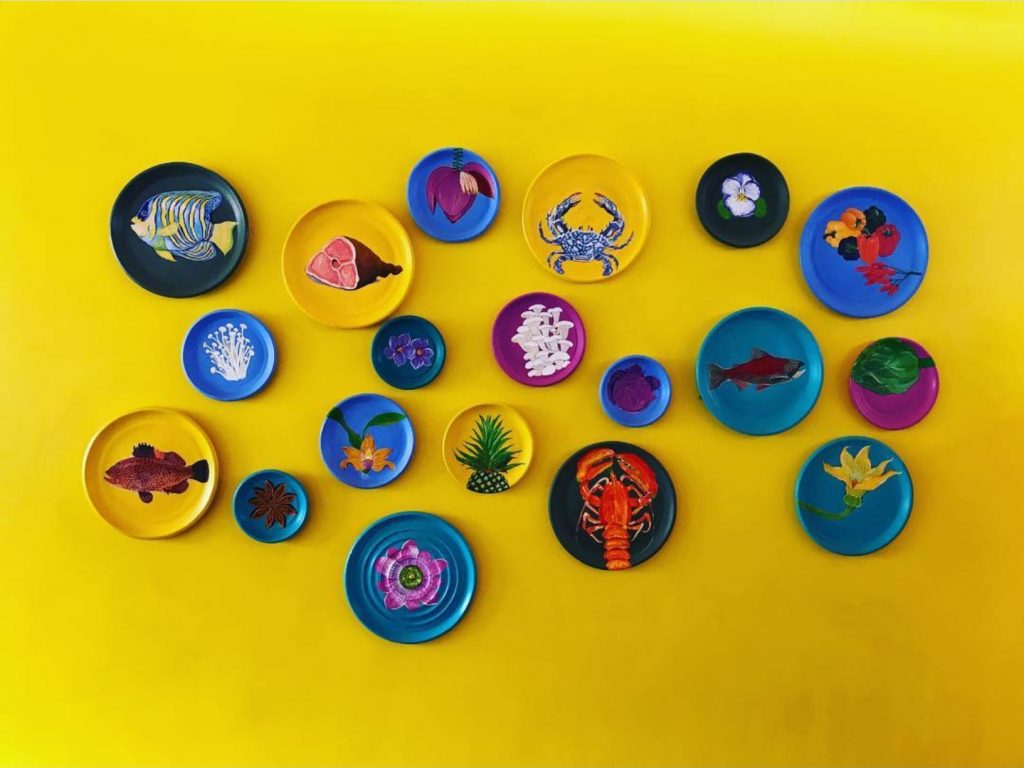 Why should you try it:
There are million reasons to like this cafe but for me it's the sleeping cat on painted yellow wall underneath its names. Yellow is a happy colur. It makes you hungry that is why most cafes and eateries use red and yellow as their themes to make you think that you need a quick bite. This cafe does it perfectly. The use of colours, especially Yellow is subtle.
Lazy Suzy is comfortably nestled on the 80ft road. The entrance is distinct from other places in the vicinty and stands out so you won't have difficulty finding the place. It will not be surprising if you find yourself in front of the rugged turquoise door, posing to take a picture for Instagram moments. The staff is polite and good listeners. The menu is extensive and covers mostly everything all the way from breakfast options to pizza, pasta, and mocktails. On top of that, the food presentation is next to perfection. Try this place if you are someone who enjoys colourful cafes in Bangalore.
How reasonable is the place: Its in the heart of Indiranagar so expect it to be a bit expensive.
Address: 36, 80 Feet Road, HAL 3rd Stage, Indiranagar, Bengaluru, Karnataka 560075
Little Green Cafe: Ashok Nagar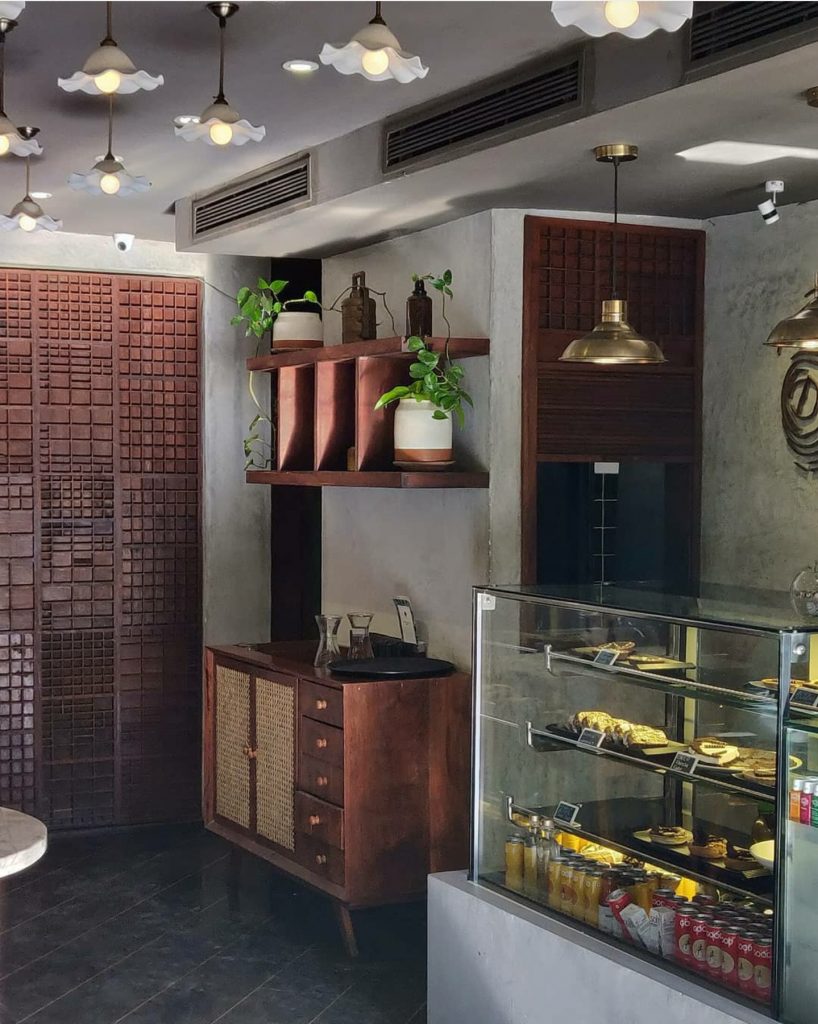 Why should you try it:
As its name suggests, it is a green-themed cafe with a variety of food choices and a modest menu. A great place to try different vegetarian dishes if you prefer vegetarian food. It's rustic decor and warm lights makes the cafe a perfect hang out place for work or a date.
You can come here in the morning for a cup of coffee and some really healthy breakfast and take your teammates with you for a refreshing breather as this place is one of the quiet places to hang out in Bangalore.
Address: 15, Convent Rd, inside Green Theory, Shanthala Nagar, Ashok Nagar, Bengaluru, Karnataka 560025
If you wish to spend a weekend away from the city, book your tents with The Gari Resort for a unforgettable experience.