Resorts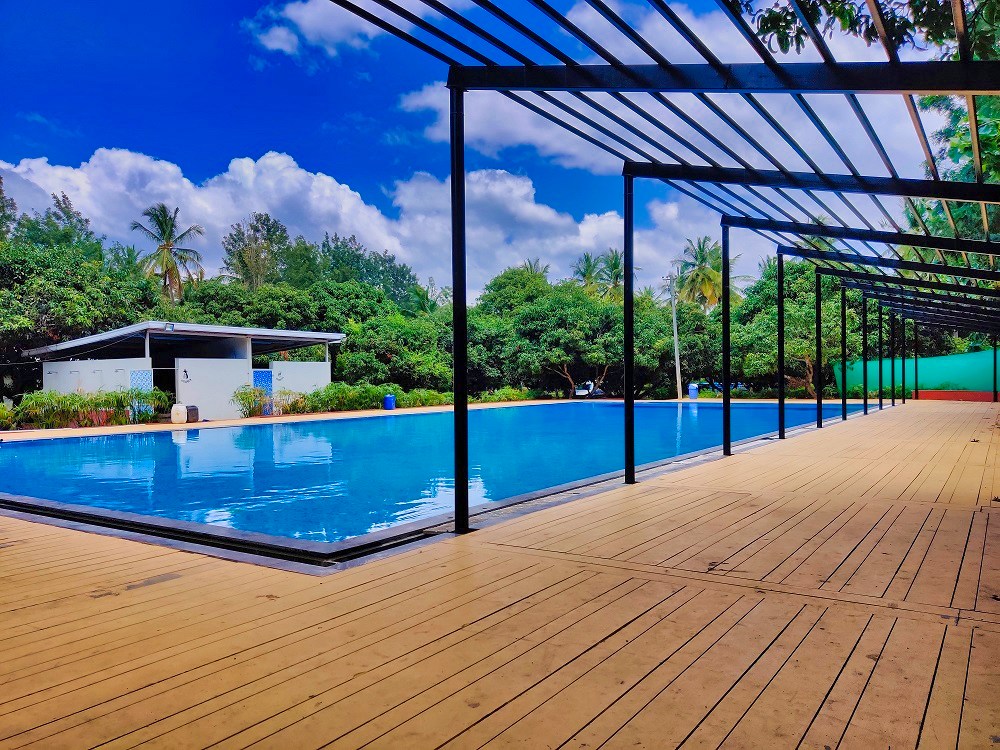 What is a Resort?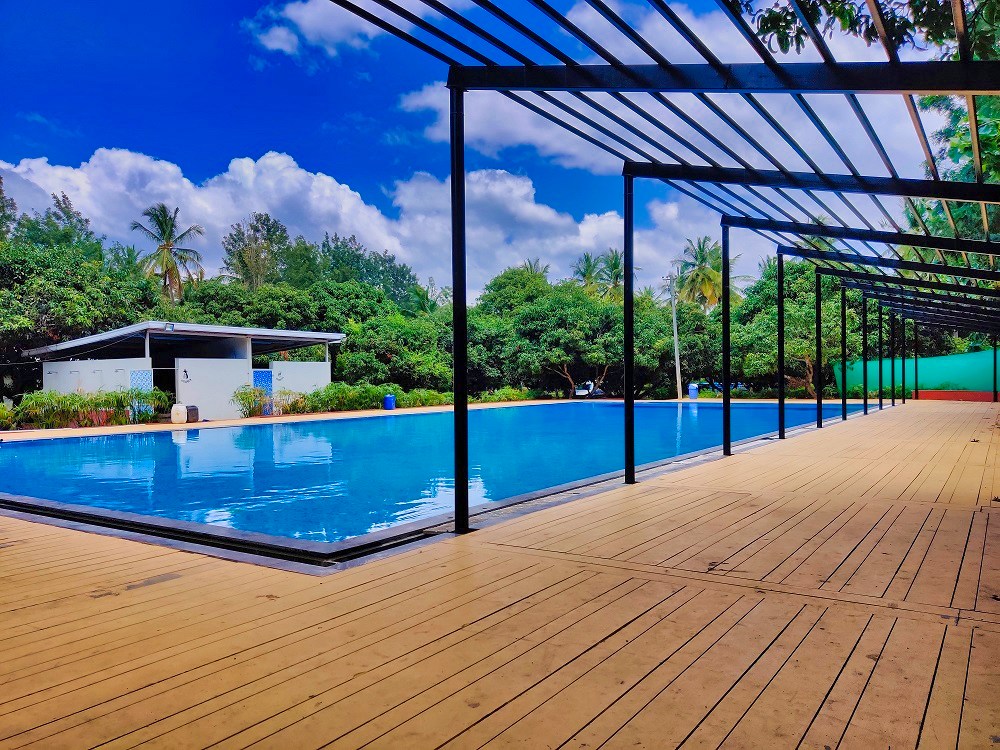 The term resort is often used for accommodation that caters to the different fun and enjoyment needs of the guests. A resort is a self-contained place that in one venue will cater to all your travel needs. Without needing to leave the property, you will find food, beverages, entertainment, shopping, and other activities. Resorts also have excellent leisure facilities for various sports, such as swimming pools, courts and areas, and other events. They enable individuals with a perfect destination to relax and engage in fun leisure activities.
Note: The major difference between a hotel and a resort is that, while a resort allows for more luxury, amenities, and activities throughout your stay, hotels are typically just a spot for accommodation. Because of entertainment and leisure facilities, some hotels may pretend to be a resort, but some of these locations will not provide similar privacy and exclusive comfort that a resort provides.
Given all the services, forms of entertainment, and various activities, resorts offer numerous benefits. Many resorts, however, may also give guests exclusive discounts or complimentary things or substitutes. This can include everything from free customized excursions, wine bottles, spa points, or babysitting to free local attraction passes, sports courses, 24-hour travel agency, or airport transfers. To an already cost-effective holiday experience, this adds even more value.
The expense is typically much less than staying at a conventional hotel when you include all the great services and forms of entertainment at several resorts. You won't be spending money paying for cab fares, obtaining exercise equipment, or watching an entertaining evening show to and from other places. An even more cost-effective holiday can be offered by all-inclusive resorts. For all the entertainment, sports, food, and drink that you can afford, you pay one fixed price!
Types of Resorts
Fortunately, there are several other resort alternatives you might never have thought of. You're likely to discover one that fits your passion as well as your budget with so many fantastic resorts nationwide.
Resorts with all-Inclusive: The all-inclusive resort is one of the most common and preferred types of resort, such as Paradise Island Harbour Resort in the Bahamas or Cancun's Beach Palace, SuperClubs, Club Med, and many more offer this kind of all-in-one stay. Usually, all-inclusive resorts charge one specified room price, as well as complimentary food, drinks, guides, activities, and entertainment. You probably pay one price to experience everything you need for an exciting vacation in one suitable spot, All-inclusive travel packages that also provide hotel transfers and airfare are also very popular with travelers of all ages, without hassle.
Resorts at the Beach: Beach resorts are very popular, positioned right on a major beach, or in very close proximity to one. Many beach resorts give visitors a wide variety of fun water sports, including parasailing, golf, horseback riding, beach volleyball, snorkeling, kayaking, scuba diving, windsurfing, boating, and jet skiing. A special on-site beach exclusively reserved for visitors will also be accessible at some resorts.
Resorts with Golf: You can book your next holiday at a golf resort if you love to play golf. These resorts have a golf course on-site or are situated very close to a minimum of one course. Many golf resorts offer golf passes in addition to resort lodging, meaning visitors can play a round or two for no additional cost. In addition, verified tee times, prepaid green fees, and the use of golf carts may be included.
Resorts Island: Resorts like Australia's Lady Elliot Island Resort or the Bokissa Private Island Resort in the South Pacific are situated on an island. Such kind of resorts encourages visitors to enjoy activities of all sorts, such as fishing, parasailing, boating, scuba diving, swimming, snorkeling, and other water sports.
Resorts Lake: Since their names indicate, lake resorts are situated directly on or near a lake, such as Little Rocky Lodge and Resort overlooking Lake Whitney in Texas or Thailand's Green Lake Resort, located near the Doi Suthep Mountains. A wide variety of water activities can be enjoyed by visitors, such as diving, cruises, boating, fishing, and water sports.
Resorts with Luxury: High-end luxury holiday resorts such as the Vatulele Island Resort in Fiji or the Isla de sa Ferradura in Spain present the ultimate in comfort and luxury. With thrilling everyday events, first-class facilities and services, and the finest food anywhere, visitors can enjoy fully-staffed premises. Elite properties known for their excellent customer service, hospitality, and facilities are luxury resorts.
Resorts Mountain: People staying at a mountain resort will also enjoy excellent scenery and great summer hiking, swimming, and sightseeing. Guests can also enjoy winter sports such as downhill and cross-country skiing, snowboarding, snowmobiling, or even sleigh trips, due to easier mountain access of international mountain resorts such as Borovets in Bulgaria.
Resorts with Pet-Friendly: These kinds of resorts encourage dogs or cats to stay in rooms with their owners. The size of the animal will be restricted by some resorts, but they give you an opportunity to share your holiday with your beloved four-legged mates. Some pet-friendly resorts will also have a special dog menu for your favorite pooch packed with tender morsels.
Resorts Spa: Plan your next holiday at one of the famous spa resorts for the ultimate in relaxation and pampering. Resorts such as the Kairali Ayurvedic Wellness Resort in India have an on-site health or day spa where stress and anxiety can be removed, a range of illnesses treated the mind and body detoxified, or rejuvenated. Guests will enjoy a calming hot stone massage, pedicure, cellulite-reducing body wrap, or a refreshing treatment.
Resorts theme park: Start planning a break at one of the exciting theme park resorts if you're looking for a perfect family holiday. In a luxurious family-oriented hotel, everyone can stay together and then spend the day braving the rides, trying their luck in the middle of the way, enjoying the food, or getting their picture taken with Mickey and friends.
The Historic Resorts: Whether you're searching for a little out of the conventional, schedule a historic resort vacation from which you can chill and know a little bit at the same period about history. In historical cities, several resorts are situated at the site of famous battles or events or in a setting that re-imagines past ages. Historic resorts are a perfect choice if you enjoy history or need to see how your ancestors might have lived.
Resorts for Singles: Whether you don't have a travelling companion or are hunting for love, why not try a resort for singles? Although other resorts cater to singles only, most offer special packages for singles or single-only weeks. In one convenient and secure spot, you can spend your vacation getting to know interesting men and women. Who knows, the love of your life can end up meeting you!
Resorts for Couples: A couple resorts are the ideal choice for couples who would like to spend a peaceful, romantic holiday. Guests did not have to worry about becoming disturbed by noisy children, but you can enjoy a broad variety of activities and entertainment choices geared towards couples. A resort for couples is a perfect place to spend your honeymoon or anniversary.
Activities available in resorts
For kids and adults, you will experience a luxurious beach resort and recreational activities. Besides the activities, also there are outdoor games and recreational activities planned for enjoyment. All available activities are Water Fall Swimming Pool, Rain Dance, and Play Area for Children, convention center Facilities, and Quad Bike Rides. Enjoy the exciting rain dance activity with family members and friends and get ready to lift a leg as you groove to DJ tracks.
Some resorts have a fully-equipped fitness center 24 hours a day, so you can include workouts in your schedule at any time at the resort. There will also be water slide activities during their visit to many resorts built for guests to enjoy. For children and adults above 4 years old, it is recommended most of the time. In some of the resorts, you can also indulge in enjoyable activities like rappelling, paintball, trekking, and many more.
This doesn't matter what kind of lifestyle or activities you enjoy, the ideal resort is sure to be found. In a couples-only resort, married couples can enjoy a romantic getaway, families can spend time together in a family-friendly resort or golfers can combine their favorite game with some downtime in a golf resort. If you are searching for that special someone, by staying at an ecotourism resort, you can try your luck at a single resort or do something positive for the environment.