Teamouting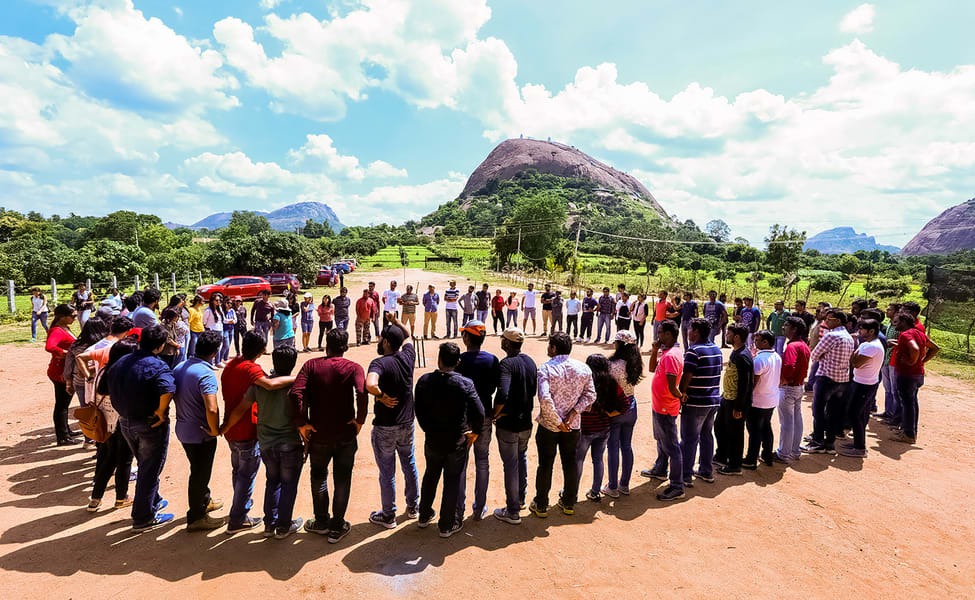 What is Team Outing?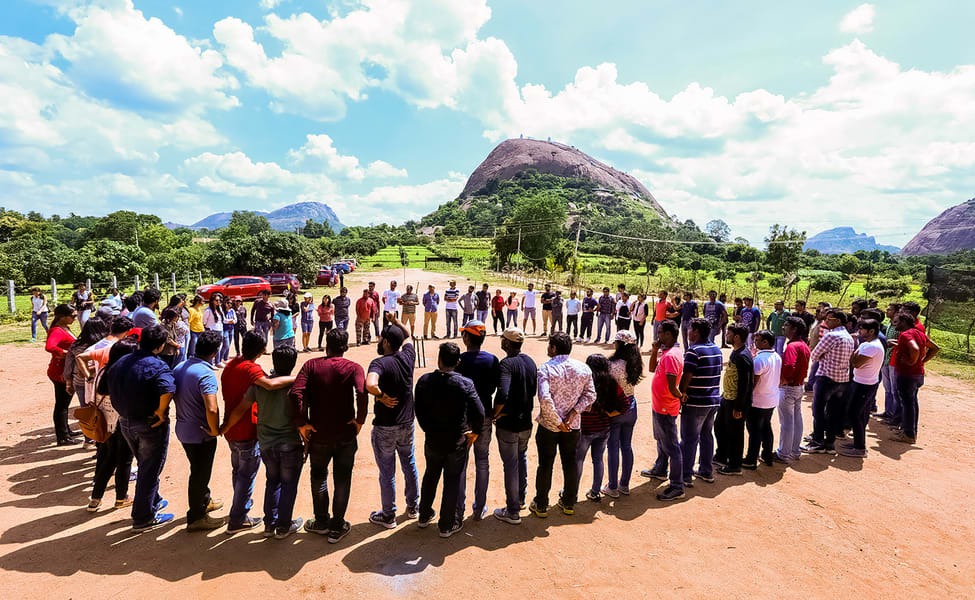 Today's organisations, be it a Government organisation, Public Sector Units, Multinational Companies, local companies, small and large business units, from whichever industry segment they are a part of, are witnessing an over-hauling in all spheres. From the overall functioning to innovation, to continually working to deliver best products and services, to becoming employee-friendly, each enterprise takes all measures to survive and sustain in this competitive environment and leave an indelible mark in its respective segment.
One such aspect which a firm stresses on is retention of one of its most important assets viz. the employees, together with their welfare. From conducive work environment, to handsome pay packages, to a lot of other benefits, all organisations today also stress on employee bonding, recreational and rejuvenation exercises at regular intervals for a very harmonised and cordial atmosphere coupled with morale boost to the employees which is extremely necessary to augment the growth of an organisation. Team outing is one such aspect which ensures that employees of a team, a particular department, a vertical or sometimes the employees of an entire organisation, depending on its size and requirements go out of their regular work schedule and organise some fun and out-of-box activities where every employee participates.
What is Team Outing
A good and satisfied employee is an asset to any organisation. In today's cut-throat competition in any industry whether in India or globally, it is an imperative to ensure that the employees are satisfied, happy with their work place where they spend most of their active hours and their skills and talents are also recognized. A satiated employee invariably yields better productivity which is of utmost importance for the thriving of any organization.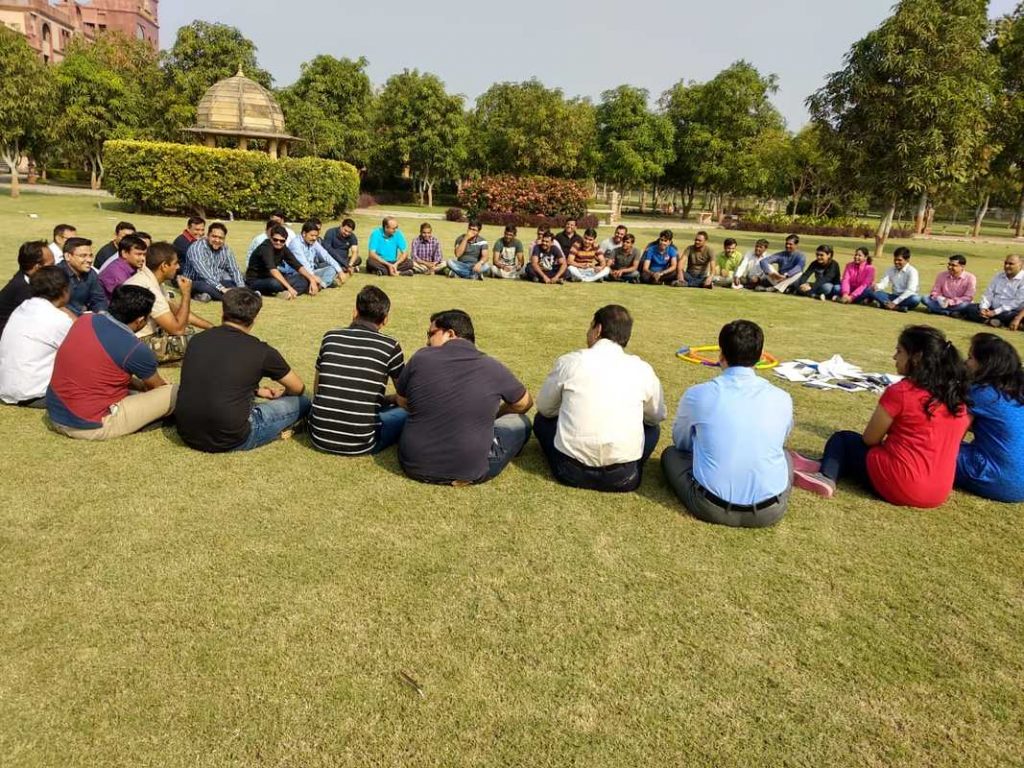 There are lot of perks an organisation introduce from time to time to nurture and retain its employees. Team outing is one such important perk, which contribute to motivate any employee, to recognise the talents of an employee and help team bonding and team building. Team outings are also organised to recognise the top performers or the top performing team of an organisation or even celebrate occasions like annual day, anniversary of an establishment and the likes. There are many ways to organise team outing. The outing can constitute a mix of activities incorporated in a day-out program, an over night stay, an out of city travel to a nearby location, travel to any part of a country or international travels.
Team outings are recreational ways to facilitate team bonding and reduce workplace stress and monotony. They are great at encouraging employee engagement and participation. They help create a better workplace environment and a closely-knit workforce. A lot of employers around the world are organizing team outings to create greater unity and solidarity among their team members.
Team Outing Activities
Team outing activities can be a mix of leisure and work-related engagements or for just leisure and recreation. There are many entities which specifically organise tailor-made team outing activities which can be accessed by the interested establishments. The organisations can also arrange their own offsite activities in a team outing. Depending on the size of the team, budget of the institution and exposure required along with the purpose of the outing, one can draw up activity plans accordingly.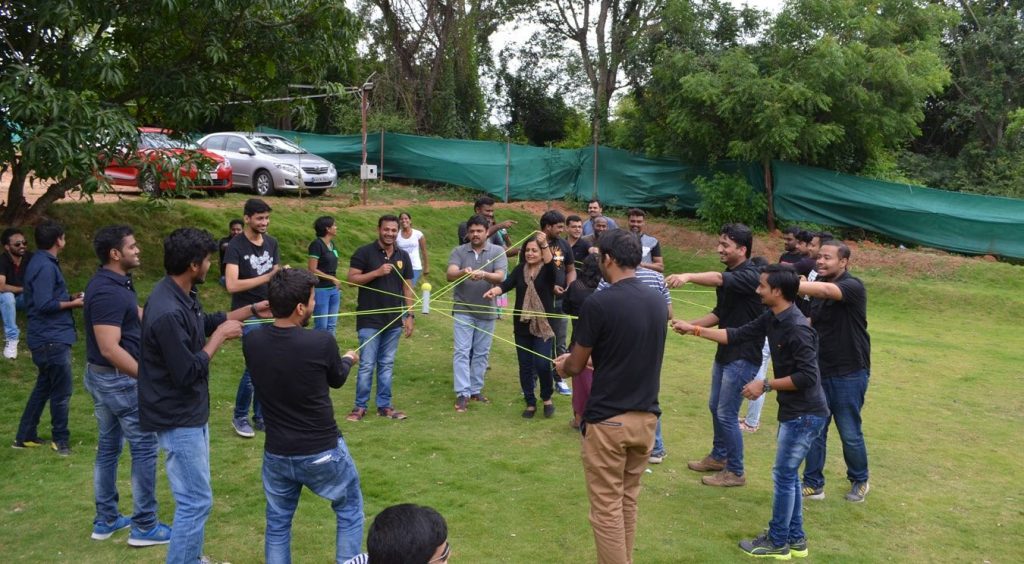 Some of the most opted for team outing activities in India include, lunch, dinner, movie viewing, picnics, book a resort and the likes which have provisions for various favourite indoor, outdoor games, bonfire, barbeque, pottery, camping, adventures, wellness activities, organising events and conferences etc. which are not only fun and invigorating but also help team building and motivate each employee. Every such outing if carefully organised and executed with innovation and variety each time with specific purpose, it is bound to be a success both for the employer / team leader and the employees thus ensuring a healthy work environment. These activities also expose the hidden talents of the employees, their intelligence, problem solving skills, team bonding and other capabilities which can be unleashed and put to use in the real sense, ensuring a win-win for the employers and the employees.
Advantages of Team Outing
Team outing undoubtedly is an important feature which all organisations must incorporate to motivate and retain their employees. Few of the widely accepted and visible advantages are enlisted below:-
Team outings expose the hidden talents of the employees
These outings motivate employees to work towards a shared goal as a team
An environment is created for team bonding as it serves as an ice breaker between new and old members and also between members from different teams, who have hardly interacted
It helps the employees to unwind and de-stress
Employees get to rejuvenate themselves, which in turn help in increasing their productivity
Team outings generally have team activities, which enable the employees to understand each other better
They learn about their own strengths and weaknesses, and also of their team mates, which can be rightly utilised in improving their performance in the work front
They understand each others likes and dislikes and learn to respect the diversities for a healthy and harmonious work environment
It helps in understanding the other person's view points and thought processes
Team games help in improving communication and co-ordination amongst the members, which also gets extended to the work place
Some games can help in building skills like time and resource management
Giving equal opportunities for each member to participate in the activities in a non-work related tension free environment, helps to boost their confidence, which reflects in their work as well
Team outings help forge and strengthen bonds between the various levels of management, employers and employees and also help understand each other better, conducive to a robust work environment
It helps to establish a strong company culture, where the employees connect with one another and where their happiness and welfare is valued
Disadvantages of Team Outing
Though team outing is an important aspect for any establishment for a thriving work environment, it also has few disadvantages as are listed below:-
Sometimes, the team lacks coordination and understanding among its members resulting in conflict and clashes within the team and hence the purpose of a team outing is defeated
There are times, some of the team members are disinterested and do not participate in the activities, they prove to be inefficient and less productive in the team outing
Every individual is different from one another and the team members sometimes lack cooperation and unity which leads to wastage of efforts and purpose of team outing
Team outing requires time and money and a lot of time, cost and resources are consumed in organising the outing, ensuring coordination, balance, feedback, decision making and conflict management etc.
Accountability and credibility issues are sometimes faced during these outings wherein in case of failure, the team members sometimes do take up the accountability of their work holding the other members to be responsible for the unfavourable outcome and incase of success, the team members get busy in taking up the credit themselves, ignoring the efforts of the whole team together in the various activities of these outings
Team Outing in Bangalore
Bangalore, the cosmopolitan city of India has become one of the renowned IT hubs of India, attracting professionals from India and the world alike, with the growth of IT Parks, manufacturing hubs, SEZ's across the city. Bangalore is witnessing a rapid growth as the city is expanding horizons to accommodate and welcome people from all over. Therefore most of the organisations in Bangalore also ensure that one of their important assets, the employees, are retained and complete long tenures with their respective establishments. Apart from introducing alluring salary, perks and benefits galore, including regular team outings.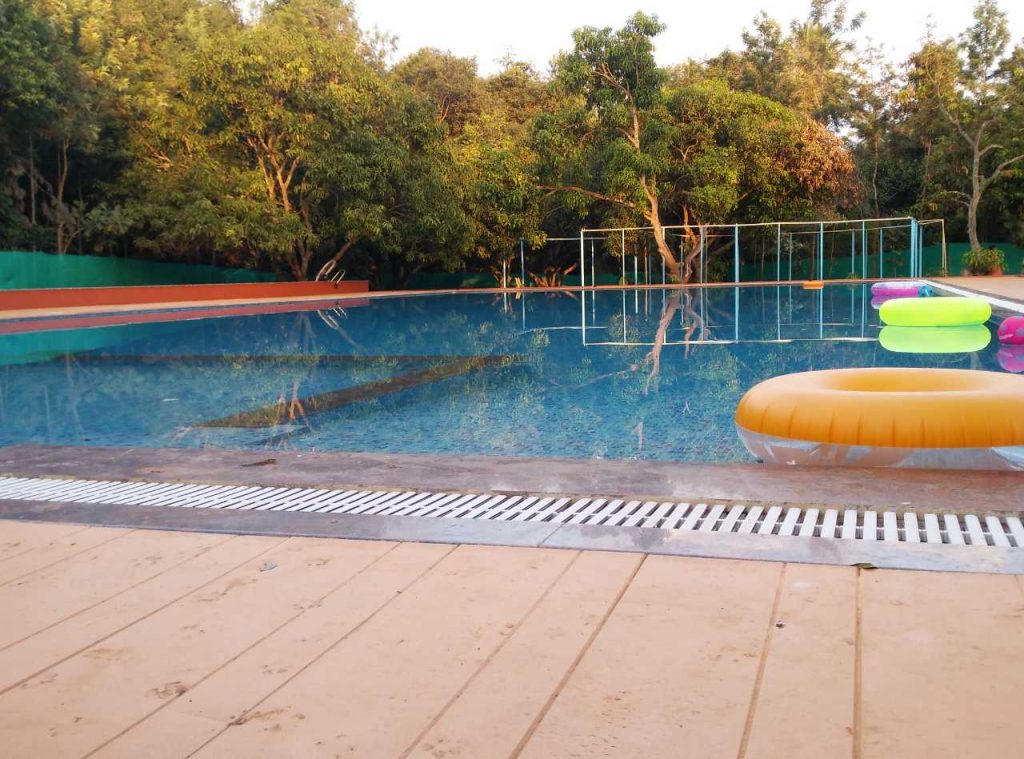 Bangalore is considered to house one of the best places for team outings. The diverse terrain, the areas in and around Bangalore being rich in flora and fauna and in tandem with wildlife and heritage for the lovers of art, architecture, and culture, make it a favorable place for organizing team outings. With many options and interesting options to choose from to conduct your team outings, one can be sure of having it be an instant hit with the employees. From fun to physical, intellectual, team building, talent search activities which constitute of both indoor and outdoor options, each activity is very strategically designed to ensure the success of an outing, also fulfilling the purpose of such outings. There are also many resorts in and around Bangalore which is amidst panoramic locales and offers lucrative team outing packages.
Team outings are an integral part of any organization these days and also a necessary aspect to motivate and retain an employee, a necessary break required from the mundane office life, a mix of activities for recreation, team bonding and recognizing the talents and skills of each employee, which consecutively guarantee a better work culture and better productivity.