Teamouting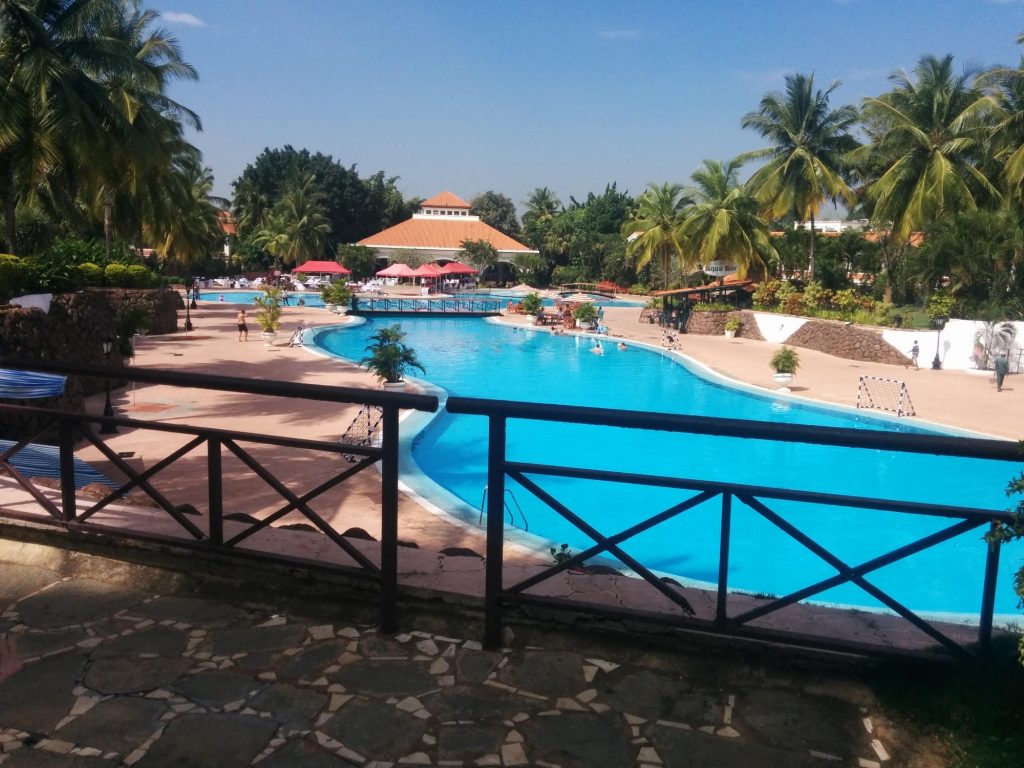 Corporate Team Building Activities Bengaluru
A part of you may be demanding to go out for some exciting fun after that long and stressful day at the workplace, meeting and meeting deadline. For several years, teamwork is always at the centre of attention in terms of employee-focused strategies and its role in bringing joy to the workplace has remained absolutely undeniable. This report aims to identify some of activities for team-building in those attempts to develop professional favorite teams that will tend to incorporate enjoyment and innovative thinking.
Team-building activities encourage management and workers to overlook deadlines and organizational structure and concentrate informally on social interaction. These activities will also help workers focus on more severe problems, such as problem-solving strategies for understanding and developing communication skills. All of this allows them to build trust, which makes a big difference towards improved communication.
Considerations:
A constant focus appears to be part of effective team building. For the long-term sustainability of the group, organizing one annual event does little. The group and company can be much better served by an organizational culture incorporating daily team-building activities and encouraging workers to communicate and learn to trust each other than a big annual event.
Be prepared to pick these considerations into account when designing team-building activities or work outs:
What's the team environment in particular (is it aggressive? sensitive?)?
How often management plays a crucial role (organizational commitment helps improve team work)?
How long is it going to take (will workforce dislike being away overnight from their families?)?
What is the objective?
Team building will help the team become better at understanding and interacting if thoroughly thought about. Taking the particular interests of the team into account when designing a program.
In Bengaluru, corporate team building can be carried out in several places, most of which are situated on the outskirts of the town. These destinations offer mind and body relaxation with their scenic magnificence and re-energize you with endless adventure sports and activities. Bangalore has a variety of destinations around it, offering you the ability to schedule convenient day trips or two or three days of extensive tours. With some fun-filled team building activities and adventure sports, you will find the most appropriate accommodation in these locations and even make your journey more exciting.
Bangalore's excellent resorts for corporate team building activities
Bangalore organizations are lucky to have beautiful and rustic surroundings inside or at a shorter distance from the city limits. The resorts around Bangalore comply with the requirements with multiple alternatives and unique deals, whether it be an adventurous team or a peace-loving community. By design, some venues are surrounded by natural rudiments such as hills and water-bodies, while some give peace & peacefulness away from traffic and the city's hustle-bustle.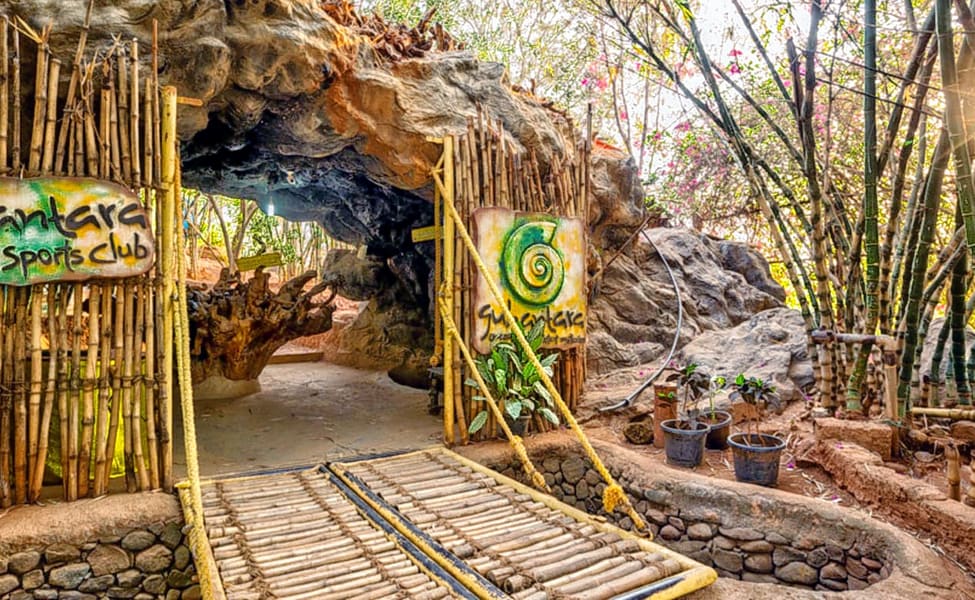 Guhantara resort is a resort near Bangalore that can handle large team sizes. Guhantara Resort, recognized for being well managed, offering all facilities and providing many fun-filled activities, will make your outing a wonderful experience. There are also indoor games and outdoor games, apart from the activities, intended for the enjoyment of the team. The resort also responds highly on reviews from customers and ensures the high quality for which they have come to be recognized. The approximate distance from the city is 30 km. Water Fall Swimming Pool, Rain Dance, Underground Cave Resort, Play Area for Kids, Conference Center Facilities, Quad Bike Rides are all available facilities and activities.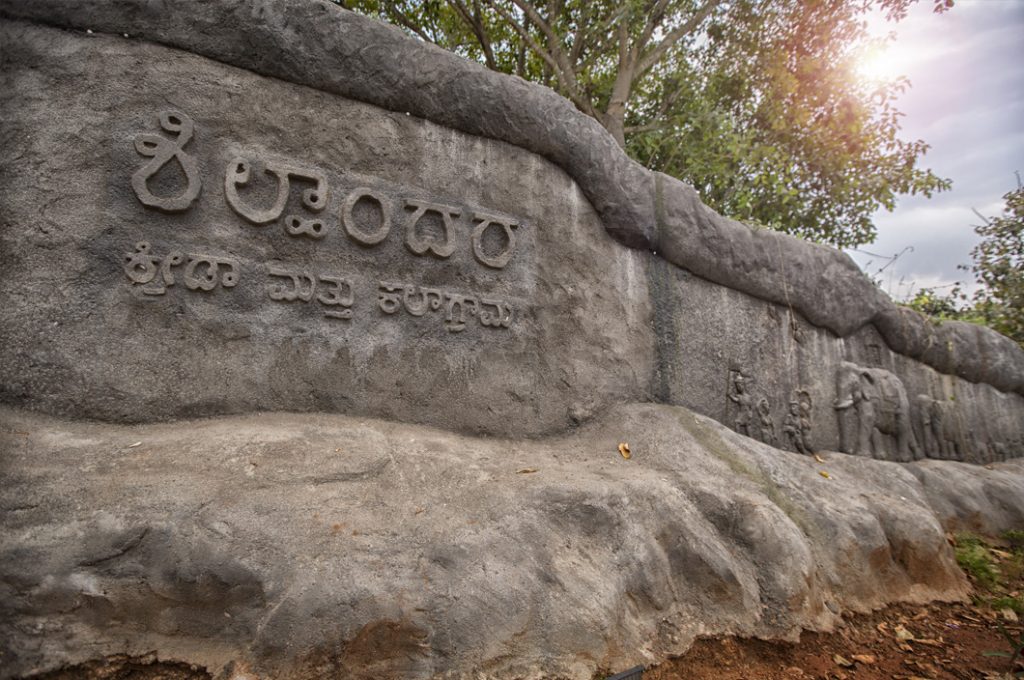 Located in the heart of the Ramanagara rocks, surrounded by landscaped gardens, it is intended to speak to the enthusiast of nature inside you. One of the corporate outing resorts in Bangalore where there is a rain dance facility with DJs. With friends and colleagues, enjoy the thrilling rain dance session and get ready to move a leg while grooving to DJ songs. So around distance from the centre of town is 50 km. Some of the activities and facilities available here are: Water Fall Swimming Pool, Rain Dance, Children's playground, Conference center Service, Quad Bike Rides.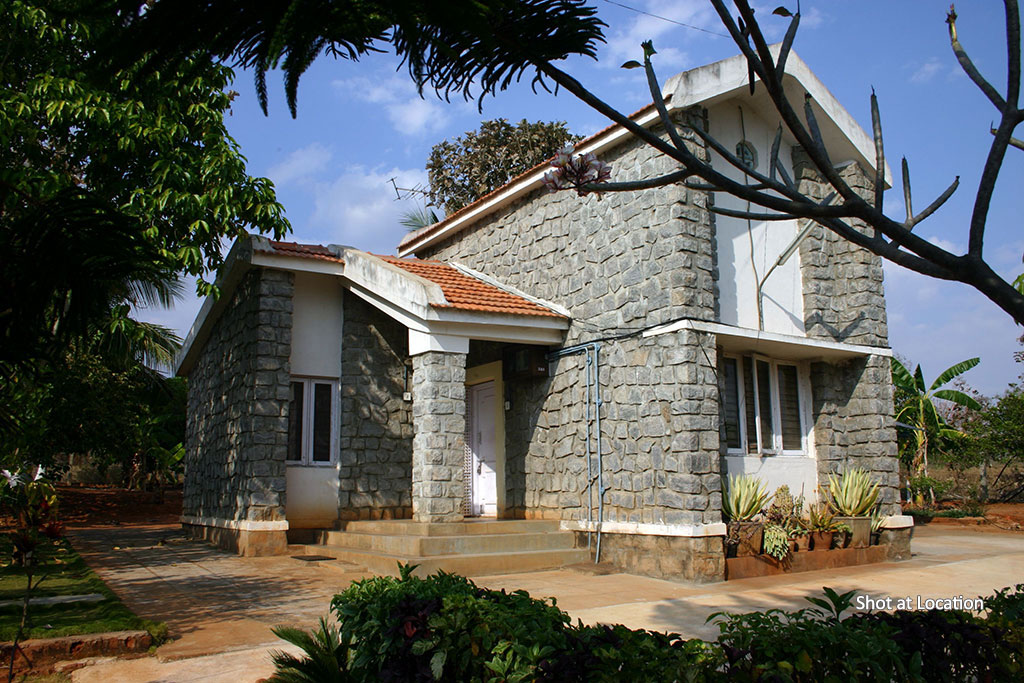 To avoid the tedious routine and establish relationship, a vacation at Jain Farms is all your team needs. Spend a pleasant day and take part in fun-filled activities in this farm's beautiful space, specifically constructed to deliver a great outing experience. There is a fire show and a magic show to improve your weekend experience. In addition, the farm also has an amphitheatre and a swimming pool. It also offers a chance to try various team activities such as village activities, kite flying, and a number of indoor games to keep people entertained during their visit here. The resort is situated around 40 KM from Bengaluru.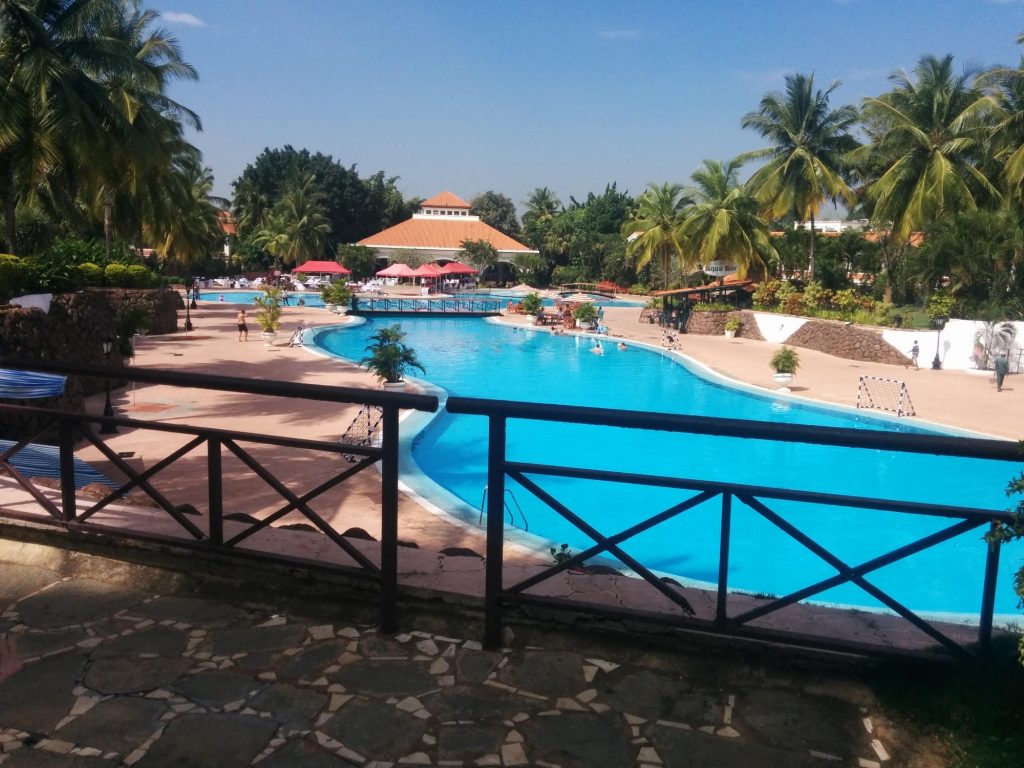 The Golden Palms is one of Bangalore's most beautiful resorts. It is also one of Bangalore's most popular destinations for team building activities. The breathtaking architecture of the resort welcomes you with lush a green surroundings which is beautifully landscaped. The Golden Palms is fitted with first-class conference facilities, excellent banqueting, a fabulous swimming pool and luxurious rooms and suites, and satisfies all of its guests' needs. The resort is situated around 25 km away and is a perfect location for teams planning a one-day team trip.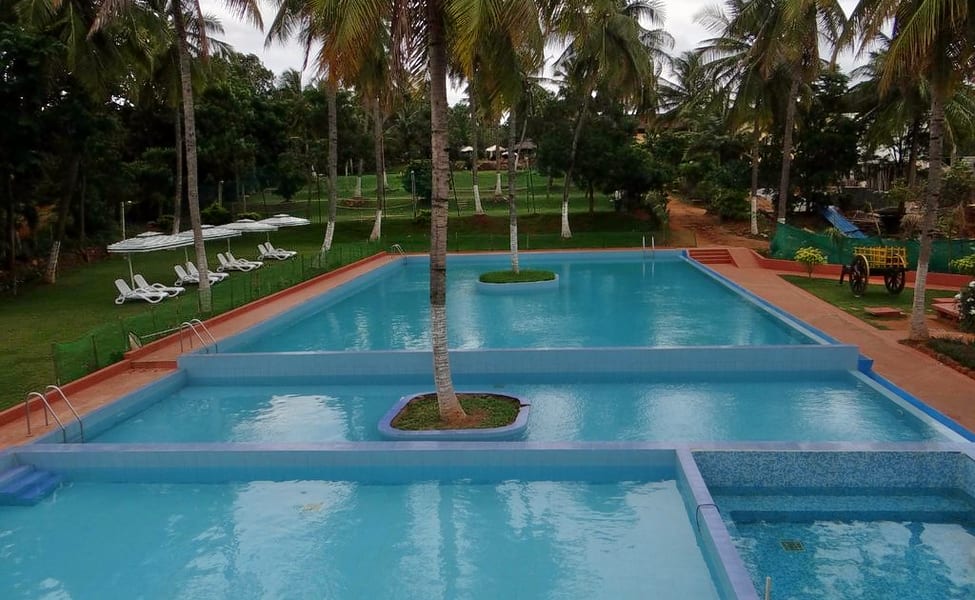 Elim Resorts presents everything just to form a team outing unforgettable in a scenic location off the Kanakapura main road. Like day trips, picnics, celebrations or business occasions, this resort is a pleasant destination. Distributed in acres, the area is surrounded by beautiful landscaped gardens, a swimming pool, a children's playground, and much more, you won't feel like something's missing from the Elim resort. For children like Air Hockey Carrom, Chess, X-BOX, PS2, rain dance, and much more are also available activities. It is just around 40 km from Bangalore City. Through way of public or private transport, you could easily arrive at the destination.
Windflower Prakruthi Resort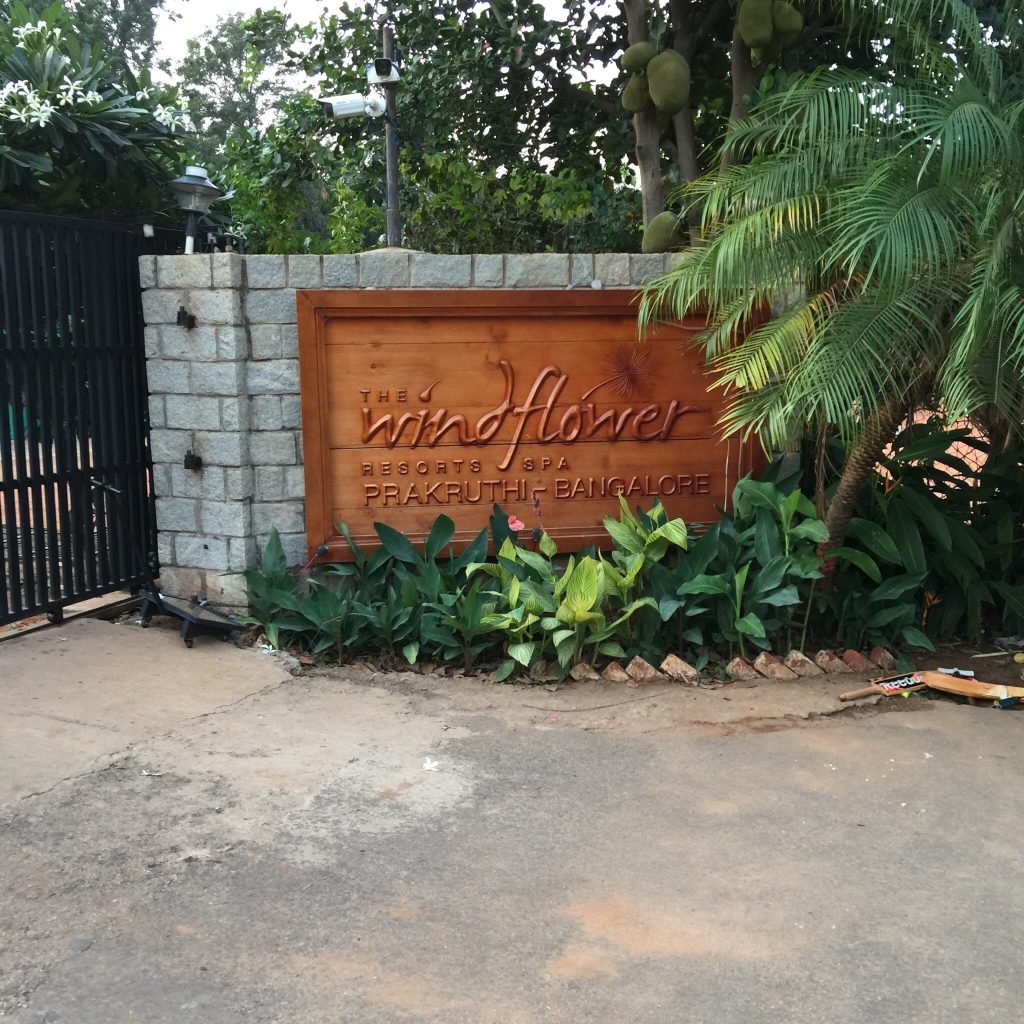 Begin work on a day out with great fun at the Windflower Prakruthi Resort with your loved ones, located about 30 km from Bangalore. Enjoy Devanhalli's viewpoint and the calming environment of a luxury resort with a series of fun-filled activities. A great collection of indoor-outdoor sports such as Billiards, Cricket, Carrom, Chess and Tennis will be available for you to enjoy. Outdoor adventure events such as BMX challenge, paintball, zorbing, and ATV rides are offered which can be used for additional fees. In addition, you can have a nice time with family and friends at the swimming pool and the children's playground. Collect countless memories of your friends & family and spend lots of time away from city life with them.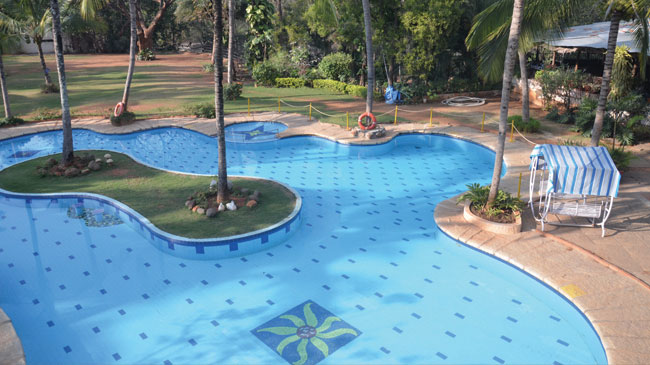 The Holiday Village Resort is an excellent place to spend a day with lots of joy and entertainment. It is an exciting way to develop teams to engage in different adventure activities here and dance at the discotheque. The resort serves as an ideal team outing destination owing to its perfect location in the center of nature and the modern facilities it has on offer. The locality of the resort has a large swimming pool, and several enjoyable activities can be experienced here just to build bonds between colleagues, such as water polo, badminton, paintball, and sumo wrestling. The resort is 28 KM from Bangalore.
Bheemeshwari Jungle Lodges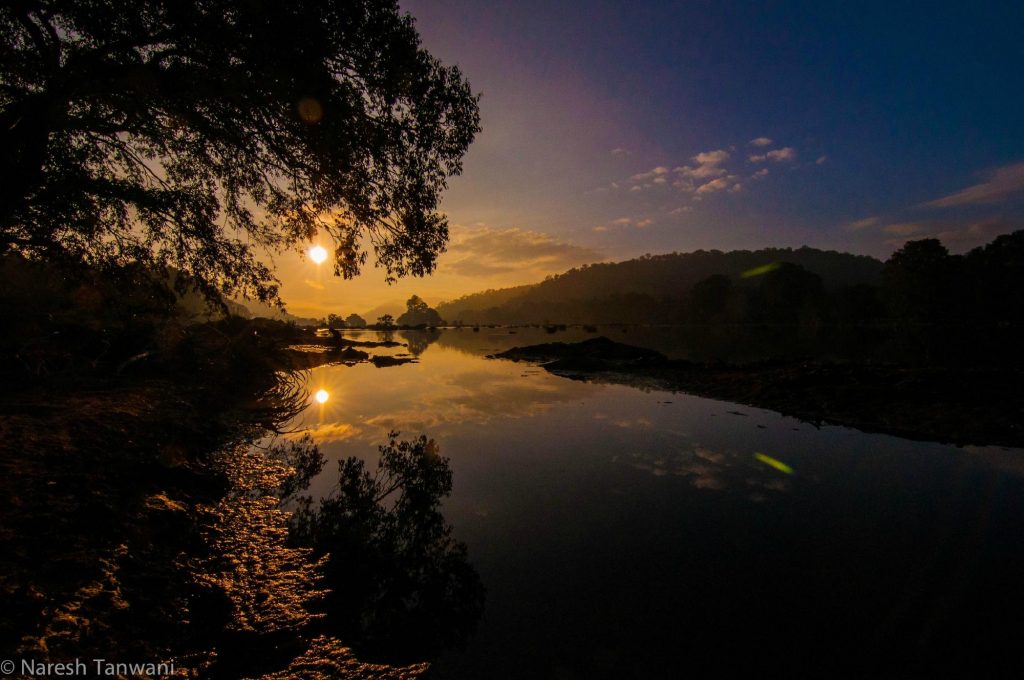 You can head for Bheemeshwari if you would like to spend enough time in the wilderness to forget the difficulties of work-life. Covered by tree canopies of beautiful green trees, Bheemeshwari provides the best environment and atmosphere for your body and mind to rewind and refresh. You can complete your jungle experience by staying in the beautiful jungle lodges in Bheemeshwari, in addition to trekking in the forest and enjoying adventure activities such as rappelling. These lodges, rustic on the outside and modern on the inside, are completely designed to give you a very comfortable stay in the jungle. Go camping at night or experience some enjoyable activities, such as rafting, high rope crossing, cycling, or archery.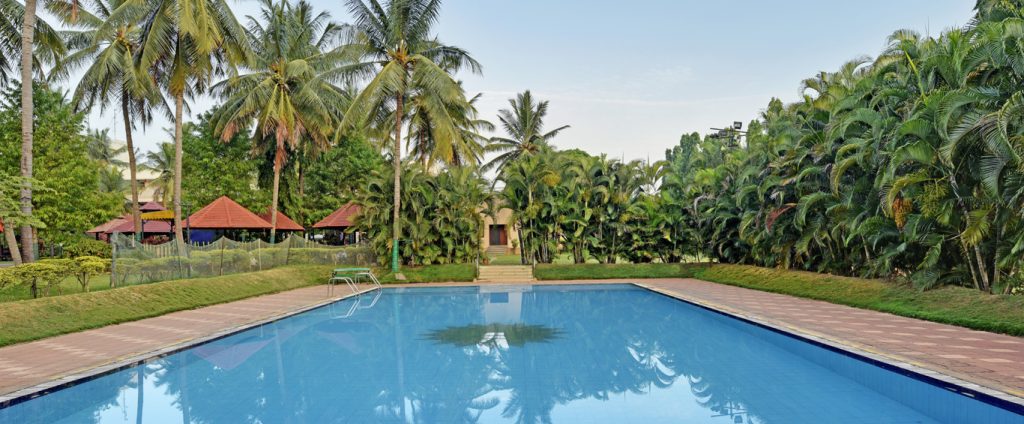 The Royal Orchids resort provides high-quality amenities, accommodation, and leisure facilities as a premium luxury resort. Near Bangalore, it is one of the most popular resorts for team outings. The Royal Orchids is surrounded by lush greenery and offers luxuriously designed rooms, equipped with all modern facilities, to appeal to guests' tastes and needs. A fitness center, a foreign exchange counter, banqueting, and conference facilities are available at the resort.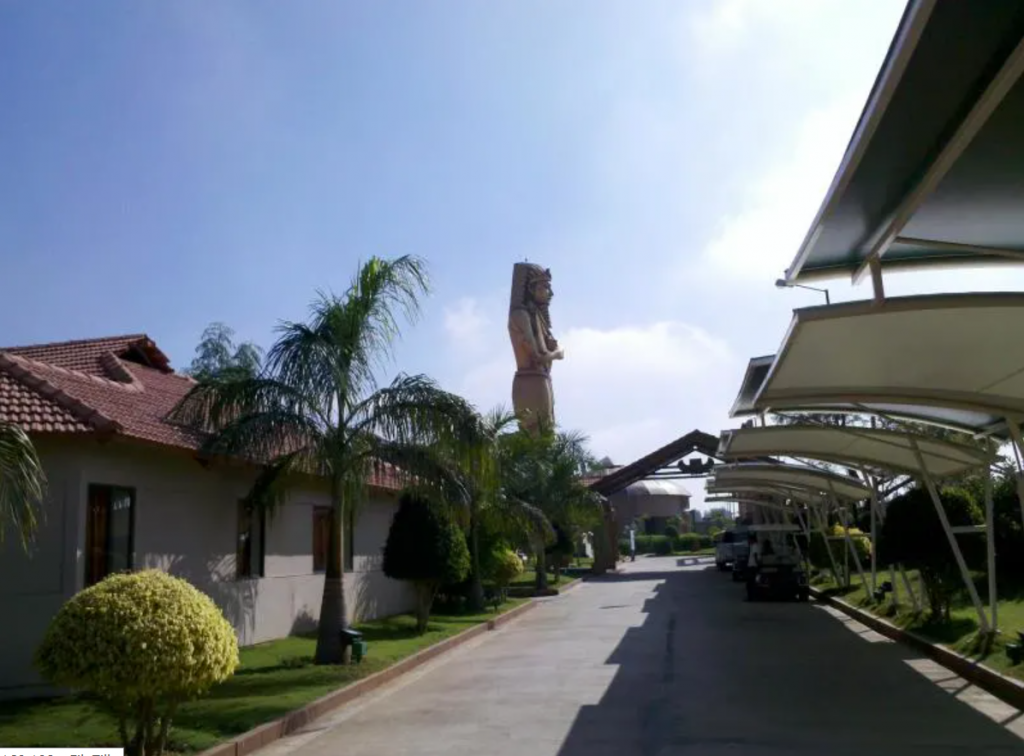 The Confident Amoon, the only resort based on an Egyptian theme, is a classy resort surrounded by lush green landscaped gardens and offers its guests all the needs and requirements. The Confident Amoon is known for providing its guests with high-quality amenities, accommodation, and leisure services. Through as much as 75 accommodation options, the Confident Amoon caters to its customers' diverse budgets and tastes. Among other amenities, the resort has a beautiful and well-maintained swimming pool, cricket ground, mini-golf course, and a large conference hall. You can take advantage of the facilities at the resort to make your corporate team building more successful in Bangalore and engage in fun activities such as rappelling, paintball, trekking, and many more.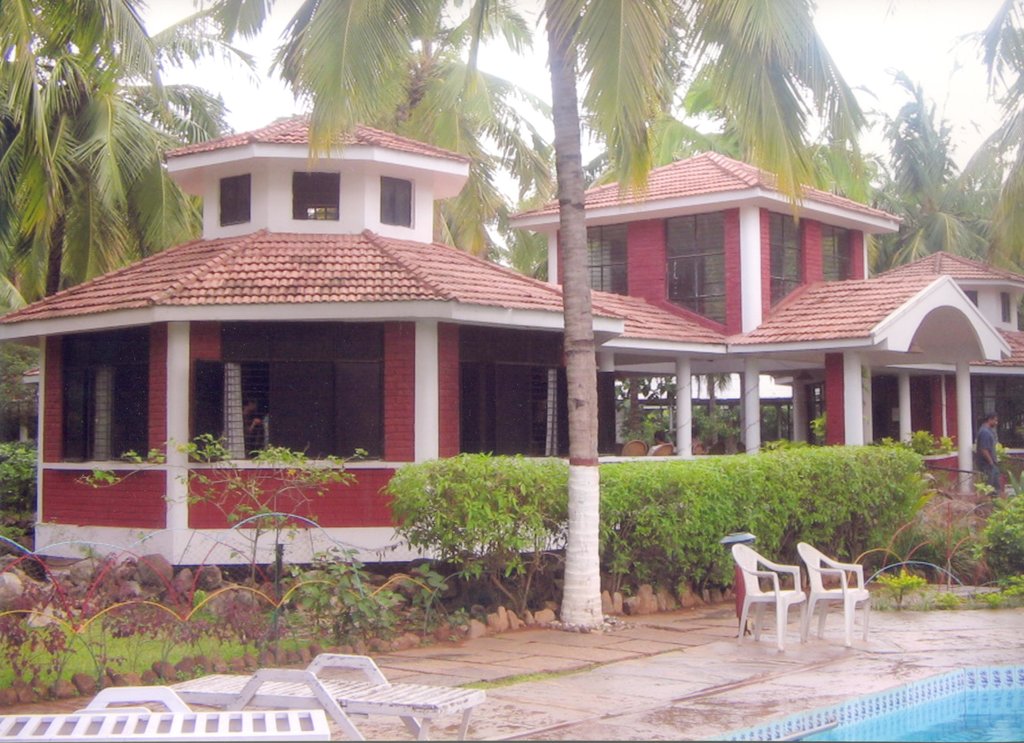 The Emerald Isle resort is not far from the city, which is a great location in Bangalore for having a corporate team building. The Emerald Isle offers all the amenities to combine team trips and corporate activities as it is lined with ample lawns, meeting halls, swimming pools with water slides, in addition to beautifully furnished accommodation rooms. There are about 37 double quarters, air-conditioned accommodations, and luxury packages in the Emerald Isle resort to accommodate visitors ' tastes and budgets. Much of the rooms are beautifully furnished and outfitted with modern facilities to ensure the best comfort and luxury for all guests. There is also a fabulous multi-cuisine restaurant in the resort that dishes the finest of delicacies.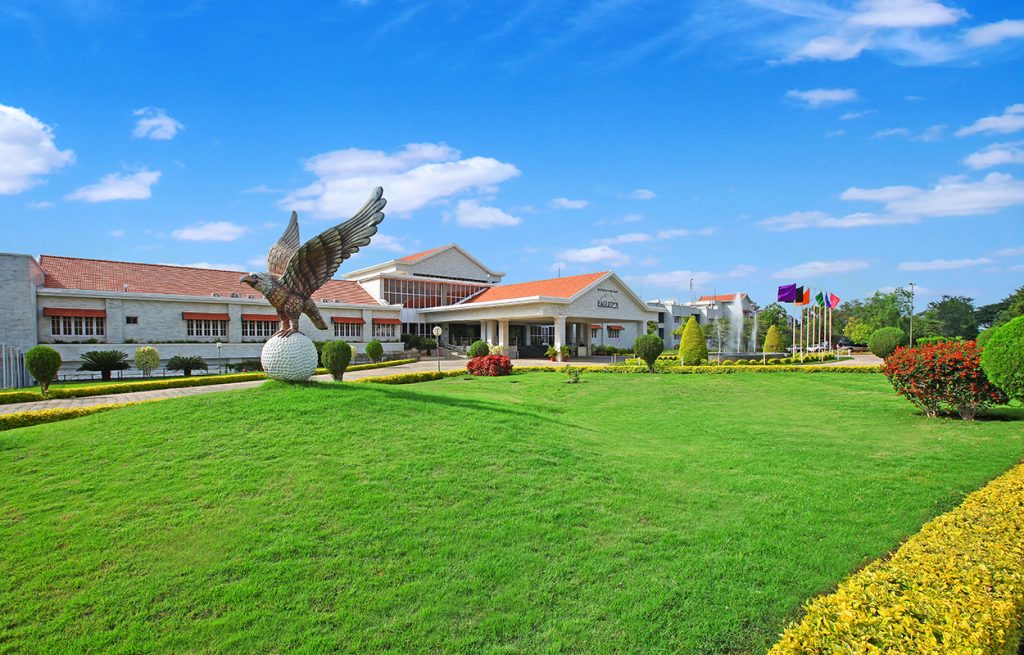 Ramnagar is the perfect destination for you if you'd like to spend a corporate team building in Bangalore with your colleagues enjoying adventure activities such as hiking, rappelling, etc. or even plain sightseeing. Ramnagar, the popular Sholay movie village in Ramgarh, welcomes you with rough terrain and an ideal adventure landscape. Ramnagar's Eagleton resort is the perfect spot to set up during a team outing in Ramnagar. The Eagleton Resort has located 32 km from Bangalore and offers an extensive, well-maintained golf course, comfortable accommodation with up to 110 rooms, a wonderful spa, outstanding banqueting facilities, and many more.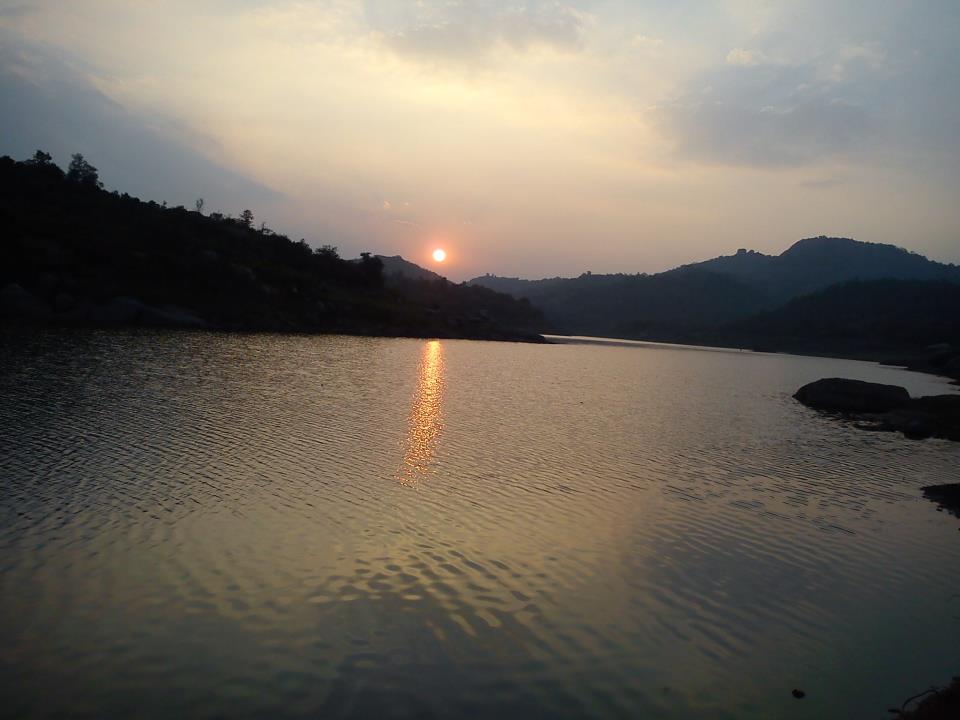 Specializing in corporate team building, Fever Pitch is one of the best Corporate Team Outing locations in Bangalore. It has consistently given quality services to all requirements for corporate team building such as Corporate Team Outing, Corporate Outbound Learning, Corporate Team Bonding, development of leadership skills, and instilling competitive spirits in a fresh outdoor environment by integrating a sense of escape from cubicles and other city stress inducers such as pollution and traffic to help organizational businesses boost efficiency and build a safe work atmosphere. It is situated within the banks of the Arkavati River near Manchanabele Dam in the forest covering the natural forest of Savandurga. Through your team building and skills development package, the place also offers an immersive camping experience. It is an additional advantage to be closer to Bangalore.
Why the team building is important for an organization?
The outbound corporate team has always shown its significance in getting the team together, strengthening and fostering trust, developing communication and coordination skills. A perfect gateway for the team to enjoy and participate in enjoyable activities together that last longer than a typical classroom session or seminar atmosphere for learning. The most significant investment that you can provide for your employees is team building. It builds confidence, helps reduce conflict, facilitates involvement & participation, and strengthens cooperation. Successful team building means more dedicated workers, which is beneficial for the environment of the company and enhances the bottom line.
There is less influence in activities that freely attempt to learn leadership lessons or realistic takeaways. Having fun together, communicating an experience, or working towards a shared purpose makes it possible for bonding to develop more sustainably and much more effectively. Selecting something distinctive and slightly beyond the comfort zones of people will inspire them to come together in innovative ways.