Dayouting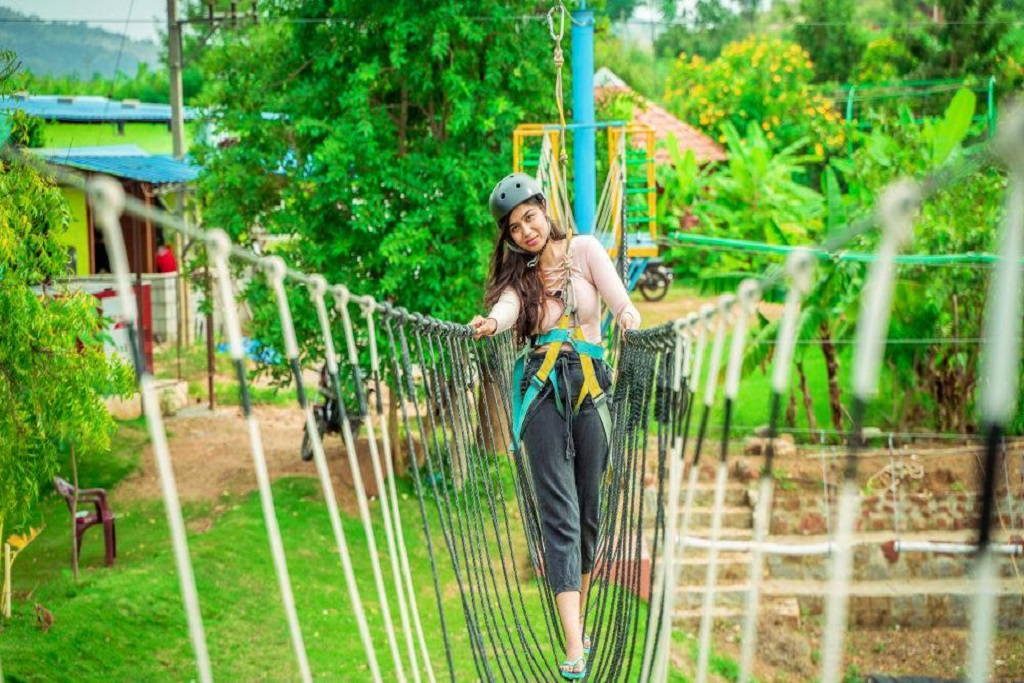 5 Best Day Outing Resorts in Bangalore
Day Outing Resorts in Bangalore-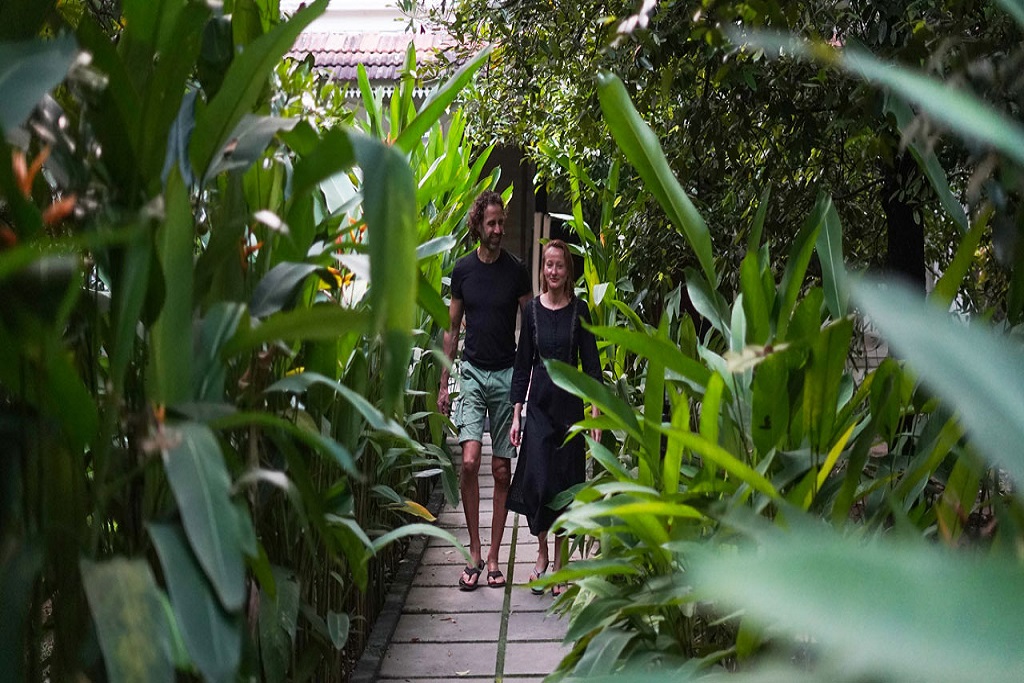 Day outing resorts are perfect standalone options these days that host a bunch of fun-filled activities with the most amazing and enormous locations. It brings you adorable experiences where you can hang out with your loved ones or team members to rejoice and celebrate an occasion. According to your preference, you can choose a resort with large balconies, adjoining pools, private spaces, sprawling courtyards, reading rooms, and much more.
Eagleton- The Golf Resort-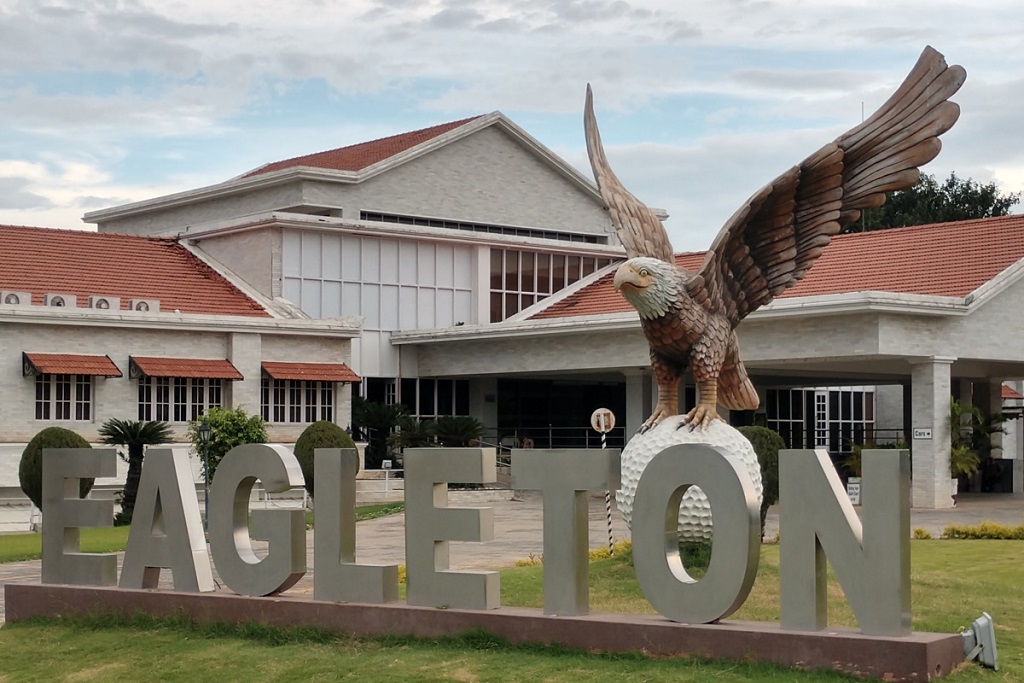 Eagleton- The Golf Resort is an exceptional world-class luxury resort where you can swing into action and enjoy the best recreational services. This is one of the top Golf resorts in Bangalore that offer spaces for non golfers too. You can look for refreshing moments away from the mundane and busy daily lives. You can enjoy dining, leisure, and your favorite pastimes in the most picturesque settings. This resort welcomes everybody with open arms and is an amalgamation of an eye-catching and esthetic complex with a myriad of amenities and activities.
This is one of the most colossal resorts with complete destination hosting services and facilities for Golfers and Non Golfers too. The host of facilities ranges from the Accommodation, Leisure, Parties, Banqueting, Conferencing, Recreation, and much more. You can work out at the well-equipped and spacious gymnasium, or indulge in the game of billiards. Once the sun sets down, you can enjoy the party spaces and banqueting with many leisure activities that it has to offer. There are 132 rooms and suites offering a choice of views of the beautiful golf course or swimming pool rooms each with unique style and comfort.
You can relax and rejuvenate at the spa which offers unique services. Other facilities involve :
Outdoor- Volleyball, Cricket, Children's Play Area
Indoor- Squash, Table Tennis, Badminton, Children's Play Room
Lawn Tennis- Synthetic Turf Dual Court
Board Games- Darts, Chess, Foosball, Carrom
Mango Mist Resort-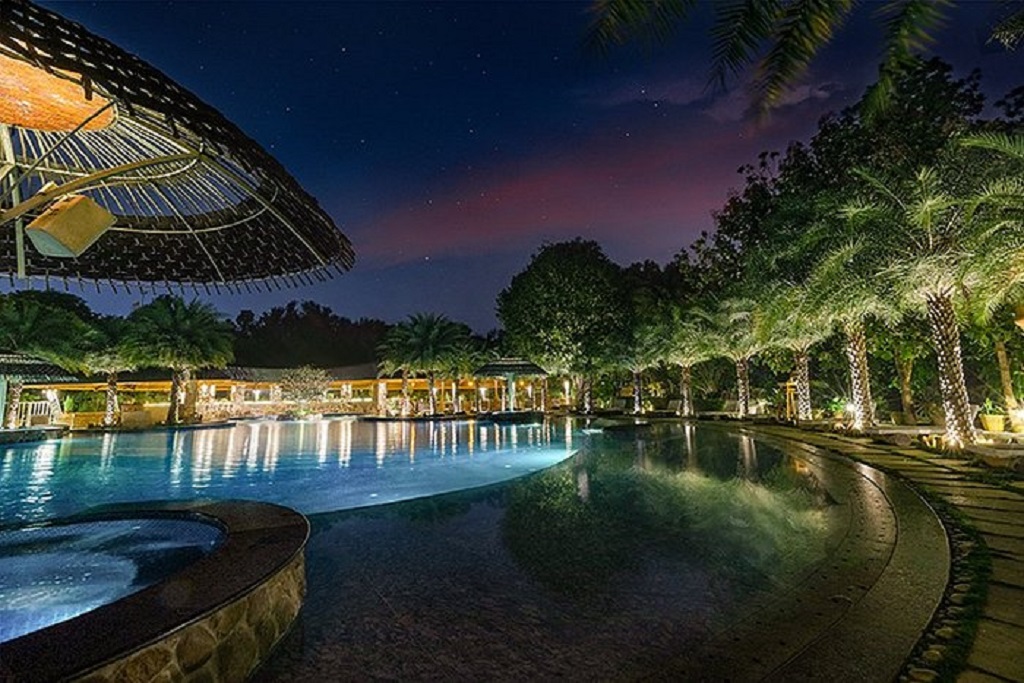 The Mango Mist Resort is surrounded by mango trees all around the place. Situated in the lap of nature this amazing resort is located almost 25 km from the heart of the city, on the Bannerghatta Road in Bangalore. This unique getaway is spread across 10 acres of land which comprises mango groves. Beautiful 10 cottages are ethically designed with a very contemporary and chic look. One of the cottages is built atop a mango tree. All these cottages are designed with modern amenities and a Jacuzzi that infuses freshness into your body. You can enjoy a swim in the pool watching the sun setting down, enjoy the rustic cane recliner, and accompany someone while sipping a mocktail.
Different packages have been offered to guests where they can choose for the most suitable one for themselves. These packages involve day-out activities, food and beverages offered during their stay, type of accommodation, and other benefits that this place has to offer. From adventure game coupons to standard services and facilities at the resort, you can the book prior 3 days for discounts during weekdays, Monday to Thursday. You can spend good quality time with your family and friends and relish some great experiences during your stay here.
The accommodations offered here are very luxurious and enjoyable. Let's have a look at them:
Wooden cottages
Delux cottages
Wooden Huts
Royal cottages
Premium Bamboo cottages
Family cottages
Tree Top cottages
Premium Hot Tub
Delux Hot Tub
Attached Pools
Area 83-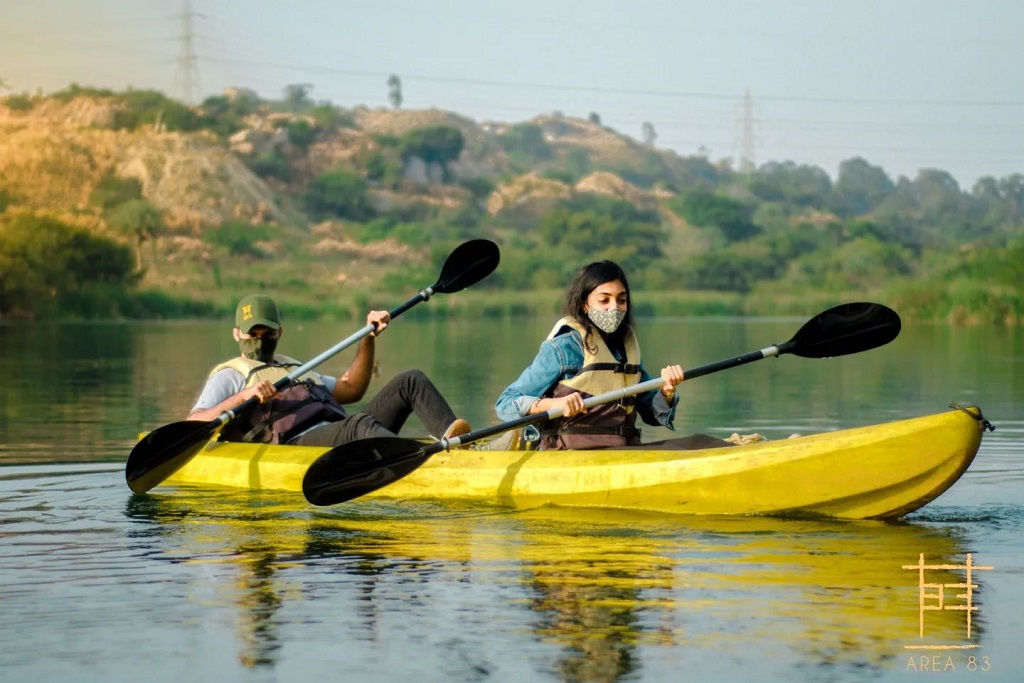 This is a wonderful resort which is also a cool hub for exciting activities and events. Corporate retreats, team-building activities, adventure getaways, family vacations, and many other such events are designed to focus on the interests and needs of the guests. It caters to providing unforgettable and unique experiences for all. This place ensures fun activities, adventure, and relaxation at the same time. If you wish to bond with your team, enjoy the beauty of nature, or simply spend time with your family, this place offers something great to everyone. You can take time out from your busy schedule and take a break from the mundane daily activities and routine that you might be following for a long time and relax at Area 83.
You can celebrate company annual days, birthdays, pre-wedding ceremonies, and many such events with some awesome day-out packages. Area 83 is a very pleasant and vivacious day outing resort with offers many fun-filled activities to all. You can relish some fun moments with activities like Dirt Kart, Archery Tag, Bubble Soccer, Giant Swing, Kayaking, Meltdown, Paintball, Magic Turtle, Tree Climbing, Sky Swing, Human Foosball, Keypunch, Pipeline, Superman, etc. Apart from day outing packages it also offers night packages. You can stay in lovely accommodations which include Suites, Villa Houses, and Chalets. There is much more to explore out here with great benefits and features including high-spirited staff to treat you with much care and attention to detail.
Club Cabana Resort-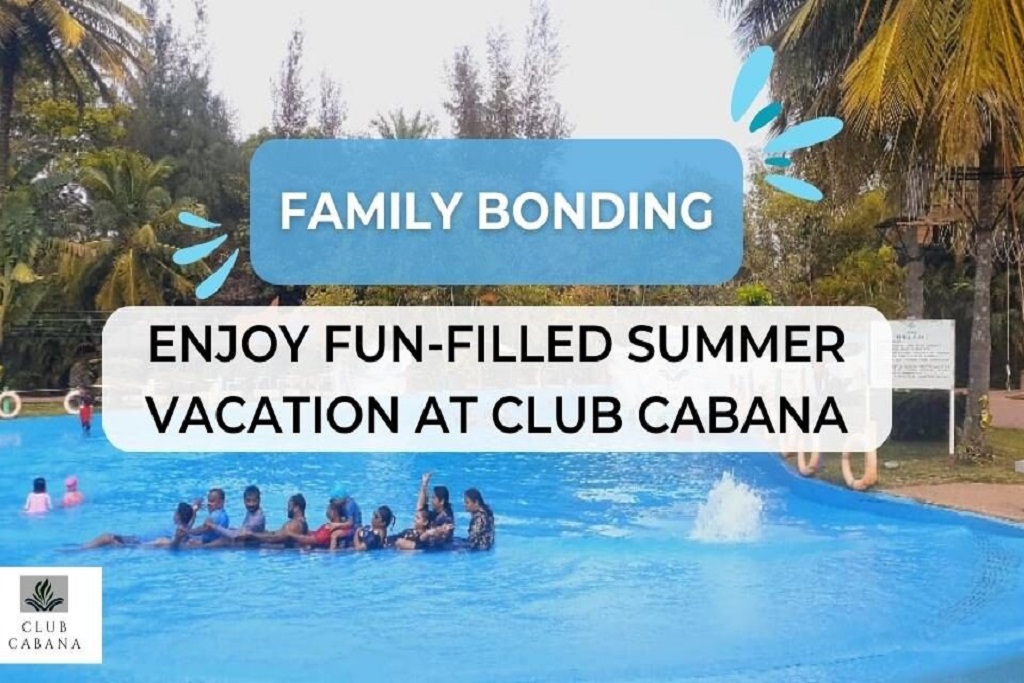 Club Cabana is a versatile day outing resort that will thrill you with an everlasting fun-filled experience while you stay here. There are many day outing activities that you will enjoy in the lap of nature. This club is located in Bangalore in the picturesque surroundings of Devanahalli Taluk. The location is so amazing that it offers a perfect spot for picnics, conferences, parties, and get-togethers. It welcomes its guests with warm hospitality that symbolizes modern preferences and traditional culture. A great way to break your mundane lives, relax, rejuvenate, and fill yourself with joy and harmony to get ready to be back in a span of a few days.
The Club Cabana amusement park offers you vitality with the joy rides and water spots that will enthrall energy back into your body system and change your mood completely. There are many water activities here, like the Water Pool, Lazy River, Water Slides, Kids Pool, Interaction Pool, and Jacuzzi. There are various day outing packages for adults and kids that offer Buffet Food and paid games for different age groups. Additional activities like Bowling, Painting, Net-Cricket, VR Games, Target Shoot, Archery, Kids Rope Activities, Trampoline Jumping, other Rope Activities for Adults, and much more are also on the list. List of Complementary Games offered here are- Indoor Activities- Chess, Billiards, Table Tennis, Carom; Outdoor Activities- Lawn Tennis, Cricket, Tug Of War, Shuttle Badminton, Basketball, Volleyball, and more. With the best facilities and co-operative staff members you can be guided very well and make the best use of your time and money.
Golden Amoon Premium Resort & Spa-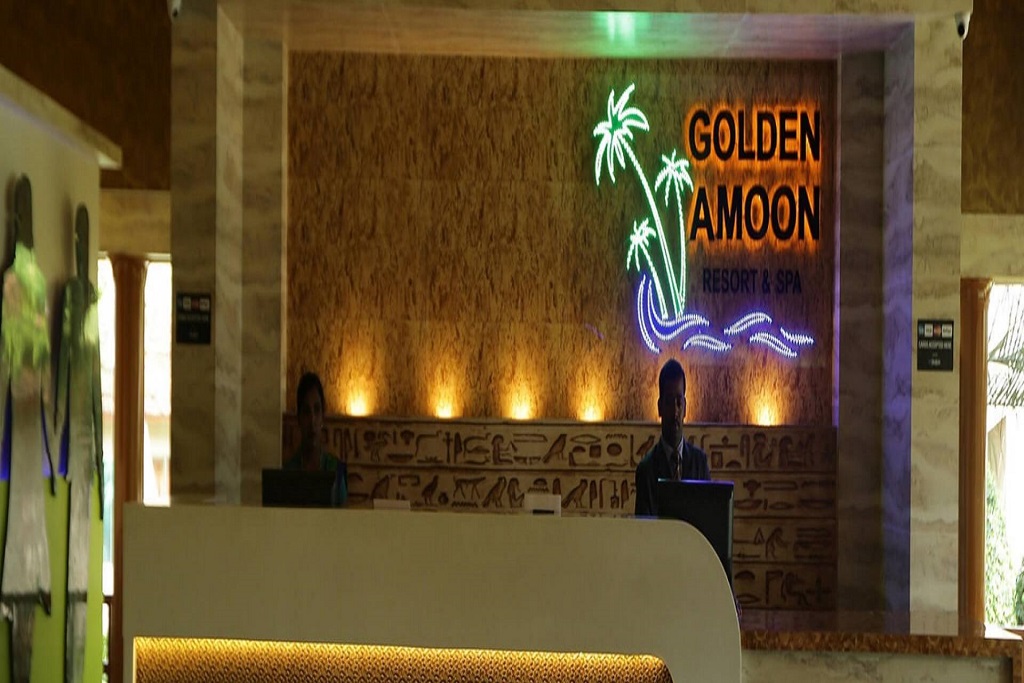 This is a luxury resort situated in Bangalore that embraces warmth nestled in the lap of nature with an abundance of lush greenery all around. Guests are invited here to have a stay all around the year and personalized offers with the most striking experiences of comfort and luxury. This resort is originally an Egyptian-themed premium resort with a very co-operative staff offering many team outings and get-togethers with families and friends. It also offers a blend of adventure and nature at the same time. Located at the NH4 Hoskote many activities can be planned to be one with nature and enjoy fun-filled moments with everlasting memories.
This place offers a wonderful Spa that symbolizes "complete relaxation and wellness" designed very magnificently nestled in the beauty of nature purely for uplifting your spirit. There is a Convention Center with a large conference hall for meetings, lectures, and conferences can be held. There is a specialized Cave Discotheque with beautiful decors and is considered one of the best to explore in Bangalore city, a great place for dancing, hanging out with friends, and partying. There is a separate Conference Hall that invites guests for a lavish and wholesome dining experience filled with innovation, inspiration, and freshness. At last, there is a Rain Discotheque as well where guests enjoy to dancing in the rain and is considered one of the most happening and great places to enjoy and party.