Resorts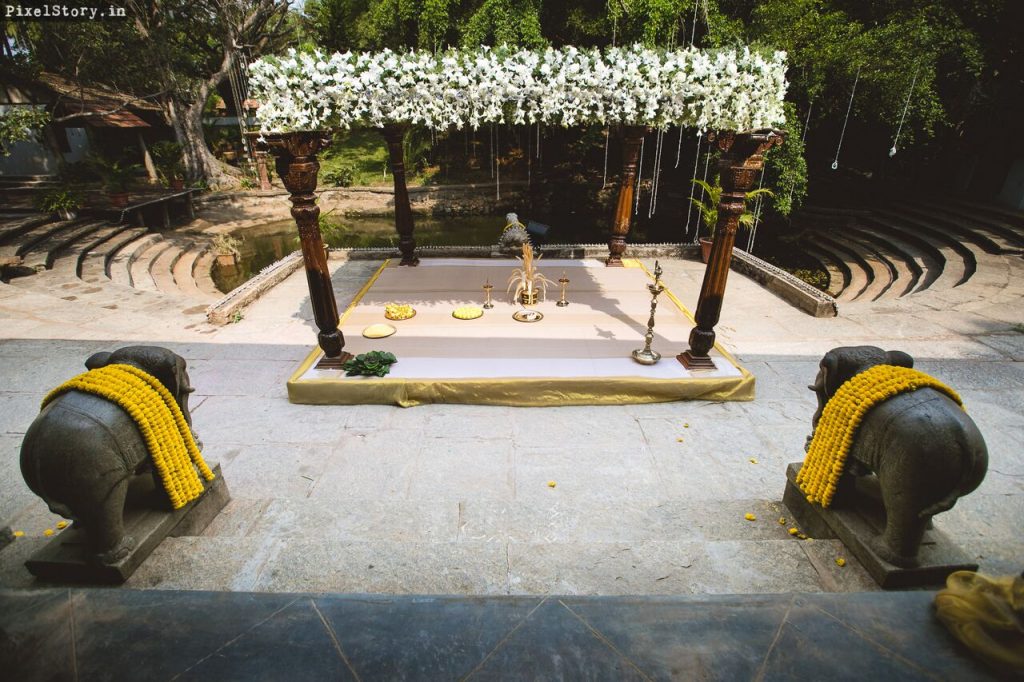 Five best Wedding Resorts in Bangalore.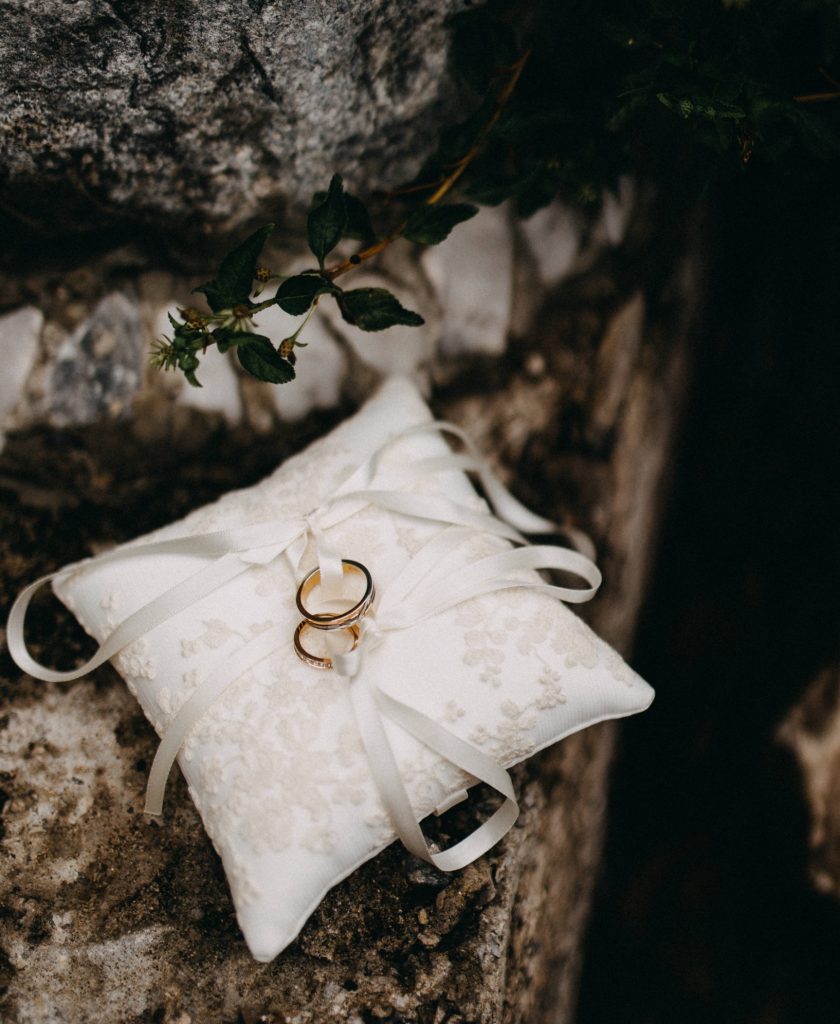 I remember I was a wedding photographer in my early twenties and attended a few weddings for work. Maybe around 20 before calling it quits and getting in writing. It wasn't something I wanted to pursue but merely a hobby and the hobby came to a stop after an incident that occured not to me but at a wedding, among people who attended. Mainly between the families of the bride and the groom.
It wasn't a pleasant night for anyone at the wedding – videographers, venue incharge, photographers, guests, or the pundits that were responsible to finish the wedding with all its rituals. Everybody's face was in dismay and nervous, and for most of us photographers and videographers, it wasn't anything new. We had seen some serious fights and arguments at weddings between bridegroom and bride's families before and it was nothing new for us. Until it got way out of hand and both the parties came so close as to exchang blows.
Back in 2012, it wasn't one of those times when you can type best wedding resorts in Bangalore and everything will be laid out in perfect composition in front of you. It was still in design and search engines were still figuring out their policies to index information according to keywords and number of hits and website design, etc.
This couple picked a venue slightly outside the city, for not more than 100 people. The resort could accommodate only upto 100 people due to its size of the open area and availability of rooms. Things went south right after the initial ceremony. People showed up in search of food and accommodation along with the celebration. When more than 300 people were present in the wedding at the resort outside the city, it was impossible for the family members to accommodate them and ask them to leave even as wedding is seen as an auspicious day in Indian tradition and people call their loved and near and dear ones in order to celebrate the festivities together.
This was not one of those days or nights. People gathered in huge numbers and made the wedding a huge deal but most of them didn't have a room to stay. The resort wouldn't allow more than two people in the room. The groom's side got seriously disappointed with that and made started bad mouthing the bride's side. In no time the bride's side started taking offence and retaliating leaving us flabbergasted when they two uncles from each side actually exchanged blows. It was a nightmare of a wedding by the time we reached the end. One of them even broke my camera's lens and didn't even consider reimbursing the payment.
There I was, picking up pieces of my camera lens reconsidering my career choices. That is the day I decided not to take up any career that would involve me or my equipment to be manhandled.
That is why, being ready for uncalled situations should become normal and people should realise that even if the wedding is small, guests will show up in numbers double then what you imagined.
Hence, let's take a look at some of the best wedding resorts in Bangalore where you don't have to compromise on anything, be it accommodation, celebration, food, service, or even travelling. These resorts are within 100 kms from Bangalore.
The Gari Resort.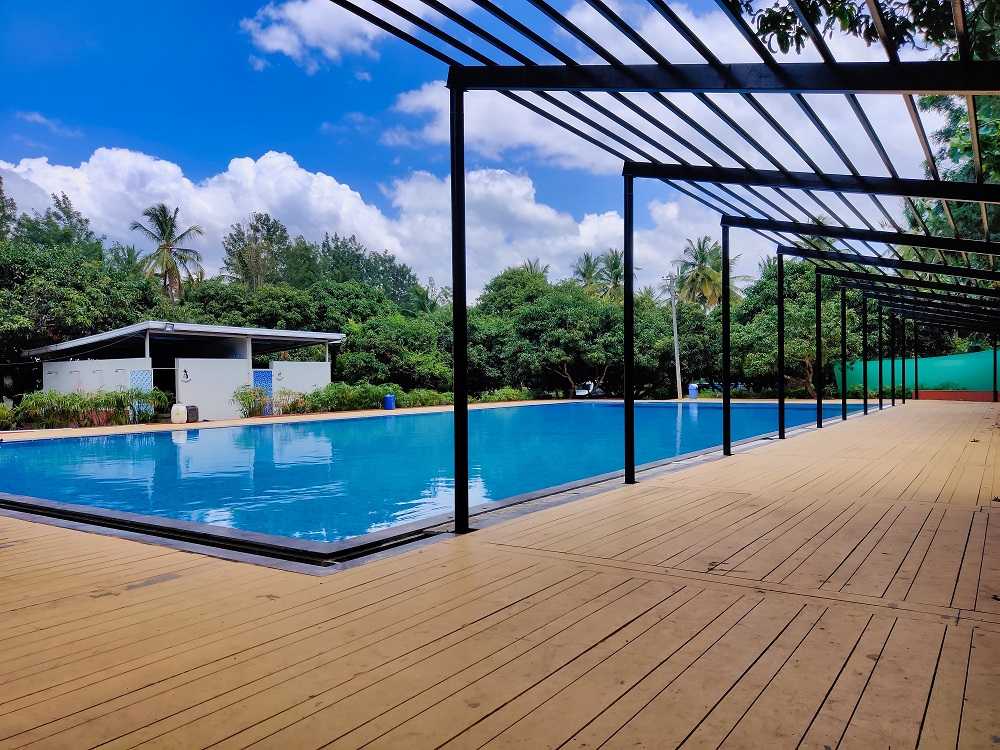 Address: No 211 Banandur village, Ittmadu Post, Bidadi, Karnataka 562109
The Gari Resort is an appropriate place to have a great Indian wedding reception in Bangalore. It is one of those places that will be on its toes to help you with all your needs whether it is a wedding ritual, a bachelor party, or an open air reception in the dewy meadows.
People are making a switch slowly, to celebrate the greatest of life events in the outskirts in a peaceful manner along with their family and friends. And, Gari is one of those resorts that make the ceremonies worth remembering for a lifetime. There is a casual dining area with lip-smacking food and a swimming pool for adults and children together.
Your wedding is the greatest day of your life and you will realise it when it becomes a memory and takes shape of pictures and photo albums. Coming to a resort in Bangalore that caters to a wide variety of theme based weddings is what makes the experience worth having. All you need is a theme you wish to have in your wedding and leave everything on the staff to make the ceremony wonderful and wholesome.
The property has enough space to house more than a 100 people and accommodate all of them in rooms and dorms, according to your preferences. The food is delectable and compromise is never an option with Gari. They make sure everything you need is ready and available on time.
If the stay is long, the families will definitely bring along children and young people who would need time to play and get involved in all kinds of activities. There is a children playing area inside the property where they can have fun time.
Activities.
Triangle
Commando Work
Pipe Bridge
Burma Bridge
Wood Cross
PG Ladder
Unstoppable Cross Bridge
Single line Bridge
Zip line
Accommodation.
Price: Rs. 3024 per person (including tax)
Check in time: 01 pm
Check out time: 11 am
Price includes:

Lunch, Dinner, Breakfast.
Seven adventure activities
Six low rope activities
Archery
Camp fire
Magic and mind reading (happens only on weekends)
Flood light games (complimentary only between
Monday and Thursday) otherwise Chargeable at Rs. 699 per hour.

10% discount if booked for more than 20 people.
The Cassava Retreat.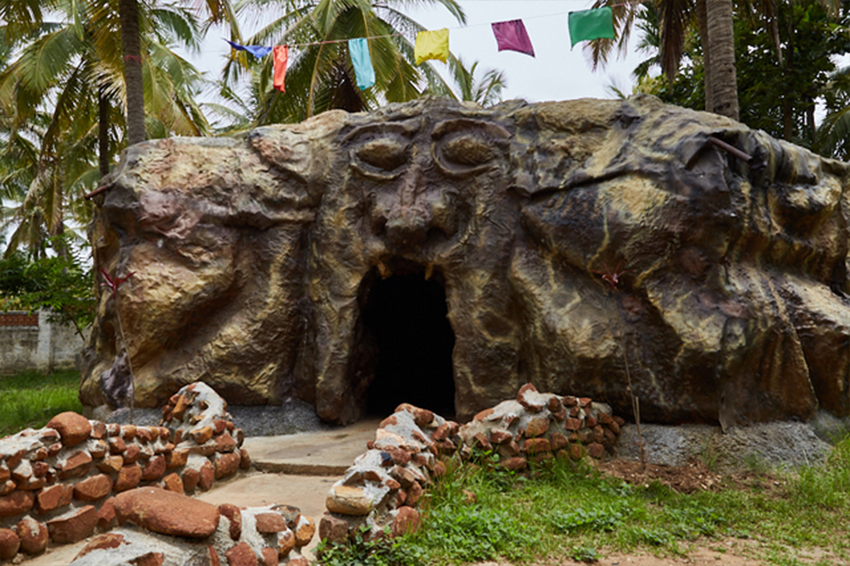 Address: O B Chudanahally Road, Kanakapura Rd, near Art Of Living (Map, Vaderahalli, Bengaluru, Karnataka 560062
Cassava makes for a perfect wedding destination with its surroundings of green trees and chubby meadows. The place is not that far from the city. Hence, it is easy to travel and make your dream of destination wedding come true.
Every girl and guy dreams of marrying their significant other in a place that compliments the wedding theme and actually give meaning to the vows involved in a wedding. Families, friends, collegues from work come together to make this joyous occasion not only a success but a memorable time. Boys and girls prepare for weeks to perform at their cousins' weddings.
Not only that even the bridegroom and the bride rehaearse for months to make their wedding dance perfect. The Cassava Retreat is one of the reasonable resorts in Bangalore that will make your wish to have a dreamy wedding come to fruition. The day becomes more memorable as the occasion progresses. The staff is always on top of their game to do whatever it takes to make your wedding a special day.
Accommodation.
Camping Package:

Price: Rs. 1100

Price includes:
Access to the swimming pool.
Rain Dance.
Use of standard facilities of the resort.
Seven adventure activities.
Six low rope activites.Archery
Camp fire
Magic and mind reading (happens only on weekends)
Flood light games (complimentary only between Monday and Thursday) otherwise
Chargeable at Rs. 699 per hour.

10% discount if booked for more than 20 people.
The Tamarind Tree.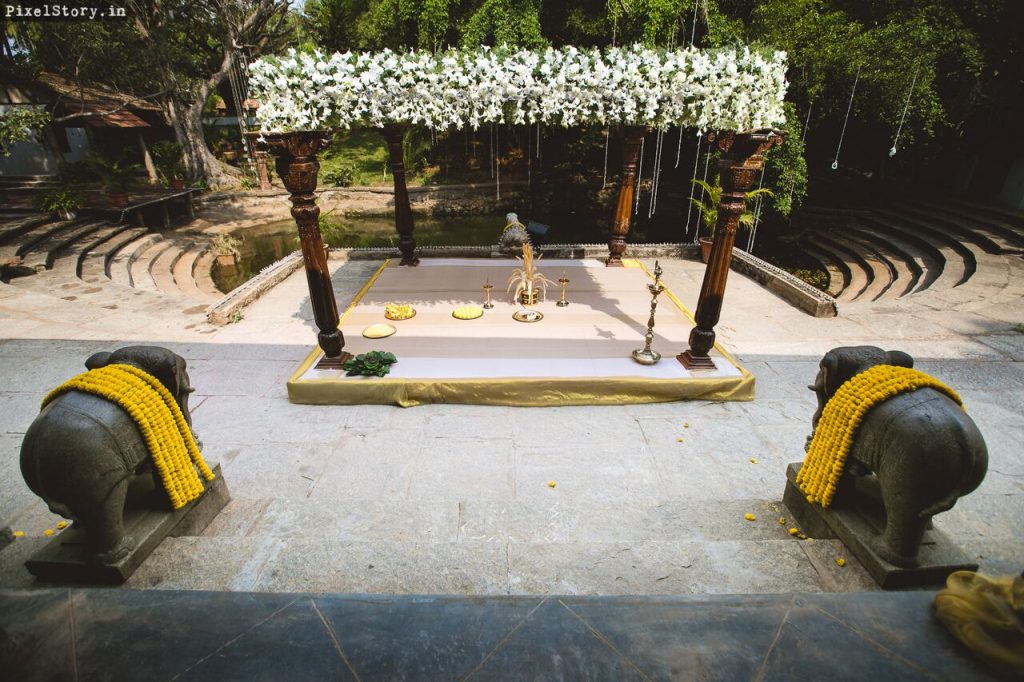 Address: 88, Kanakapura Road, Avalahalli, Royal Park Residency Layout 2, JP Nagar 9th Phase, Bengaluru, Karnataka 560062.
The Tamarind Tree is as fine as it gets. It is one of those places that uphold the Indian tradition in the modern age. The decor, Indoor as well as outdoor has the most fascinating architecture with picturesque backdrops enriched with vintage style interiors.
The Tamarind Tree is more of an experience than just a stay. The quintessential vibe of the place is laced with finest facilities and amenities that are rare to find in any other places in Bangalore. The property is spread across five acres of lush land of greens and grassy meadows and a quiet natural pond that is enough to spark an aura of resonating strength inside you.
The property houses villas, open to sky bathrooms, vintage style bedrooms, old school furniture, lotus pond courtyard, and artworks on the wall that can be found all over the property.
There is a wedding area that can host a large group of people inside and can make the stay a unique experience. A traditional South Indian style wedding is back in trend and The Tamarind provides just the right blend of quintessential luxury and quiet when needed to make the celebration look like something out of a fairytale.
Events in The Tamarind Tree.
Home Stays
Corporate events.
Wedding
Receptions.
Family outing.
Day outing.
Honeymoon suites.
White Mist by Happy Retreats.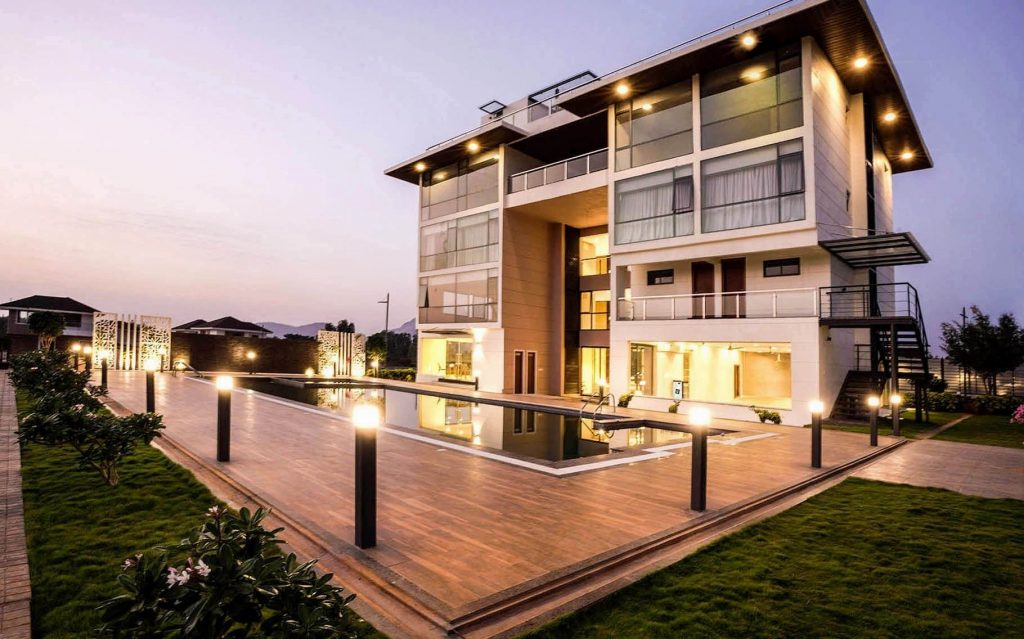 Address: Panchayath, Plot No.129, Esteem Misty Hills Dasarahalli Village, Kasaba Hobli, Devanahalli Taluk, Karahalli, Bengaluru, Karnataka 562110
White Mist is an ideal wedding destination located at the foothills of the breathtaking Nandi Hills with world class facilities and unmatchable service. All in all, it is one of the best wedding destinations in Bangalore.
It's a huge place outside the Bangalore city and one of the few resorts in Bangalore that offers a banquet hall, a staycation, co-working space, an open area for weddings and other events along with corporate team outing in Bangalore.
Every no and again we need a breather from the mundane life we live in the city. What if I told you that work from home is now possible from anywhere in the city. The White Mist's staycation package is indeed a steal for those looking to spend sometime in a place they can call a home away from home. If you are new to Bangalore and need a place that offers a comfort of living in a house as well as a professional environment then White Mist is the place for you.
Just 22 Kilometers away from The Bangalore Airport, The White Mist is a safe place to work and replenish your soul with the best amenities available inside the property.
Facilities and Activities.
Gym
Eight seater conference room
Mini Banquet Hall
Swimming Pool
Indoor and Outdoor Games
Rooftop Venue
Cycling
Trekking
Bon Fire
The Beginning Resort.
Address: Near Wipro IT park, Sarjapur Road. Next to Sri Sri Ravishankar Vidya Mandir, Kachamaranahalli, Mullur, Bangalore-560087
Every time someone plans a wedding, there is something left or something over compensated because we make use of our expertise, connections, and experience to have the last date with our significant other before giving it a name. Weddings, with all its minor setbacks still manage to become a part of our memories for a long time. A new life begins on the other side of the ceremony.
The Beginning as the name suggests denotes a new beginning of our lives. A wedding is an intersection where two souls meet and start a new life together and the Beginning Resort is a place that gives meaning to the togetherness with its rich hospitality and always ready to help management.
A simple yet elegantly done place for all kinds of resort wedding near Bangalore. The place exudes radiant energy since it is tucked slightly outside the city corridors in mother nature's arms, surrounded by shiny green trees and vibrant gardens that are instant energisesrs or the soul.
Visit this place for the most authentic wedding experience with the Indian tradition in the pedestal. The place can house over 200 people without compromising on the quality of hospitality or food.
Parting note.
This wedding season book your accommodation with The Gari Resort and get a never seen before deal on your wedding package. Make sure you do it in advance and have a rough figure of the number of quests that Grace your wedding with their presence.
The Gari Resort has years of experience and expertise to help you have the wedding of your dreams outside the hullabaloo of the Bangalore city. Its staff and management is always on toes to provide you with the best of both worlds. A sacred bond like Marriage should not be made compromised with and Gari's motto is to ensure that.
All the places have a strict Covid-19 policy. Guests should furnish a Government ID proof before commencing stay.
Children aged between 5 to 12 years charged half the price, below the age of five, there are no charges.
Most of them have an in-house bar so they don't allow outside beverages and eatables follow strict covid guidelines.