Resorts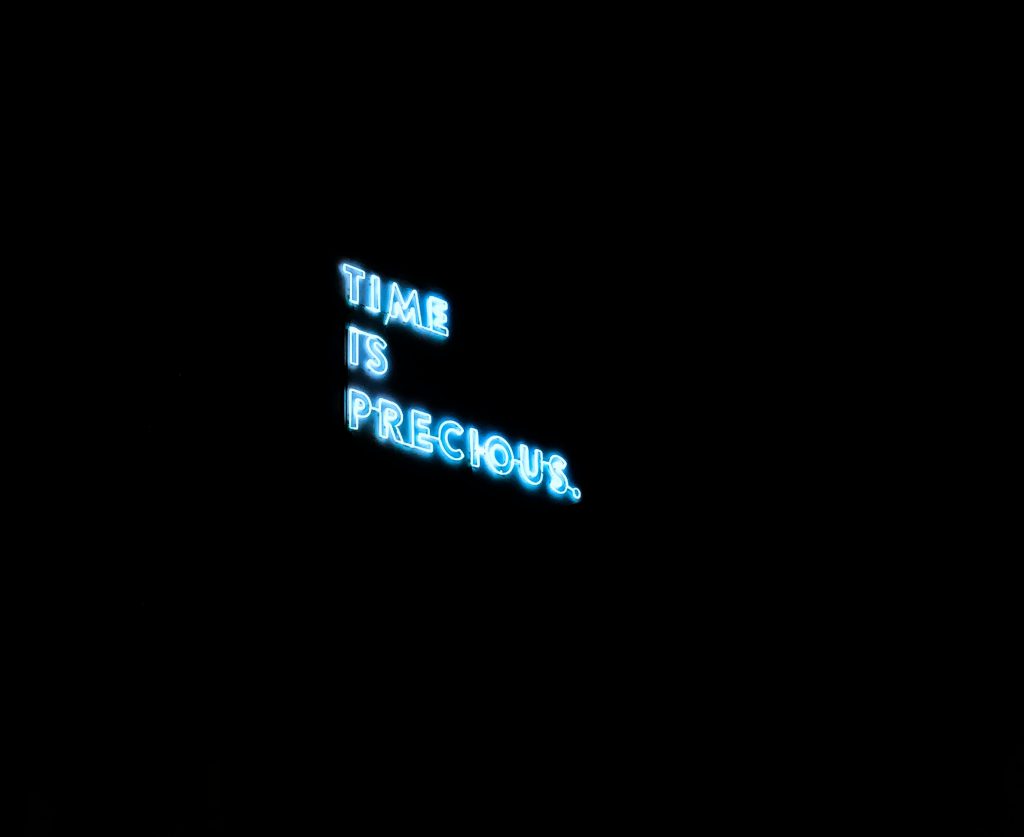 Five nature resorts within 50 kms from Bangalore to visit with family and friends.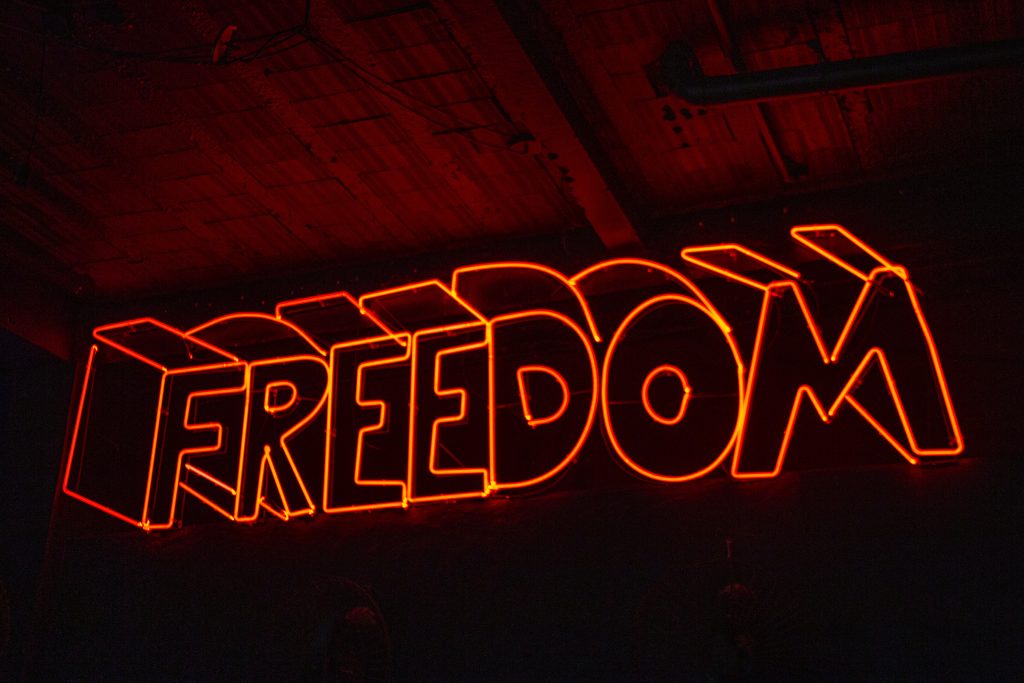 The blog has been updated with new prices for 2021.
Digital Detox. Short of Detoxification, is a practise that came in to existence somewhere in the middle of this decade after millenials sighted the over dependency on technology devices such as smartphones, computers as addictions.
To put it simply, Detox means to free your body from anything that poses as a threat or believed to be harmful in the course of time. And Digital Detox is when you realise that use of various devices or social media platforms have gone far beyond normal and its started to affect your work and personal life. Hence, you need breakfree from the clutches of technology and social media that distract you from accomplishing you daily goals. People often start the digital Detox by going a weekend trip or vacationing in a calm, nature resort near Bangalore which is close to nature.
Also read: Four ways travelling improves your mental health.
Although, there is no scientific data that Digital Detox helps in getting rid of technology addiction, many people have reported that having given up their phones for a few days, the communication with their families and friends that had actually taken a toll earlier, with Digital Detox they were able to find the spark again. With less distractions around, they were able to communicate freely and clearly.
Social media of all, makes us short tempered and question your self worth. Abandon your phone for a few days and take a trip to a nature resort near Bangalore.
You can either spend time alone, with your family, or travel some where you don't have to look at your phone. Or make it a rule to leave the phones behind while on an outing trip with your colleagues. Don't worry about taking pictures all the time. You don't have to put every detail of your life out there.
1. The Gari Resort.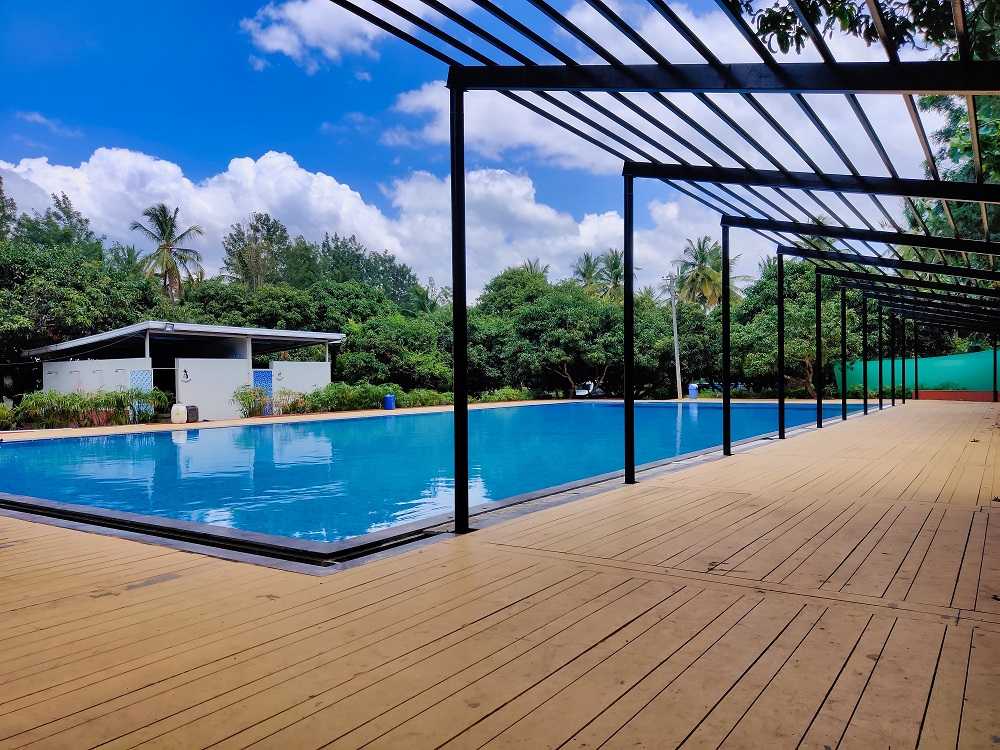 Distance: 34 kms from Majestic.
Address: No 211 Banandur village, Ittmadu Post, Bidadi – 562109.
While the blog is about realising how much is too much and when to detach yourself from phones and other devices that we are always surrounded with, The Gari, being one of the best budget Resorts in Bangalore, offers you not only connection with nature but a break from systems and customs of daily life that we are all coiled in, unmindfully.
Tranquility is the second name of Gari. There are not many resorts in Bangalore that provide comfort coupled with untouched nature. Gari does that with a glaring bent. There are tons of things you can do starting from just siting in a quiet corner while nature gains a victory over your conscience and you realise that the blogs, quotes, motivational videos you spent copious amount of time watching and sharing mean nothing. It's the state of clarity that is unlocked when you let go off the things that tie you down and give nature a chance.
Yes, you might feel that you need to document it or capture the moment and sharing with an Einstein quote on Instagram, but the grip of nature is not always long lived. You have to keep spinning to its beats every now and again. Come here for a swim, to eat nummy food, and go on an adrenaline pumping tour with adventure activities.
Activities in The Gari Resort.
Zip line
Pipe Bridge
Burma Bridge
Wood Cross
PG Ladder
Commander walk
Multi Vine
ATV Quad Bike Ride
Unstoppable Cross Bridge
Wood Cross
Single line Bridge
Burma Bucket
Triangle
Commando Work
Note: All the activities can be performed with a purchase of coupons at Rs. 250. Most coupons get you four activities against one. However, Zip line needs a single coupon worth Rs. 250/-
2. The Garden Asia Resort.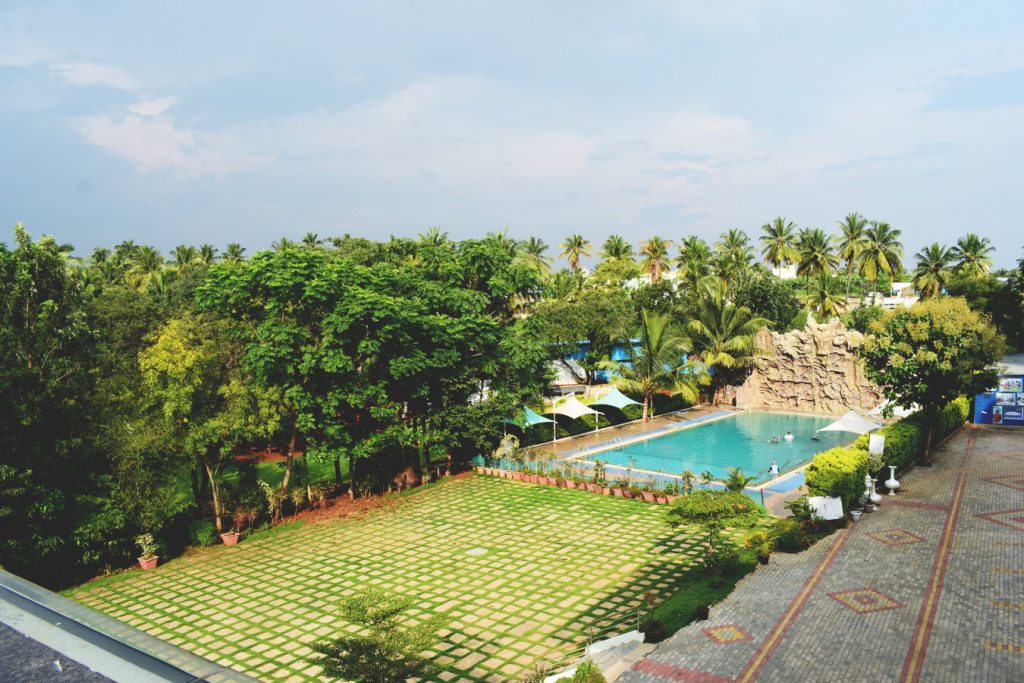 Distance: 26 kms from Majestic.
Address: No. 40/2, Thagachaguppe Main Road, Kumbalgodu, SH17, Bengaluru, Karnataka 560074
In an effort to stay away from all kinds of communication, if you wish to go on a periodic social media fasting, this is the resort you should choose to reduce your technology consumption.
Facilities in The Garden Asia are top notch even though it is surrounded by abundance of greens. You will experience a plentiful of quiet which is a key to making the right decisions whether it is work or private life. The property is huge and can take care of a larger group of people looking for a team outing near Bangalore.
With everything happening around us in 2020, being dug in our laptops and phones for more than actually necessary will cease us to be more productive. It also affects our mental health and reduces our attention span. Take part in various activities in The Garden Asia Resort and bring back home the energy to be more productive.
Activities in The Garden Asia.
Rappelling
Zorbing
Bon Fire
Camping
Various indoor activities
It is a great place for all kinds of mix of people. Those that like adventures and those who like to sit by the pool and read a book.
Day Outing Packages: Rs. 999/- per person.
Executive A/C Rooms: Rs. 4480 for three people.
Suite Room: Rs. 5600 for three people.
Services include:
Breakfast
Private Bathroom
Swimming Pool
Laundry
Television
3. Malgudi Farm Resort.
Distance: 38 kms from Majestic
Address: Orohalli, Village, Jadiganahalli, Taluk, Hoskote, Karnataka 562114
Our bodies are constantly on a cleansing mode. Meaning, whether you know it or not, your body is getting rid of toxins and viruses with the help of the immune system as we speak. The end goal is always to minimise the risk of falling ill or feeling down.
Dieticians, health experts often recommend to include fruits and greens in our diet along with work outs so we don't get lethargic or feel tired in the middle of the day. Greens often lift up the mood whether it is the tree outside your balcony or the spinach on your plate.
Also read: Ideal diet when you are travelling.
As the name denotes, Malgudi Resort is a farm spread across seven acres of land which shelter domestic animals, poultry farming, dairy farming and also has a vineyard. The walls are adorned with Warley paintings on the outside as well as on the inside.
On top of all that, it is also eco-friendly. The best way to enjoy thi resort is to actually not use phones or any form of technology devices.
In fact the place is so overwhelmingly apt to its name that you would not want to look at your phone to consume content brought to you by articial intelligence. It is closest to visiting a nature resort near Bangalore.
To know more about the package and what they include, you can email them on info@malgudifarmresort.com or call on +91 8884455083
4. Jungle Lodges – Bannerghatta Nature camp.
Distance: 36.4 kms from Majestic.
Address: Bannerugatta, Kagalipura Road, Near Hakki Pikki Colony, Bengaluru – 560083.
Research says that our attention span is far lesser than our parents who grew up without technology. Meaning, when my parents were as old as I their attention span was higher than mine.
Its not wrong to say that our attention span is as good as our parents at their age. Our brains fail to retain memory or save details about each other. Our reliance on technology for every single information has caused our brains to function slowly. A great deal of what we remember comes in the form of memories and birthday reminders from social media.
To see a lion up close is our childhood dream and nightmare at the same time. Jungle Lodge is attached to the Bannerghatta National Park where the wild breathes at its natural habitat. It allows you to get close to the animals living in the forest that is spread across 25,000 acres. Yet another reason to keep your phones behind and pay animals a visit who have no knowledge of our world.
It is one of the best resorts in Bangalore for children since they may have only gotten the demonstration through pictures or cartoons. There is also a butterfly park which is known to be Asia's largest butterfly park. Pay the beautiful resort a visit as winters are the best time to visit the place.
Activities
Kayaking
Speed Boat
Banana Ride
Elephant interaction
Trekking
Snorkeling
Jet Ski Ride
Rafting
For more details on accommodation, click here
5. Our Native Village Resort.
Distance: 39.7 kms from Majestic
Address: Native, Junasandra, Karnataka – 560089.
Abandoning technology means staying away from phones or any other devices which leads to consumption of irrelevant data and endless scrolling. There are apps that notify you when you have reached or crossed the daily threshold or screen time.
Spending time away from phones is actually good for memory and remembering little things about people we stay with. Embracing nature once in a while so our conscience stay in place is necessary for our physical and mental wellbeing.
If you are a 90s kid you will love The Native Village Resort because of how close it brings us to our childhood when we didn't see phone screens as a way to connect with the outer world. Rather, we went out to play silly games and interact with friends on topics we now chuckle over, and invented silly games with our own rules and conditions.
Our games also changed as we grew up depending on our age and choices. Seldom do we go back to the ones we played when we were kids. Also, for some of us it would be embarrassing to play them in public in a broad daylight.
The games and activities here are different from what you'd see in a typical budget resort in Bangalore.
Games and activities.
Gilli-Danda
Lagori
Spinning Tops
Flying Kites
Cycle Tyre Racing
Milking Cows
Riding Bullock Carts
Making Flower Garlands
Rangoli Designs
Elementary Farming Techniques
Pottery
Indoor Games such as Chess, Carrom Board, Kavade Snake & Ladder, Snooker, Huli-Mane aata along with outdoor games Cricket, volleyball, basketball are available for those who wish to play.
Parting note.
The idea of this blog is to help you find the best budget Resorts in Bangalore with great amenities. Also to bring to light the hazardous effects of using your phone and increasing your screen time. There are apps where users don't even have to scroll, it does that for them from the moment they open the application. Which is time consuming as well as dangerous as it is impossible to keep track of the time while we are fed the content we didn't even search for.
Studies show that use of social media often leads to depression and anxiety in millenials because we always try to compare our lives with that of our friends unbeknownst that their social media avatars are completely different from their real lives.
For example, the first thing you do in the morning is check your phone like we all do, it is a generational issue, even before brushing your teeth or relieving yourself. You see your colleague has flown somewhere but all you see is the plane's wing and a sunrise in the horizon with a blanket of clouds underneath. Your mood is instantly affected the first thing in the morning, and while doing the daily chores you check your phone incessantly to figure out what they are up with and where they are travelling to.
You take your crankiness to work only to be distracted by your phone all the time, wondering where they have been and why your life is still stuck at the 09 to 05 routine and colleagues get to have fun all the time (without you) and not you. Until hours later, your boss asks your restive self in a meeting to put the phone down and pay attention then goes on to address the room by saying that your colleague had to be home due a family emergency – possible a death and he may not be accessible for a few days.
There you were, imagining him in Bali or Belgium with a beer in his hand and his woman by his side, all the possible scenarios of how cool your colleague's life is while being distracted by your phone in the meeting and giving your boss an excuse to shame you and ask you to wait after the meeting. There are too many lessons in that story. I will leave that to you to pluck them on your own.
If you like learning new things every day along with information on some untouched and unheard places near Bangalore, please consider subscribing to our blogs by entering your email address and name.