Resorts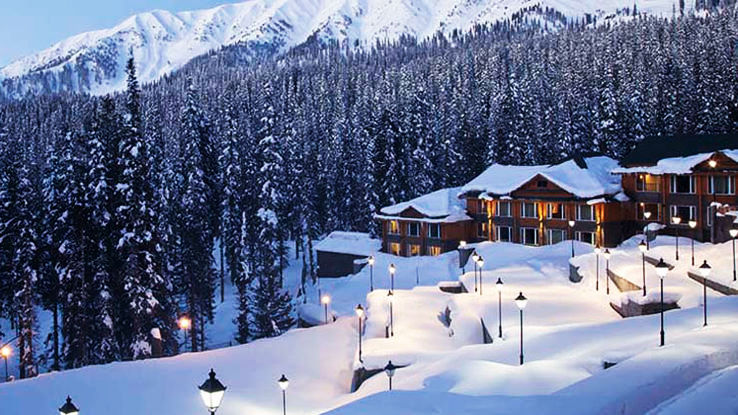 Five Snowfall places in india you must visit.
We are a country of explorers. We are over the top curious and always ready to venture in the unknown – sometimes even alone. Most of us live in cities that don't get colder during winters. So we plan our lives and holidays around cold places. When it's summer, we either plan to travel to the best cold places during winter, or we choose the nearest hill station with the kids to escape the summer heat but we have to be somewhere we can shiver with slight hypothermia.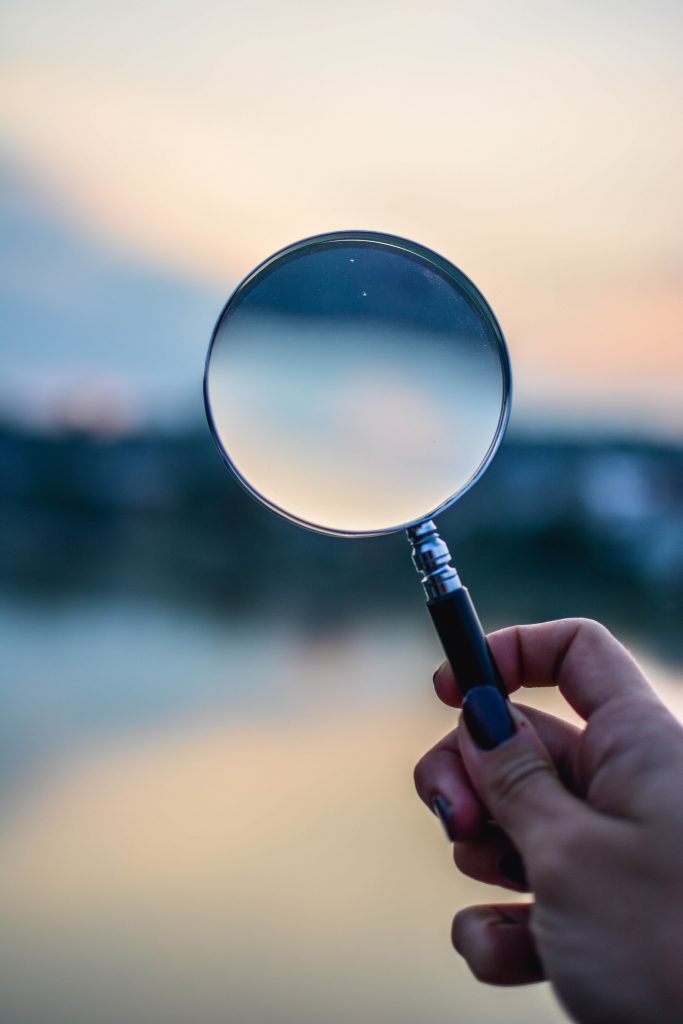 We love travelling to cold places because winter is our favourite season. Most often we find ourselves saying, 'it was so cold last night that I didn't step out of my house, I bet it will get even colder and I should start taking out my winter clothes.' Admit it or not, winter brings out the funny side of even the most serious people we know, along with a lot of fun outdoor and indoor activities that it brings. The neighbourhood uncle who was always a strict dad to your friend, now wears a monkey cap and a Gamcha(scarf) and keep rubbing his palms while on a night walk.
Almost everyone in our families look, appear, or sound skittish during winter – at least tries to be. A part of you always wishes that when you turn the faucet in the shower, there should be a sudden sprinkle of cold water on your bare chest as a surprise element so you can shout in shock and make everyone laugh, so you can feel the thrill of the season and the excitement it brings to you as a man or a woman, doesn't matter your age, lineage.
Metal objects become devilishly cold during winters. Every time you touch a metal object without a forethought, you are thrown off balance as if possessed by a sprightly little ghost. When your tongue gets stuck to a glass while drinking water, when you can't go on an evening stroll without a sweater, realise that the winter is finally upon us and get hold of the winter wardrobe. Besides festival sweets and offerings, winter as a season is the most celebrated time of the year. There are winter sales all around cities, the streets are wreathed in jumpy lights, online shopping services run tons of schemes in order to attract customers and everybody is in high spirits.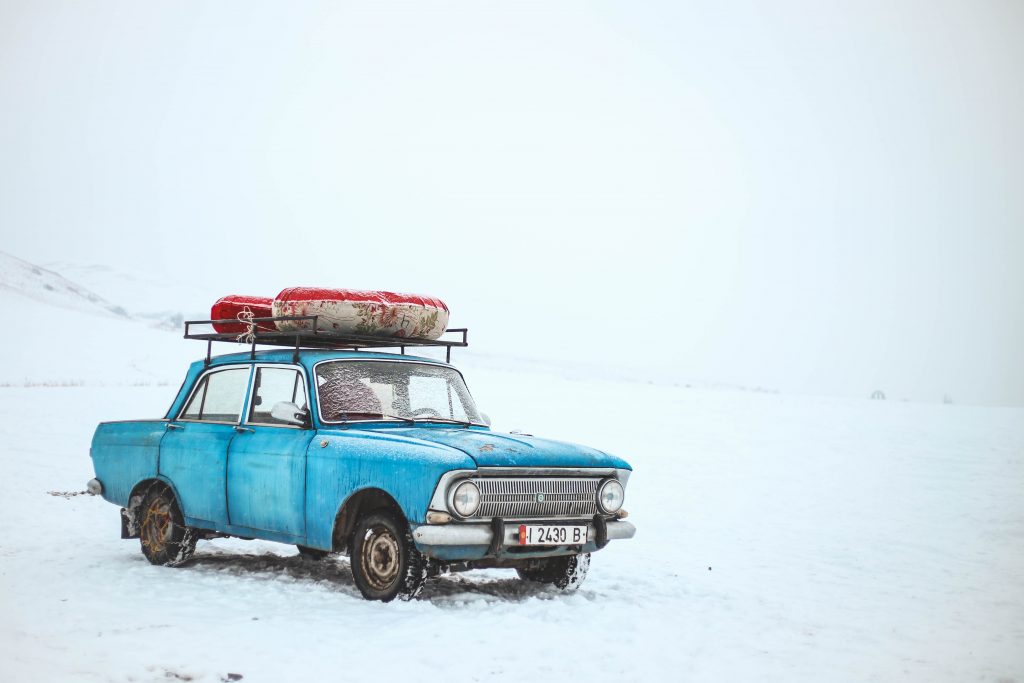 No matter how old we are, what we do, we always find excuses to travel to chilly regions specially during winter holidays to make it even more fun. Places that experience heavy snowfall are the most sought-after places during winter, specially with kids around. Who am I kidding, even adults find their inner child at the sight of snow!
Let's look at some of the best snow-covered places in India for the year 2020.
Gulmarg – Jammu & Kashmir: For those with wanderlust.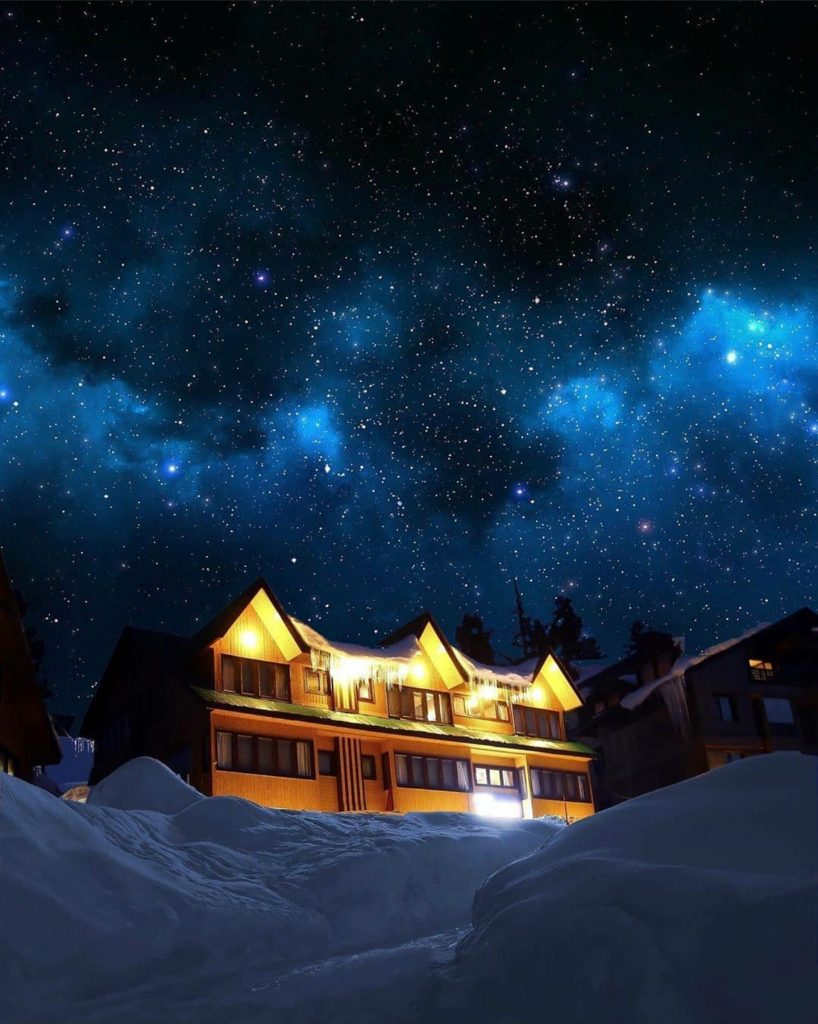 Average temperature during winter: 10 degrees.
How to reach there:
Flight to Srinagar.
Get on a bus/car ride to Tangmarg Road, a local bus stop for vehicles to Gulmarg.
Then, a 51 km bus or a jeep ride to Gulmarg which takes approximately one and a half hours.
Cheapest flight: 4,000 - 8,000/- (depending on where you are travelling from)
Travel time:
Between 12 - 14 hours.
Gulmarg means meadow of flowers which is exactly what the snowy town of Par Pinjal range is. It was found by a Kashmiri Ruler Yusuf Shah Chek in 16th century and later brought to attention by the British who liked to spend summer holidays here. It soon became India's most popular skiing and tobogganing destination for enthusiasts of the sports. It is also popular among families and newly married couples to spend quality time with their significant other.
Take a walk of the place and dip yourself in the Kashmiri cuisine. Don't forget to look for noon tea. It is a pink coloured Kashmiri chai with salt in it. I realise it sounds a bit out of the place but you will fall in love with the tea from the first sip and would definitely inquire how it's made. The place is delighted with Kashmiri cuisine.
Kashmiri food is purely for prefer non-vegetarian food. Some must tries here:
Rogan Josh (Lamb gravy)
Dum aloo and Chaman
Kashmiri Mooji Gaad (made of fish)
Aab Gosht (made of mutton)
Lyodur Tschaman (Made of cottage cheese)
Top restaurants and food stalls in Gulmarg.
Pine View Restaurant – 2.6 kms
Cloves Restaurant – 1.1 kms
Highlands Park – 1.4 kms
Daawat Restaurant and Fast food – 7.7 kms
Bakshi Restaurant – 2.1 kms
With everything Kashmir has been through politically, Gulmarg still carries its tradition of welcoming travellers from around the world with both arms. It truly does represent the spirit of higher power in its truest forms. Don't forget to hop on the Gondola ride. Who am I kidding, that is the first thing you will do after reaching Gulmarg.
Things to do in Gulmarg:
Visit the shrine of Baba Reshi

A 500 year old shrine built in the year 1480 on Mughal and Persian architecture combined, believed to have been a praying place for devotees seeking blessing to have children.

Apharwat Peak

Considered as a practising ground for skiing enthusiasts both beginner as well as expert level skiers because it is covered with snow for most of the year. The summit sits at 4390 metres providing enough view of the great blue sky while bringing the clouds at your feet. Please note that if you take a Gondola, it will drop at Kangdoori Mountain not Apharwat Lake. It is still a trek of five kilometers from three on.

Visit the Maharani Temple

A temple dedicated to Lord Shiva was built in 1915 by the erstwhile Maharaja's wife Maharani Mohini Bai Sisodhia who used to visit him in his palace in Gulmarg.
Dhanaulti – Uttarakhand: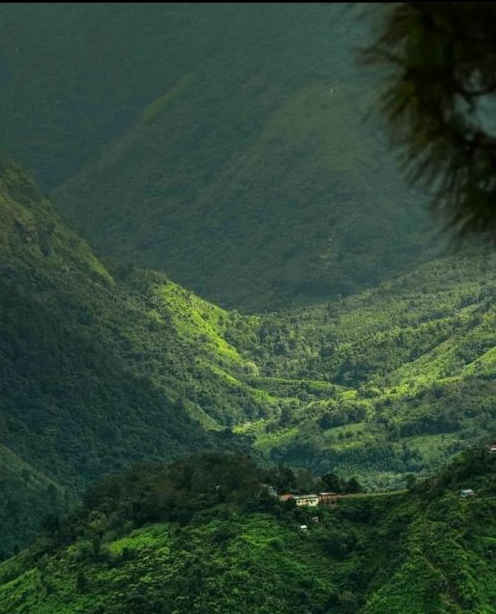 Average temperature during winter: 15 degrees.
How to reach there:
Flight to Dehradun.
By train: Doon Express, Mussoorie Express, Sangam Express, Dehradun shatabdi
Alternatively, you can get on a bus and cover 32 kms distance to Dhanaulti.
Cheapest flight: 4,500 - 7,000.
Travel time: 10 hours if you are travelling from Delhi and two hours from Dehradun.
Located on the Mussoorie-Chamba Road, Dhanaulti is one of the most interesting snow-laden places in the Uttarakhand. It is untouched, unexplored and not that known to travellers. Since there are many tourist locations around, people actually don't prefer seeing the same thing repeatedly and give this tiny site a pass, that is what makes Dhanaulti more interesting because of how peaceful it gets here.
Enthusiastic travellers and trekkers who wish to take a step back, away from the crowded places prefer coming here to take shelter amid the thick tower of trees and rich green meadows. This is one of the best places to visit during winter, especially in December and January when it experiences snowfall.
Places to visit in Dhanaulti:
Eco Park
The Thangdhar Camp
Potato Farm
Apple Orchard Resort
Dashavatar Temple
Due to the less known characteristics of the place, there aren't much options available in the vicinity. However, hotels, home stays and hostels have their own kitchen and restaurants that serve food.
Tawang – Arunachal Pradesh: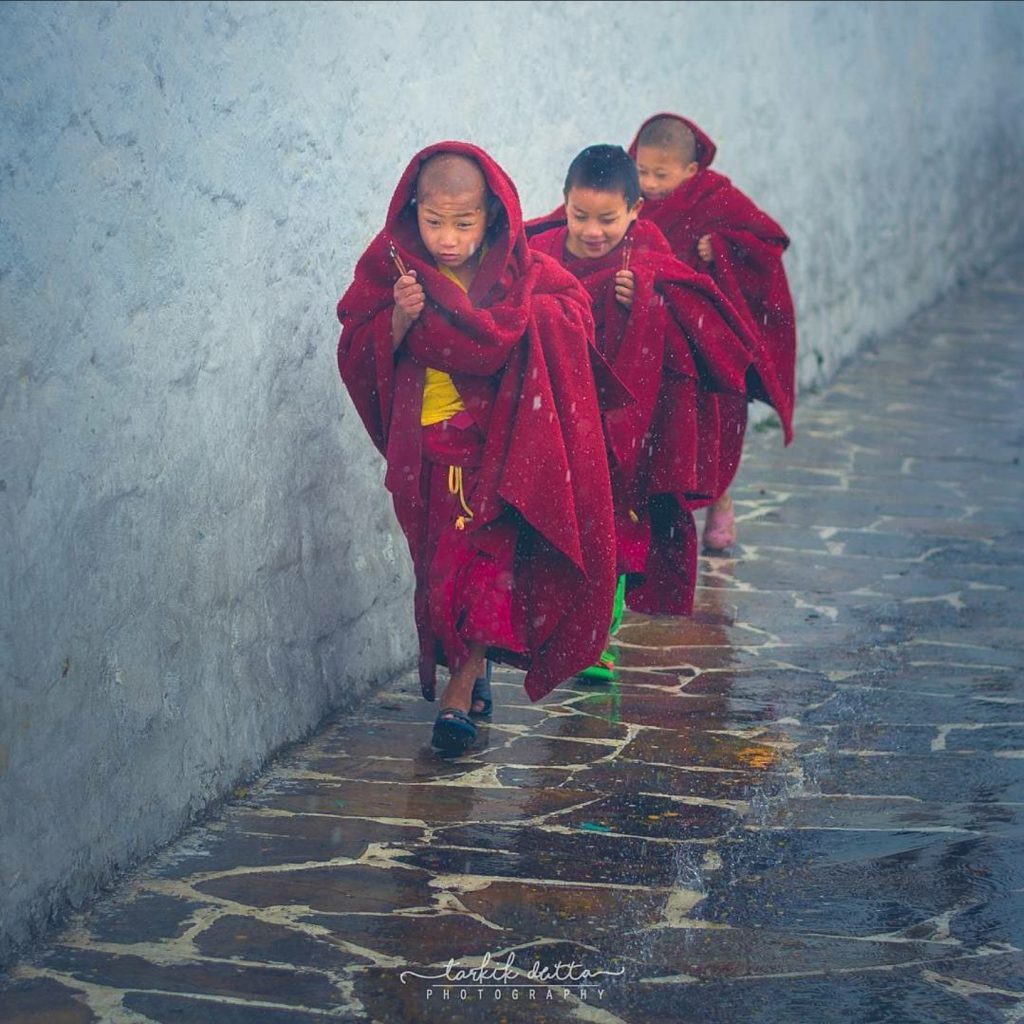 Average temperature: 10 degrees.
How to reach there:
Take a flight to the closest airport, Guwahati in Arunachal Pradesh.
Get on a bus to reach Tawang which is 497 kms away.
By train: Train from Guwahati or Naharlagun railway station.
Cheapest flight: 4,500 - 6,500/-
Travel time: 24 hours to reach Tawang.

The land of Monpas, a nomadic tribe living in the town which has been a contribution of two names, Ta which means horse and Wang means Chosen after the most believed legend. It is believed that in the pursuit of a place to build a Monastery, Mera Lama Lodre Gyatso meditated to reach so to show him the perfect site. And, as he opened his eyes, he found out that horse was nowhere in sight. The pursuit of horse now became a search for his lost horse.
After a relentless search, as he reached the top of a hill called Tana Mandekhang, he saw his horse standing on the same ground which had a palace of the king Kala Wangpo. Believing it to be a sacred place and the sign from the almighty, he laid the foundation stone of the monastery which was eventually finished in the year 1681. It is now the largest monastery in India and second largest in Asia.
Tawang landscape is right out of the postcards we use to see as kids. This picture-perfect town is not only not only known for its monastery but the breathtaking mountains and divine energy it imbues in travellers. It is snowed in for most part of the year.
Places to visit in Tawang
Tawang Monastery
Sela pass
Madhuri lake aka Sungester lake
Nuranang falls
Tatsang Gompa
The Yak farm
War memorial
Where to eat in Tawang.
Dharma coffee house and library – 1.7 kms
Dragon Restaurant – 2.1 kms
Orange Restaurant – 0.1 kms
Donrub Home stay and restaurants – 1.4 kms
Manali: Rohtang pass – Leh-Manali Highway.
Average temperature: 13 degrees.
How to get there:
Take a direct flight to Kullu which is slightly expensive or take a bus from Delhi to Bhuntar.
Catch a state-run bus from Bhuntar to reach Kullu. Then to Rohtang pass.
Alternatively, you can book a private vehicle.
Cheapest flight: 6,000 - 11,00
Bus fare to Bhuntar: Upwards of Rs. 600/- 
Travel time: 24 hours.

Have you ever gifted someone or seen a glass ball with couple inside it where the two people rotate and the snow falls over them? It is exactly how Manali looks and feels during winter each year. The time between December and February is a typical snow globe month which makes it an ideal holiday destination for couples and family with children.
When the blanket of snow covers the mountains and the pagoda style houses giving just a hint of sunlight, it feels as if Mother Nature has built herself a blanket Fort. Besides being the most romantic place in India, Manali also hosts plenty of adventure sports to tickle the enthusiasm in you.
Things to do in Manali
Hidimba Devi Temple
Rohtang La
Manikaran
Solang Valley
Paragliding in Khajjar
Jogini Waterfalls
Visit to Rohtang pass maybe a challenge because it is closed for most part of winter starting November. It is recommended to check the status with a local body before starting for Rohtang.
However, Solang Valley is a place for nature enthusiasts and those looking for a fun time in the snow. You'd find yourself taking one too many pictures of this idyllic site.
Places to eat in Manali
The Corner House Restaurant and Bar – 500 metres
Casa Bella Vista – 1.8 kms
Renaissance Manali – 2.8 kms
Local sweet shops for authentic local sweets.
Fat plate – 5.0 kms
Manali Khana Khazana – 1.6 kms
Tenzin Dhaba – 1.9 kms
Hytribe Cafe – 2.0 kms
Rocky's Cafe – 3.1 kms
Dalhousie – Himachal Pradesh: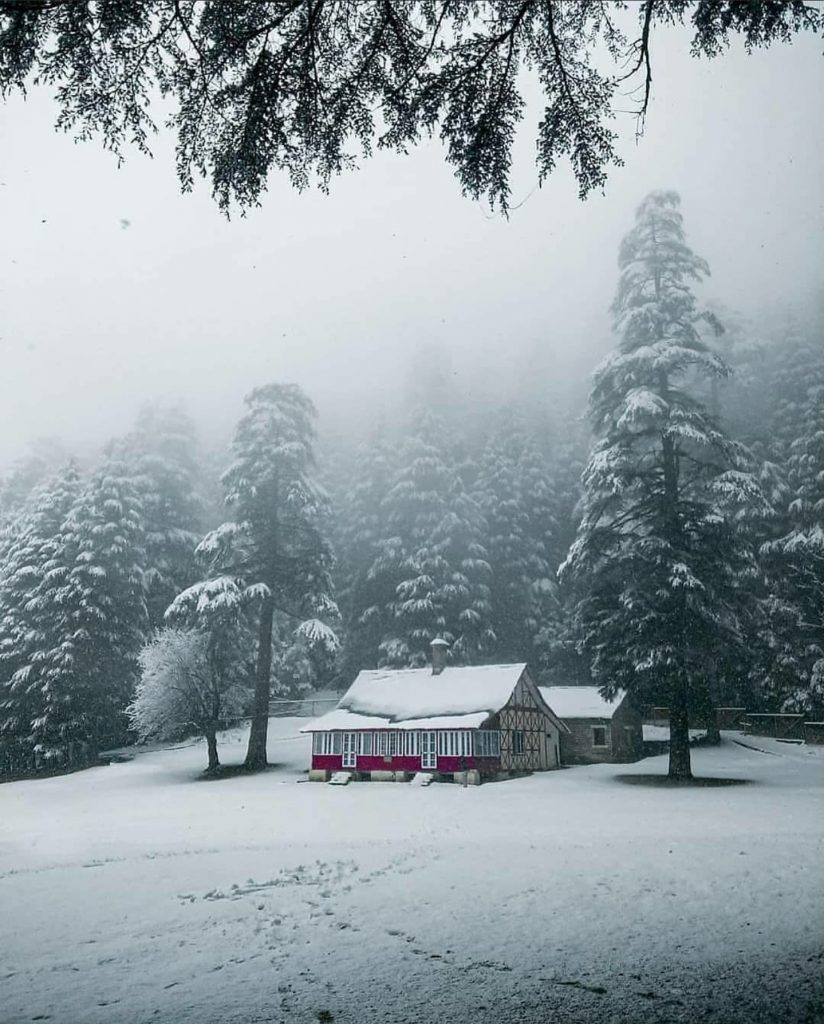 Average temperature: 8 degrees.
How to travel there:
Dalhousie doesn't have an airport.
The nearest airport is Kangra which is 13 kms away from the town. You can take a taxi, bus, or a private cab.
By train: Train to Pathankot then a bus or a taxi ride of 80 kms to reach Dalhousie.
Cheapest flight: 3,500 - 6,000 to reach Kangra.
Travel time: 8 hours.

Random fact: Do you know people take pictures of a solo mountains, landscapes and alpine rivers running through the foothills but as soon as it starts snowing, they have to jump in the frame to take a picture with the white mountains as backdrops. Named after the Viceroy of India Lord Dalhousie who was also its founder in the year 1854, this chirpy little town sits between five hills, Bathalagh, Potreyn, Terah, Bakrota and Bhangora. Dalhousie is one of the most visited and popular hill towns in India. It enthralls you with its dense flora and fauna throughout the winter but the hill station only becomes more pleasant in winter. You will want to click pictures in every corner of this town because of its natural aesthetics, which only accentuates with snowfall.
It is one of the first choices when it comes to visiting Hill stations with your significant other. It is perfect for solo travellers, wayfarers, and backpackers who are looking for a slightly laid back getaway in the arms of nature. But, as laid back as the place is, not exploring it would be unwise. Take a walking tour on garam sadak and try the local cuisine in one of the markets. Go trekking in the woods of Kalatop through the piquant pine and oak trees to breath the fresh air around you. Strike a conversation with the locals. They are some of the most friendly people you will encounter in your life.
Places to visit in Dalhousie:
Khajjiar
Ganji Pahadi
Satdhara falls
Panchpula waterfalls
Mall Road
Sach Pass
Chamera Dam
Dainkund Peak
St. John's Church
Where to eat in Dalhousie
Himachali Kitchen – 1.9 kms
Bon Apetit bakes fries Grills – 700 metres
Magic Tree Cafe – 4.7 kms
Mohan Palace – 1.1 kms
These are some of the best tourist destinations in India to visit during winter which are also solo traveller friendly. If you are someone who likes to relax in the lap of mother nature, appreciating and soaking it's beauty in the form of sunlight, mountains, snowfalls, trees, and most importantly like to see different culuture closely, then these places will add to your good personality.
Other notable cold regions that you might like:
Kasol

Backpacker's paradise, known for its Israeli food and difficult treks like Kheerganga and Tosh.

Dharamshala

Dalai Lama's resident. Don't miss Mcleod Ganj and the ever so gorgeous cricket stadium.

Rishikesh

A hip little town famous for Ganga Aarti, cafes and adventure activities such as bungee jumping, river rafting, cliff jumping.

Shimla

A go-to travel destination for Delhites. The place is super busy on weekends due to its close proximity to Delhi. People often come here to chill on weekends from neighbouring cities.

Nainital

A perfect holiday destination for honeymooners, sitting at foothills of Kumaon ranges perfectly framed by the river Naini. Makes for a great place for adventure seekers as well.

Ranikhet

Come here to offer prayers at the Jhula Devi Temple. Snowfall is not very often here.

Mukteshwar

An unexplored village situated at an elevation of 2171 metres. Perfect to reach the harmony of mind, body, and soul.

Hemkund Sahi Gurudwara

A Sikh Gurudwara dedicated to Guru Gobind Sahib will have you transfixed with immensely beautiful collection of mountainside sceneries from the word go.
Although the tourism industry is still recovering from the loss during the Lockdown, travellers have started backpacking. Families have begun planning their trips, hostels, home stays, hotels, and other accommodation facilities are running offers on stays along with travel websites, airlines, and bus services. It goes without saying that all of this taking place keeping the best foot forward with Covid-19 guidelines laid out by state and central governments.
It is necessary to check the state government policy on incoming travellers especially when your state/city has high number of active cases. There are chances that you still have to quarantine yourself for a couple days if not 14 days. All said and done, refrain from travelling without the necessary precautions such as masks, gloves, safety suit, and hand sanitizers.