Camping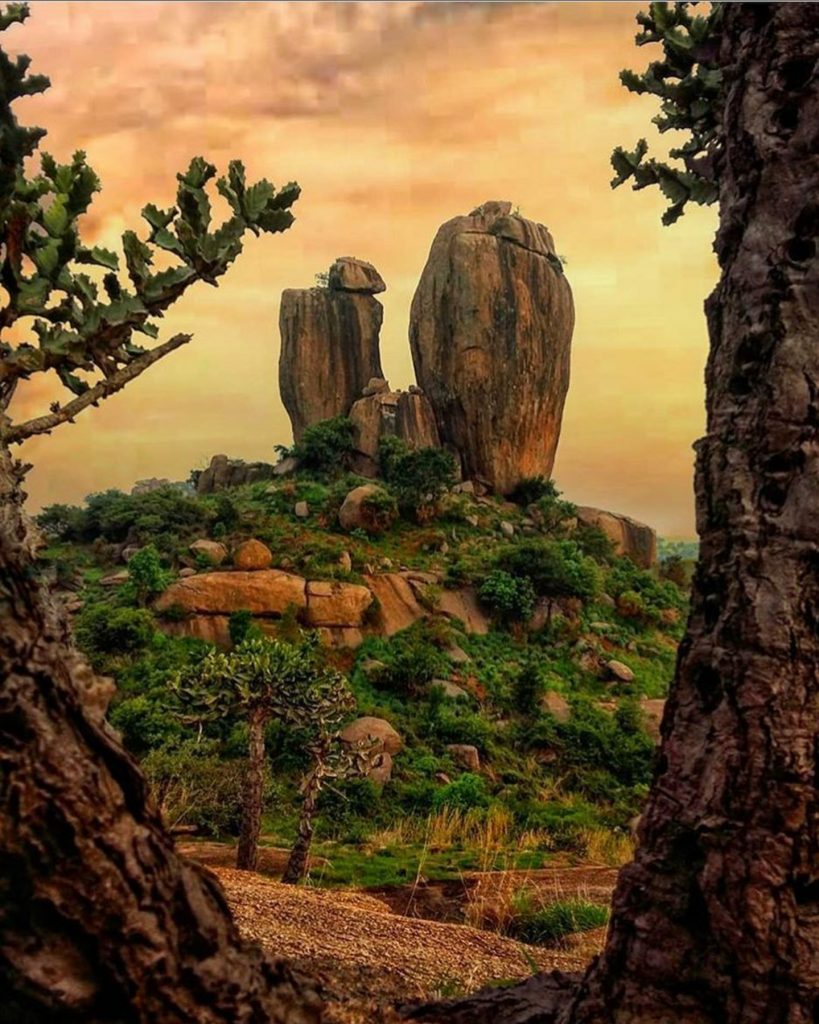 Top camping sites around Bangalore to tame the Travel bug in you.
Besides the mundane life that we live inside our house as we speak, we need to come to terms with the idea of the outside world again. To keep reminding ourselves that the world outside is slowly coming back to life. If anything, it's become better. Let me go out on a limb and call a spade a spade. The places are far cleaner than they were before the lockdown. Some restaurant staff are more welcoming and there is a slight change in their mannerisms and approach. It took us a pandemic to realise that we deserve cleaner, well-sanitised places. Before that, anything above normal would mean the services are impeccable.
I remember before the lockdown, somewhere in the month of February when I ordered food, it arrived with a small sachet of hand sanitizer which I was thrown off-guard over. I thought it was great customer service. It didn't strike then that the restaurant had started following the protocols even before they were made necessary, as a cautionary measure not because they took hygiene seriously on normal days.
Go out, if you must but wear a mask and follow the social distancing guidelines. Follow what the Doctors or experts say not any WhatsApp forward or a video by some motivational speaker. If you have been meaning to climb a ridge and catch the sunrise, get some fresh air and take pictures for a long time but havent had the courage to step out because you had your own reasons and boundaries set against the current situation. I am happy to list down some of the camping/trekking sites around Bangalore if you are looking for a reason to celebrate small victories.
Camping sites within 100 kms:
| | |
| --- | --- |
| Location | Distance |
| Ramanagara | 47 kms |
| Makalidurga Hills | 57 kms |
| Bananthimari Hills | 65 kms |
| Antargange | 68 kms |
| Devarayanadurga Hills | 71 kms |
| Bheemeshwari | 100 kms |
Ramanagara: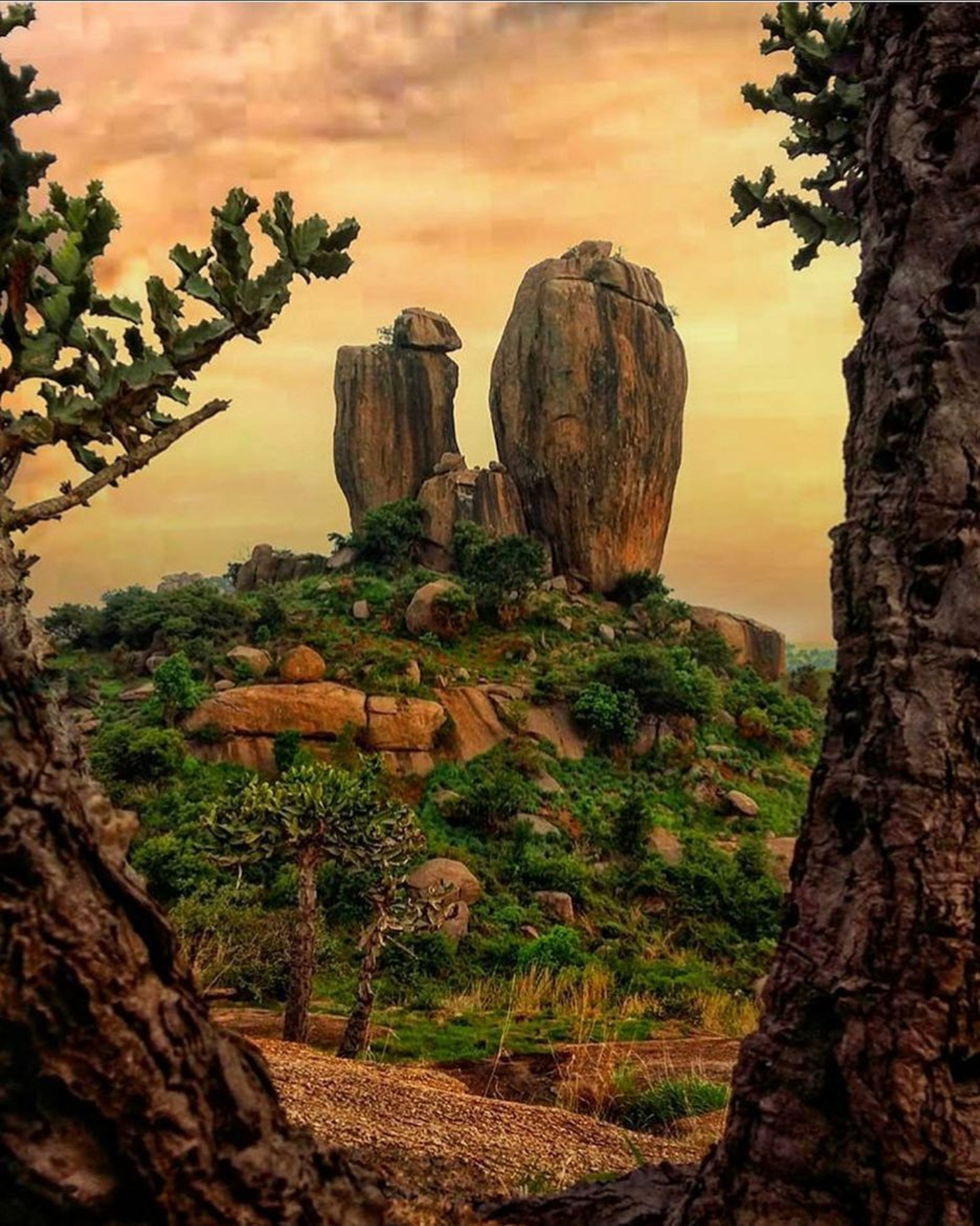 It doesn't matter which city or state you are from, you will remember the name Ramanagar if you are not a movie fan.
Does it ring a bell? Hint: Bonfire. No?
Okay, Ramanagara is a quietly placed in the serene locality on Bangalore – Mysore highway, often touted to be the focal point for rock climbing and overnight camping. It is also known for its contribution to one of the Greatest hindi Cinema ever made, Sholay because it was filmed here. Sholay Hills, one of the most popular hills in the area is named after the movie.

It's an easy weekend getaway away from the city. Families love it here. If you wish to come here with your friends or colleagues, make sure to stay overnight and experience the rocky mountains under the stars while trekking your way to the next campsite. It is an experience worth having.
Makalidurga Hills: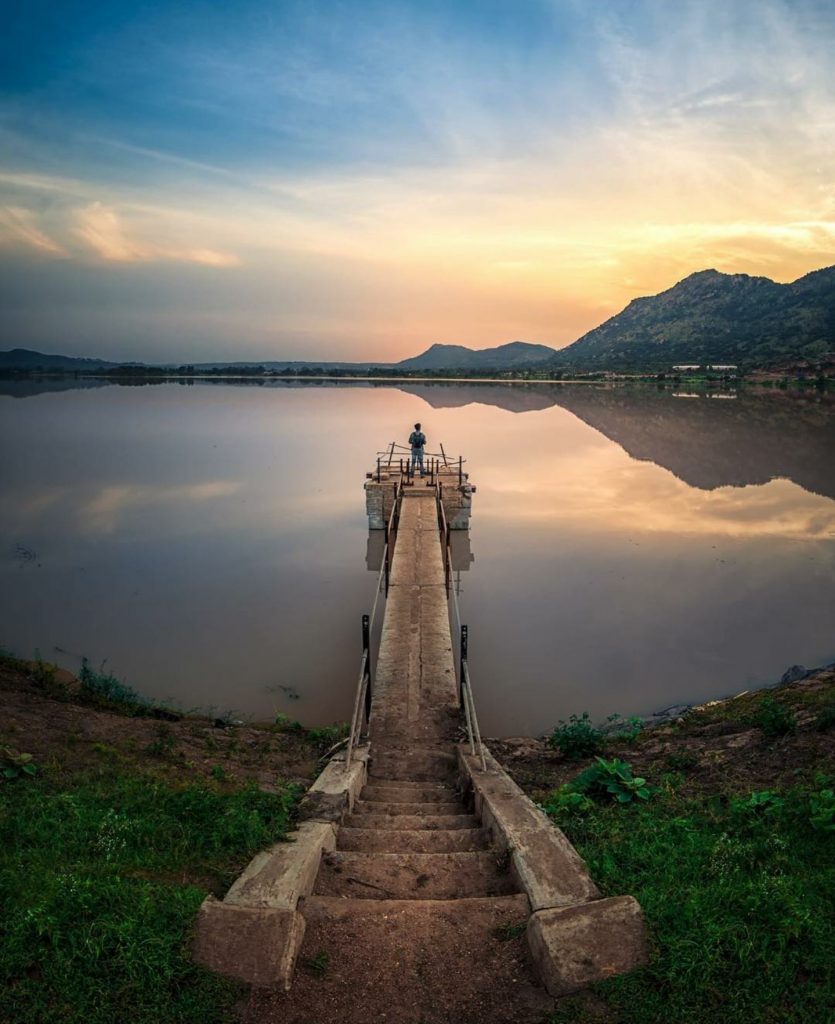 Located near Makalidurga railway station, this trekking point will make you grateful that the sight of mountains and streams are not taxable. When the wind travels from the mountaintop, while you are dashing your way through the gallery of shrubs over the stone rivers, and reach the top of the mountain, you realise why all the metaphors about being successful in life are compared to mountain climbing.

Once you reach the top, the view of the stream and the picturesque view of the landscapes are nothing short of a Van Gogh painting coming alive.
Bananthimari Hills: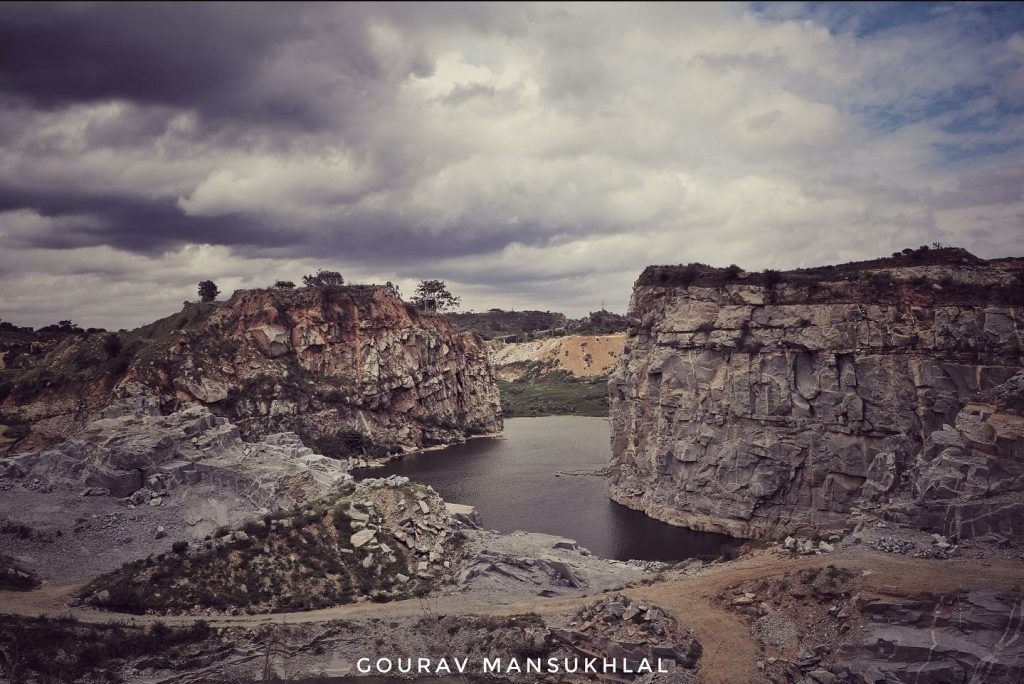 Popularly known as Karadibetta. About 65 kms away from Bangalore and 3 kms away from Kanakapura. Karadibetta is the name given to the place because the place is known for Bears. The streams can be witnessed during rains.

The valley is located between two villages, Konanadoddi and Kuthanahalli. The trek here is moderately easy and you can set up a camp once you have made it to the top of the hillock which stands at 2090 feet.
Antargange: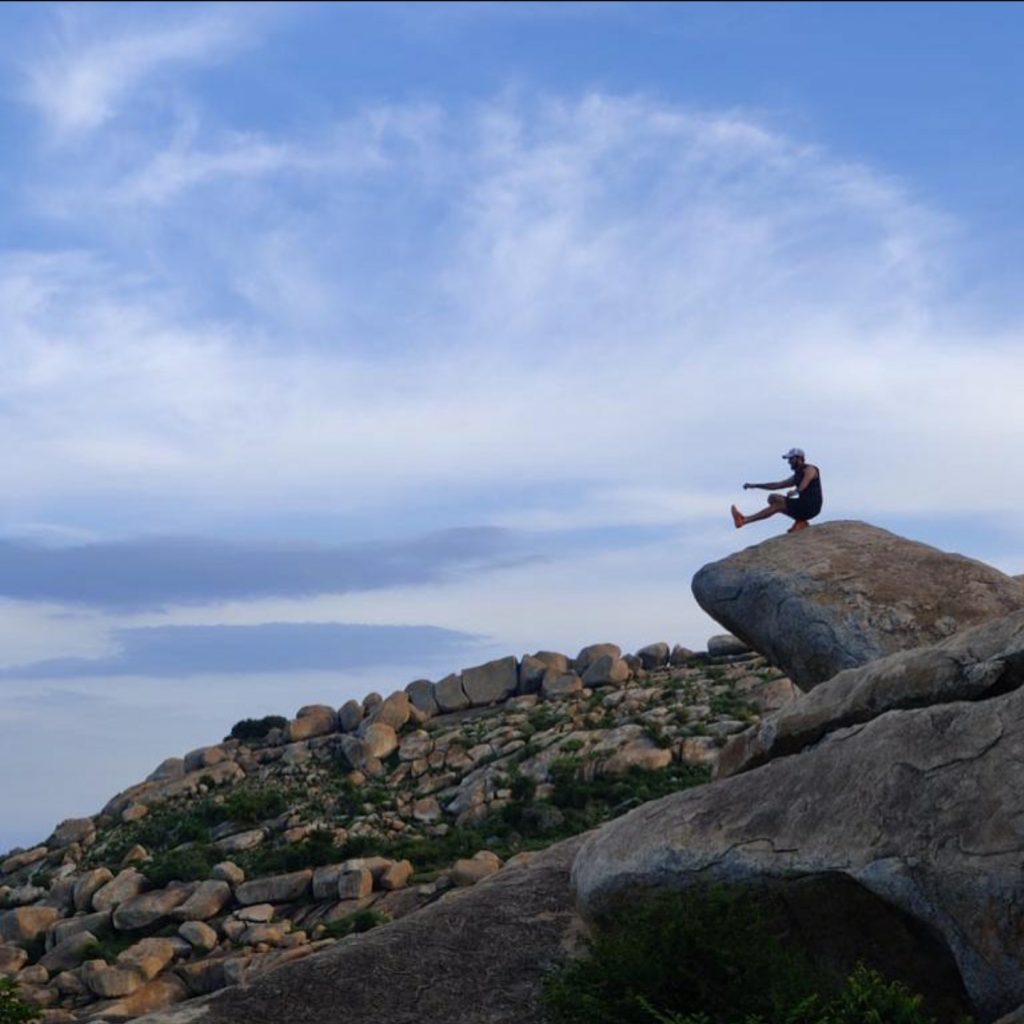 If you enjoy hiking, Antargange is a place for you. When nature is in a mood to create art, this is what it crafts. Antargange has the most picturesque surroundings that not only has a positive impact on you but it is one of those places that calls you back. You'd find yourself reminiscing over this beguiling beauty days after your visit.

This is the place people hike to click pictures of themselves as if they are hanging off a dangerous cliff using one hand but in reality they are only hanging off a 3 feet rock above the ground.

The place has a very Buckskin Gulch kind of vibe to it and makes for a great location to do photo shoots.The giant volcanic rocks are naturally placed close to each other giving it a cave like look. You will either have the place all for yourself or find yourself waiting to click a solo between the beautiful boulders.
Devarayanadurga Hills: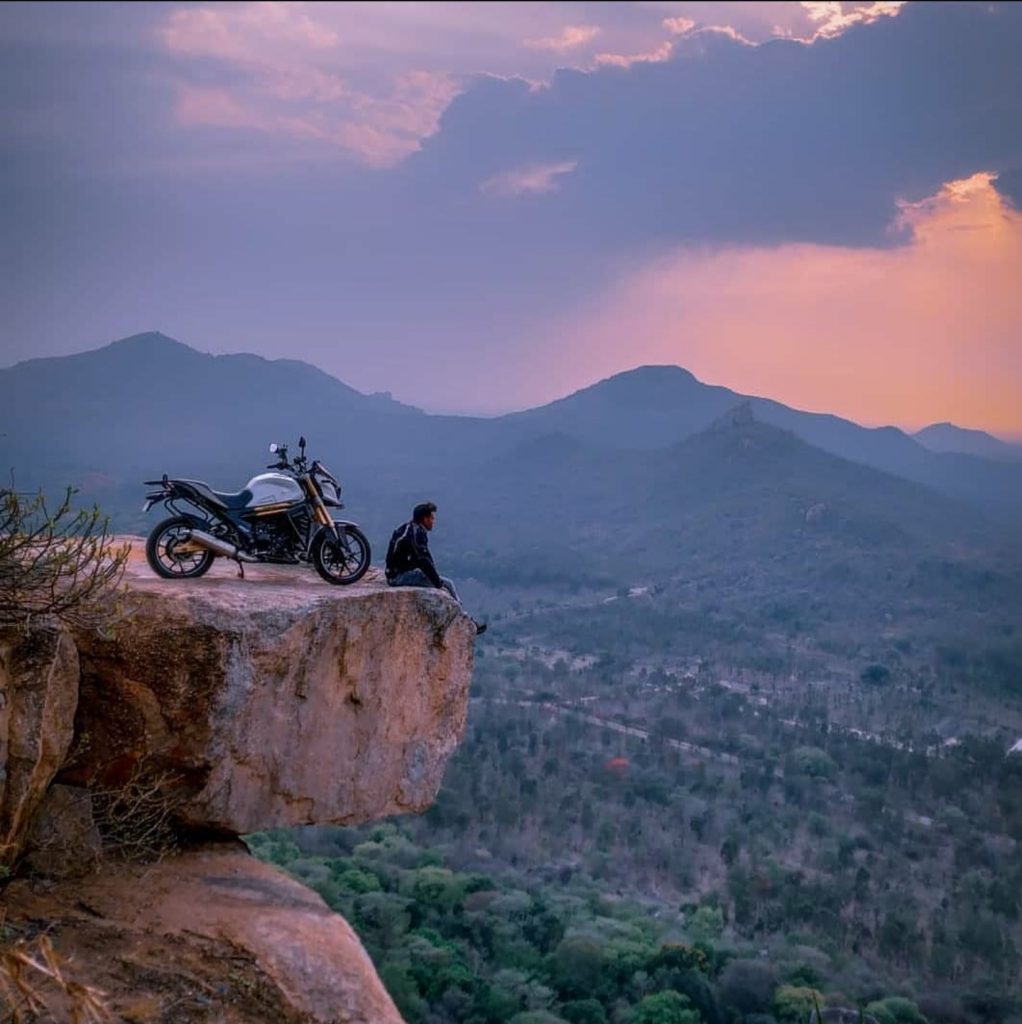 This scenic hill station, surrounded by rocky hills is very close to Tumkur and 4000 ft above the ground level. The weather is always pleasant, the roads are rocky, and friendly. It's most famous for its temples and Chilume Spring. Locals believe that Lord Rama's footprint can be seen near the spring.

The climb is moderately difficult but it is also possible to ride or drive but adventure junkies often hike to the sites. Once you reach the Yoga Lakshmi Temple, you have to climb further in order to reach the peak. Rental tents are easily available if you wish to spend the night looking at the stars. It can be reached easily with the help of KSRTC buses, cars, and other mode transports.
Bheemeshwari: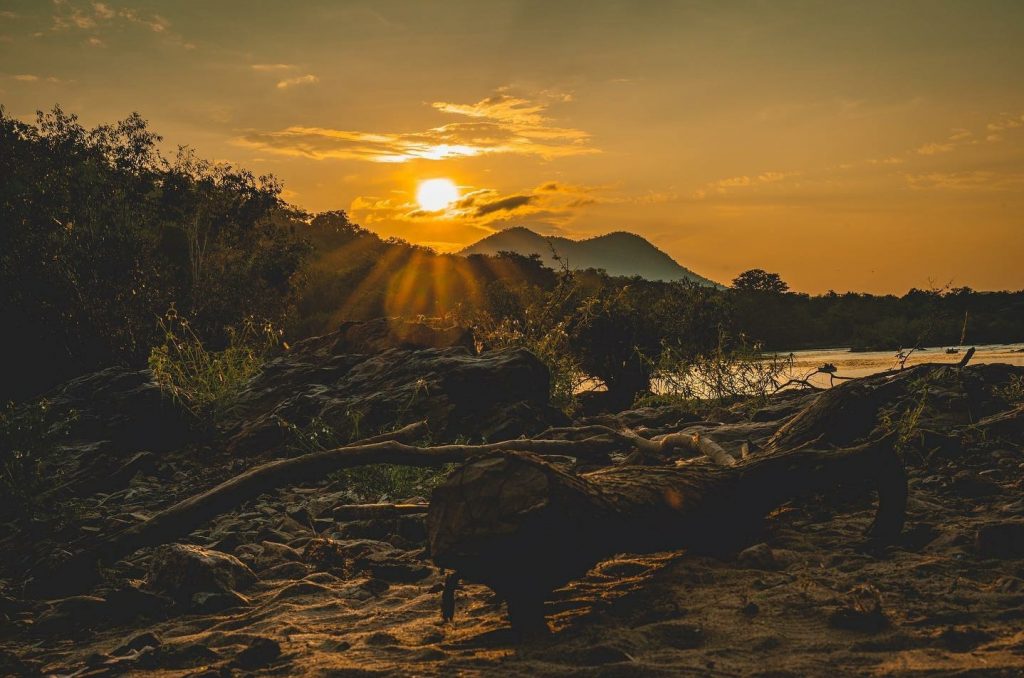 I will be honest. The place is actually 105 kms away from Bangalore and not 100. There are too many things to do in Bheemeshwari such as nature camps, trekking, exploring wildlife, or sighting the migratory/native avian population.

It is a perfect weekend bolt for freedom for anyone who is interested in wildlife and nature. It has everything you need to make your staycation an incredible experience. From singing birds to the Cauvery river (and the meeting of the two rivers, the Cauvery and Arkavathi), to fishing, and seeing wild animals.

There are fishing camps you can be a part of such as Galibore Fishing Camp. It is a Mecca for bird-watchers and wildlife photographers. You can sleep in the tents by the riverside and hear the sweet chirping of the birds alongside the river.
About The Gari Resort

If you are looking for an out and out camping experience, The Gari Resort is a place best suited for all your needs. Come here for some quiet me-time to being a part of adventure activities throughout the day. The day only gets better with added flood light games, followed by Bonfire around tents in the night. We take the Covid-19 guidelines seriously and follow the social distancing protocols. The place is safe and sanitised regularly.

It makes for a flawless weekend getaway with your family and friends, if you don't wish to spend most of your time behind the wheels. Camping season is almost here. So, slow down a moment and allow yourself to disconnect from the world outside. If there's one thing this year needs, it's for you to create wonderful memories with people you care.