Dayouting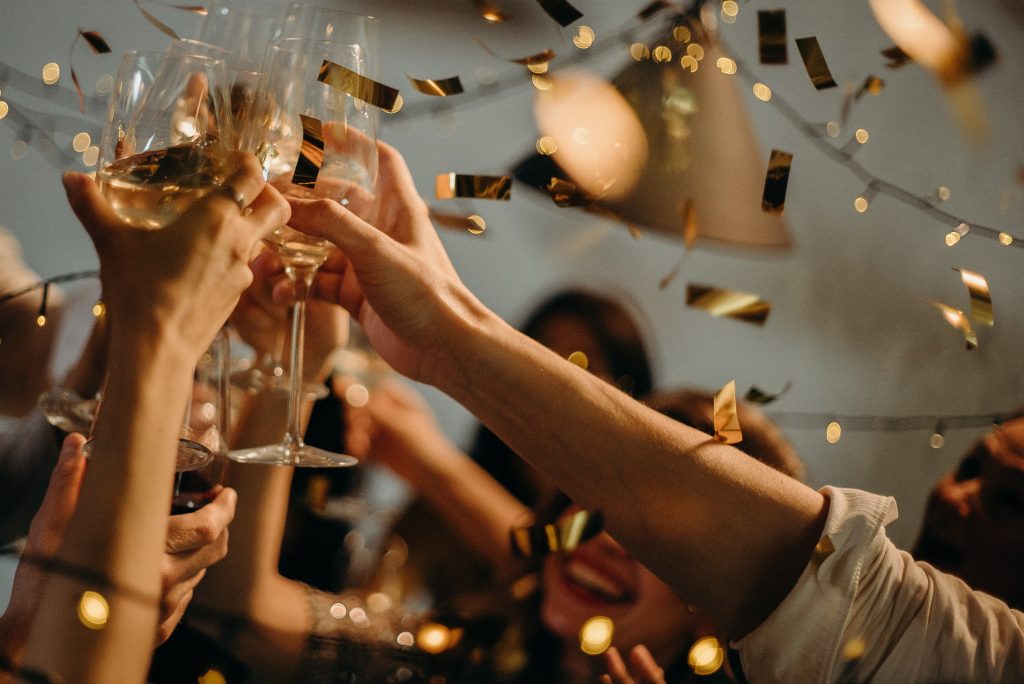 Top seven must visit Brewpubs in Bangalore.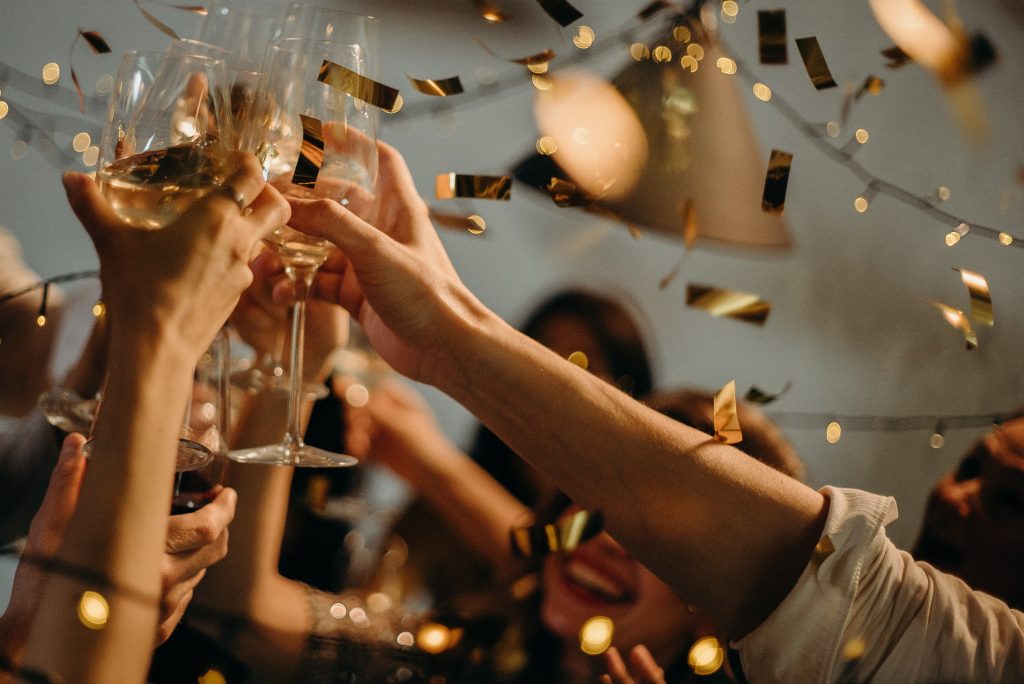 Revenge partying. A term that comes to my mind when I see or hear people swarming places on a weekday after the government lifted restrictions on hotels and pubs, allowing a certain capacity of people to gather. It clearly shows that our idea of fun hasn't changed during the lockdown. It may have come to a halt for a bit but we still dig cool hang out places in Bangalore and can't wait take a swig of that chilled brew.
So many of us missed going out, having fun with friends, meeting new people, conducting meetings over a brunch that we have started compensating for the time we lost on fun during the Pandemic. For what it's worth, the situation still hasn't changed or took a road to recovery. As a matter of fact it has only worsen but businesses can't stay closed for a long period of time. People can't be kept hunkered down in their apartments for a long time. The economy has to, at some point, take an upturn.
A recent report released by Practo says that people had been using their app to reach out for assistance with mental health during the lockdown. There was a 200% surge in tele-consultations for mental health out of which 62% of consultation was made by the age group 21-30, while the age group 31-40 comprised of 24%. It clearly shows that the pandemic caught the youth off-guard.
Our 20s are the transformative years. A time period where we are free to delve into various professions, honing our skills, and making plans to go abroad for higher education.
Most of us are:
Outgoing
Experimenting
Accumulating debts
Travel often
Take risks
Accept challenges
Choose our circle
Has a road map for the future.
The lockdown imposing pandemic caused any plans we had for the year, to reach an impasse. Because, at the end of it all, we all want see people happy around us. We all wish to see faces of our loved ones, reconnect with our parents in person who might be in a different city/state, and get over the losses the lockdown made us go through.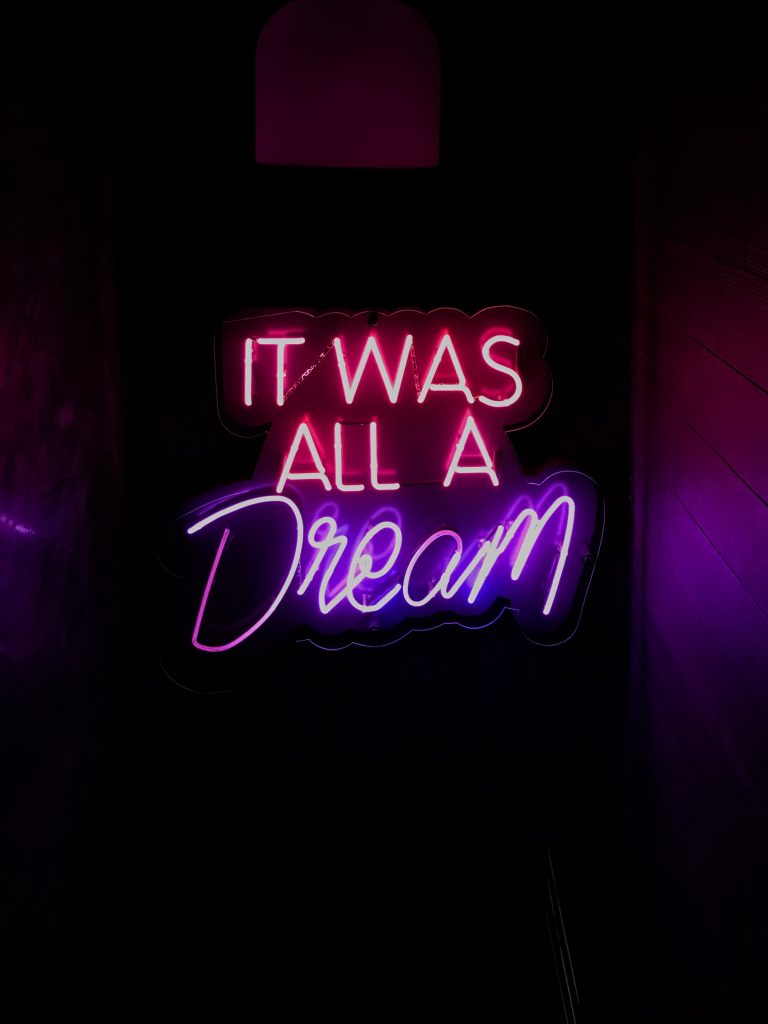 Therefore, as tone-deaf as it may sound, as long as Covid-19 guidelines are respected, step out for that drink you have been putting off and dreaming about for months. All the famous Brewpubs and bars are celebrating the Oktoberfest around the city from the first week of October and it is totally worth the risk.
You owe yourself a treat!
Having said that, go with what you feel is right for you. What suits you best. If stepping out is not recommended to you or if you fear contracting the virus, please follow your instincts and avoid it by all means. This blog does not promote revenge/binge drinking in anyway.
Top must visit Breweries in Bangalore:
Toit
Arbor Brewing company
Hoot
Bangalore Brew works
Big Pitcher
Windmills
The Biere Club
Toit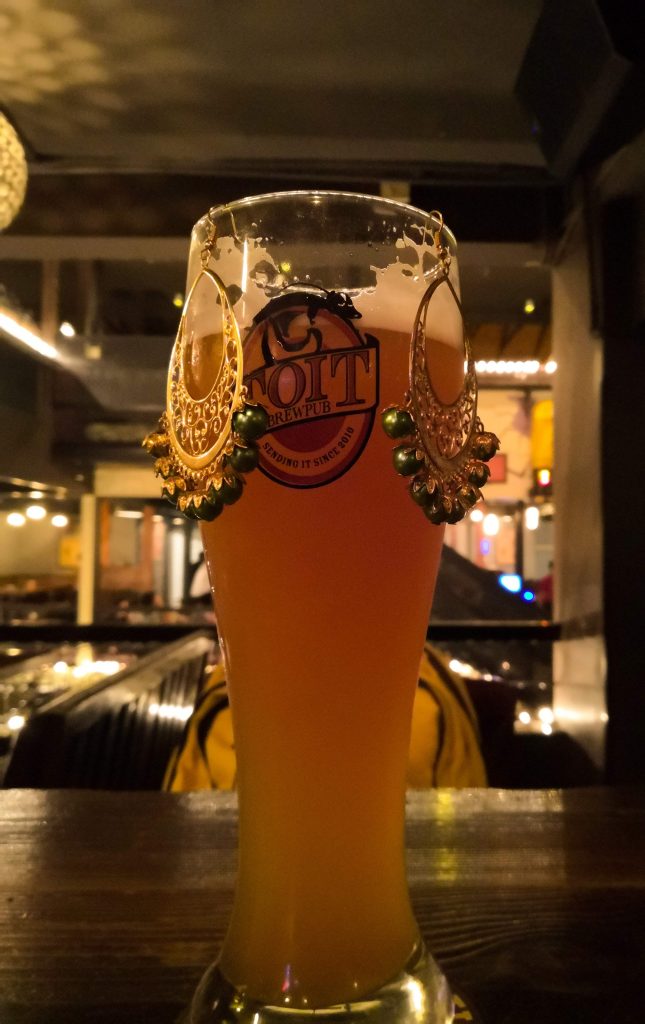 Toit, which means roof in French, is a place that holds true to its term. It definitely tops the list when it comes to going to the must visit breweries in Bangalore.
Toit is nestled at one of Bangalore's prime locations. It promotes community-dining to encourage networking between people from different backgrounds and age. It is a haven for brew lovers and often thronged with regulars who grace the place with their presence nearly every day. And I personally feel the place has a soul.
On an ideal weekend, you would have to wait at least 45 mins to an hour and a half for a table. You'd be surprised to find that people do indeed wait to taste the exquisitely dipped cheese Nachos and the barbecue styled, pillow-soft pizza bread doused in springy mozzarella coated with fresh seasoning to achieve soulful results.
The beer range covers lagers and ales both. Try the TinTin Toit along with the sides to kick-start your evening then move on to more prevalent flavours like the Stout and Red. Don't forget to inquire about the month special on tap. The staff here is cordial and will offer you samples before the order.
Check their OktoberFest menu here
Arbor Brewing Company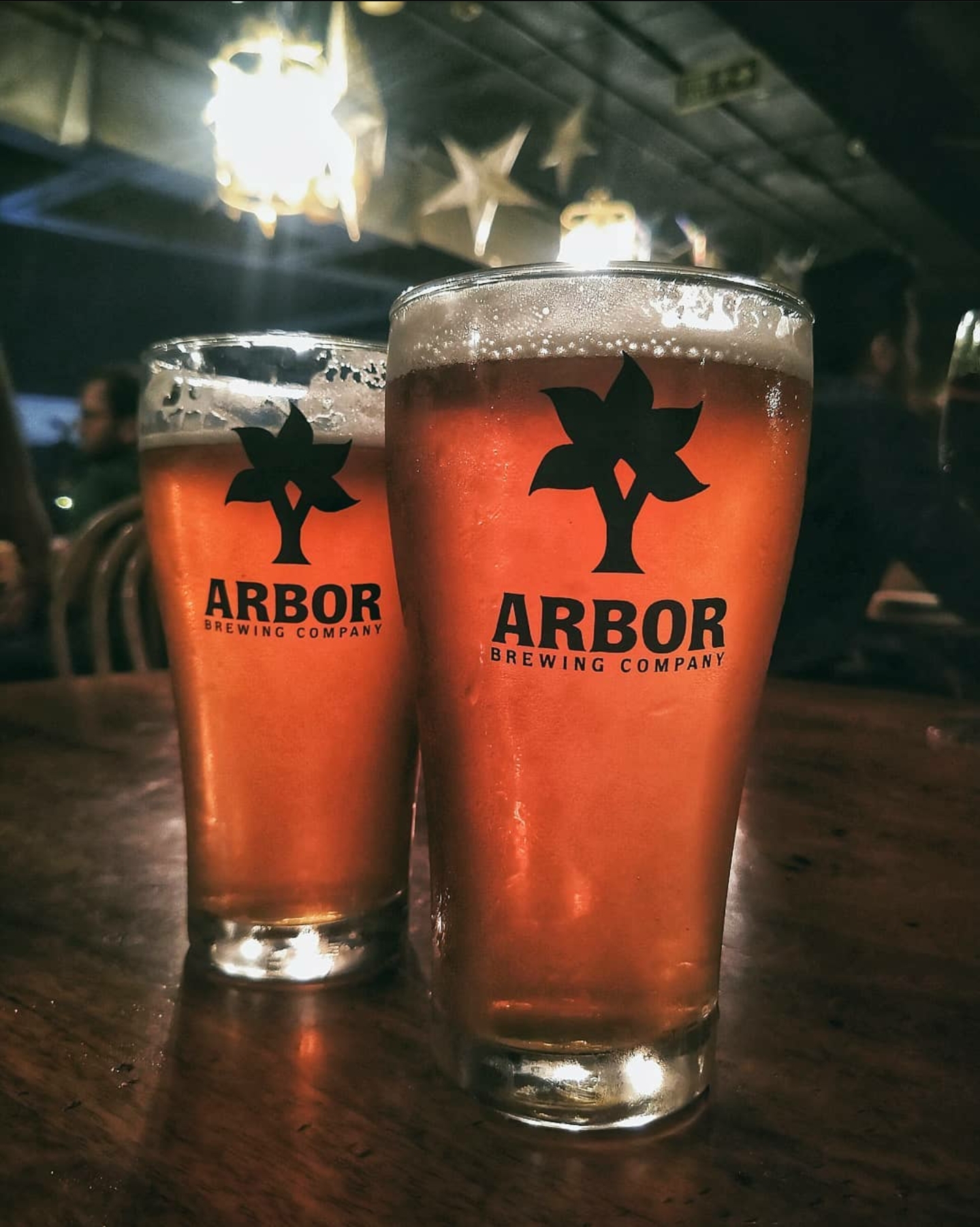 Arbor is one of the first Breweries in Bangalore to infuse fresh beer culture into the minds of the youth. With its inception in the year 2012, it has not only garnered attention of the corporate crowd but makes for a great party place with friends. The place gets its name from its parent company in Michigan, USA.
Its right opposite Garuda Mall and known for its music which only goes up on decibels as the night ages, and the vast menu of great side dishes that go with different flavours of beer. However, the place gets super busy during the weekends so don't be surprised if you bump into someone you know. If you manage to find a seat at the long table, you will be in the spot light for the rest of the evening and might end up exchanging cards with a few people.
It's a port in a storm for people who love loud music, mouth-watering food paired with a malty aroma of beer.
Do check ABC's special Oktoberfest menu by clicking here.
Hoot cafe and Brewery: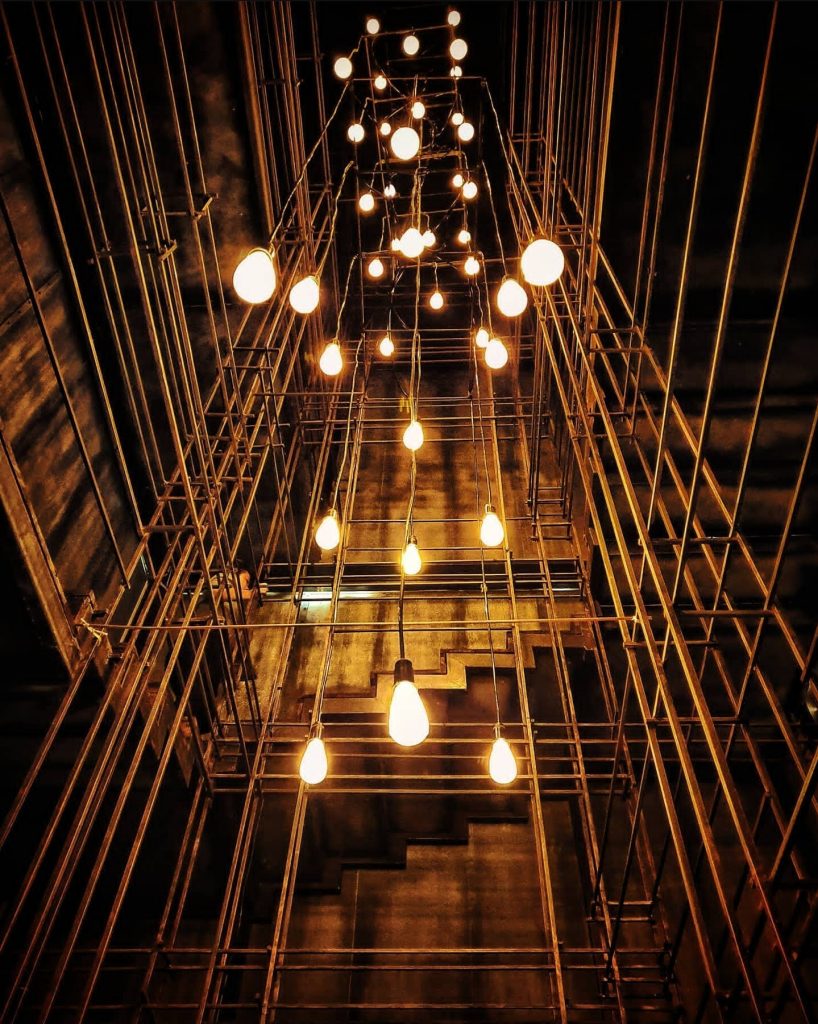 Hoot is spread over 15, 000 Square feet in Sarjapur Road. It's massive built offers a park-like setting with tables placed around the swimming pool, slowly escalating to the three floor in sections. The whole place is equipped with lively, aesthetic prototypes of vehicles that'd make a great Instagram post.
You will come across a bike right at the entrance and a few steps away there is a car, and as you continue walking, there is the iconic telephone booth waiting for you to get inside and strick a pose like you are taking a long distance phone call. The place is abuzz with groovy house music and known for its dangerously addictive starters. Don't forget to put your dancing shoes on to burn the dance floor. Most importantly, try not to miss their signature zodiac cocktails.
Click here to find if they have Oktoberfest menu
Bangalore Brew Works
This place is a hidden jewel in Bangalore's Crown. You may have crossed the street a wealthy number of times only to realize that the place was hiding in plain sight all along when you finally stop and look at it. Mostly because it is on one of the busiest streets of Residency Road. Also, because it is on the 10th floor of Prestige tower.
There is a separate lift that operates specifically for Bangalore Brew works to take you to the 10th floor. One great ISP of the place is that it has happy hours between Monday and Thursday every week from 11 am to 06 pm. Happy hours makes it a perfect spot for team meetings and corporate luncheon.
If you are someone who likes to host pool parties on a rooftop that offers an astounding panoramic view of the city during the night along with some great party music treating your ears, then this is a perfect place for you. They have almost seven flavours on tap, but check for the special brew and offers for the October fest.
Know more about the special menu during October fest
Big Pitcher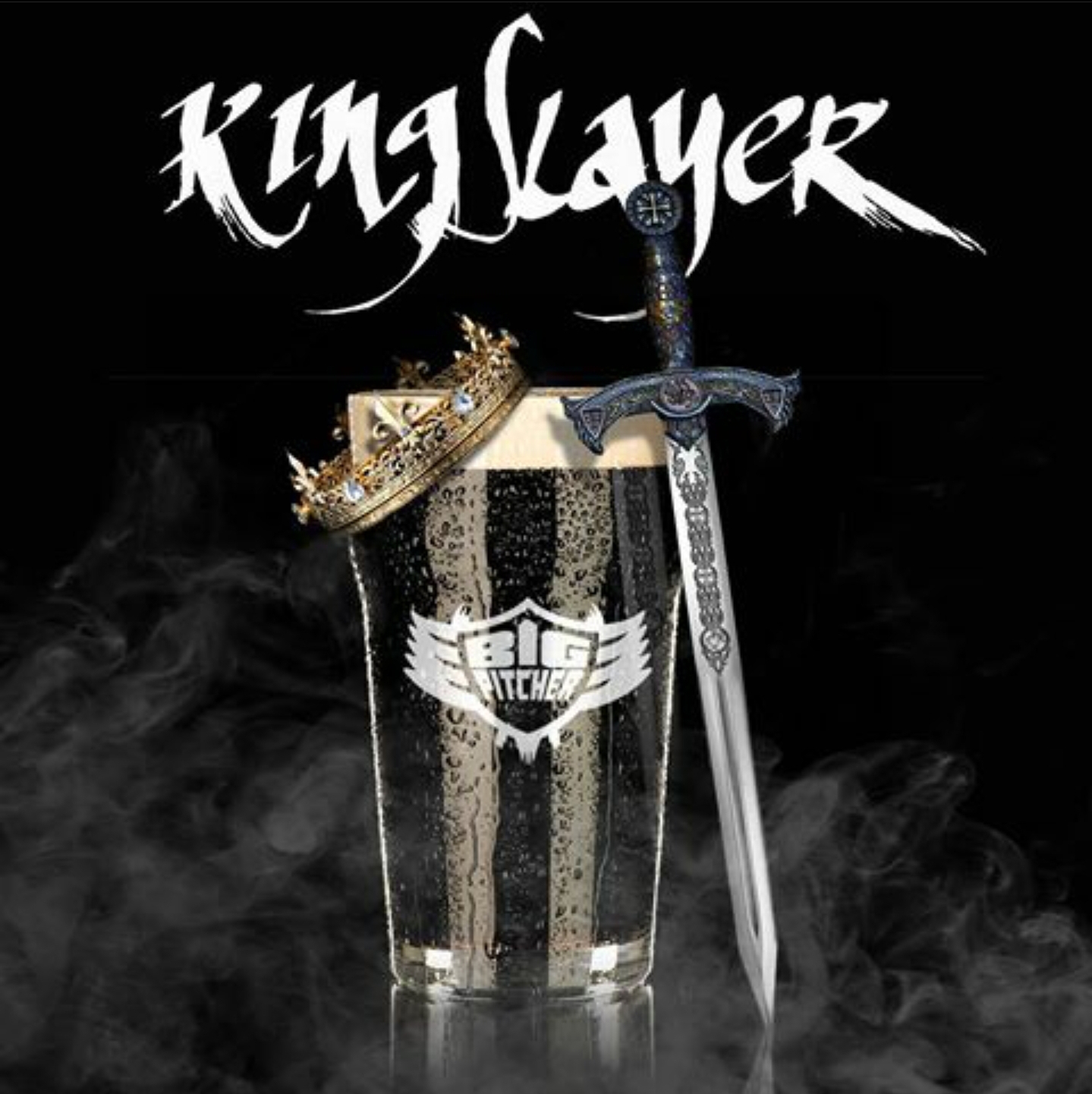 If there is a brewery in Bangalore that always has all beers on tap, then it is this one. A massive six-storey structure built on the old airport road. It stands all by itself away from the other establishments of its kind, has almost everything you expect from a place like this. Right from fine dining to dance floor music to buffet and a bit of quiet. Each floor is divided by experience and united by the wide range of rich-tasting brews.
The place almost never has less than seven flavours of beer. They are currently brewing eight. The party starts on the ground floor, but rooftop is where you ought to be since it is far quieter than the ones below.
You'd go there for the beer and food but stay there for the ambience and friendly service.
Check their take-away policy along with Oktober fest specials on tap here
Windmills Craftworks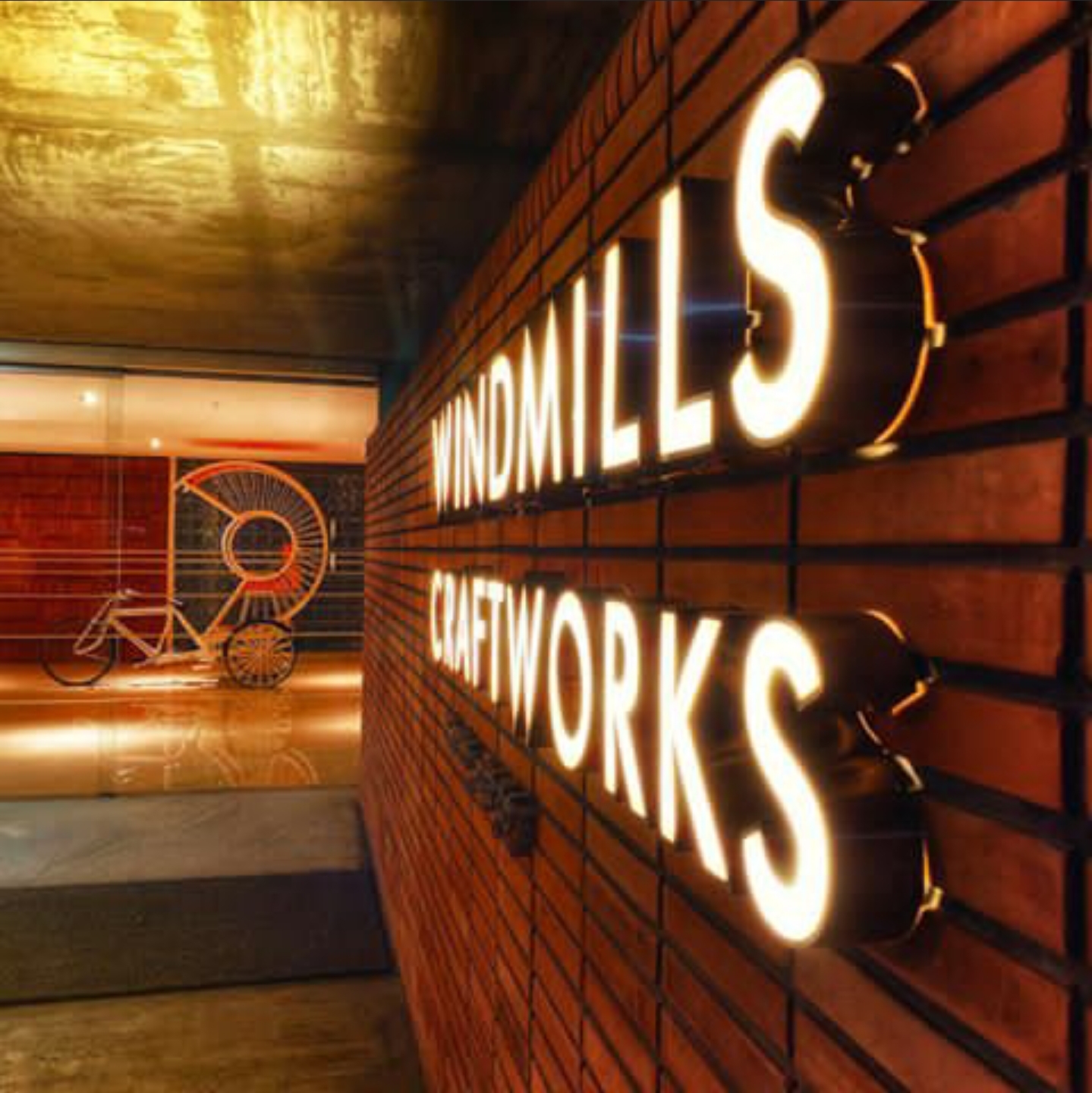 Who would have thought that a day would come when someone would pair reading with Beer? A person, most likely an interior designer would make a full-blown presentation with slides and pie diagrams and pitch the idea in a meeting and people would appreciate it.
Well, they not only thought through it but executed it skilfully to near perfection and designed a library-themed microbrewery. The seating inside is fenced with book shelves for the reader inside you and the ambience gives you a slow jazz-like vibes as if you are not in a microbrewery but a members-only airport lounge somewhere in Europe.
The place is a love letter to Bangalore and its voracious readers who like being buried inside books and those who are particularly stringent about how their food should be prepared and presented. Everything the place offers is prepared and crafted from a reader's perspective. The soft music, the well-lit ambience, the carefully prepared food, are all crafted from a reader's vantage point. You can also find yourself a seat on the terrace or the floor below for the love of Indian food. The terrace area is for the ones who like to sit under the stars and think about things differently for once.
The October fest special menu can be viewed here.
The Biere Club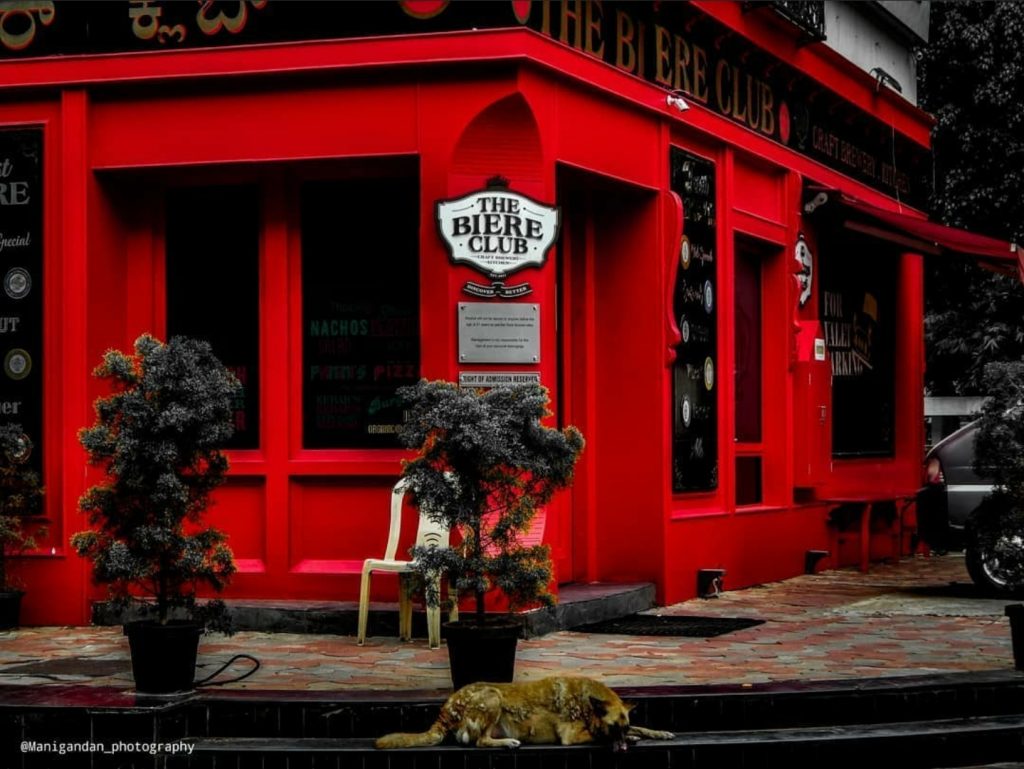 Arguably city's oldest Brewpub, comfortably dervishing in one of the most alive and affluent neighbourhoods of Bangalore, UB City (Vitthal Mallya Road). Besides the food, and its signature cocktails, the place also hosts different events and gigs regularly. If you come here during the daylight, you will be amazed to see Ferraris and Lamborghinis following traffic rules.
The decor of the place is straight out of Sergio Leone's Western spaghetti classics. But, the service is amiable, and the food holds up to its standards. Worry less and go along with your friends for a comedy gig or a musical to show your support for local talents. And, if you need yourself some bitterness then try the lagers here, so there is no room left for any in real life.
Tap to check the updates Octoberfest
Partying note
In all honesty, we are only touching upon the surface of Bangalore's microbrewery scene, but the most visited ones are listed here. There are many microbreweries in town, and you will lose count if you sit back and try to figure out the number of places still in the pipeline, waiting for government's nod for licences.
All the above places make customers their first priority to ensure an unforgettable experience no matter how crowded they get, and what hour of the day you visit them. You are always welcomed and greeted with compassion, which is rare to find these days. Especially, at times like this when you are coming from a place of self-isolation in search of comfort and a breathing space.
Lastly, all these places follow strict covid guidelines ensuring no contact policy. You will be given a QR code to scan so you can display the menu on your phone. The payments also follow the same strategy.
About The Gari Resort:

If you are looking for an out-and-out camping experience, The Gari Resort is a place best suited for all your needs. Come here for some quiet me-time to being a part of adventure activities throughout the day. The day only gets better with added floodlight games, followed by Bonfire around tents in the night. We take the Covid-19 guidelines seriously and follow the social distancing protocols. The place is safe and sanitized regularly.

It makes for a flawless weekend getaway with your family and friends, if you don't wish to spend most of your time behind the wheels. Camping season is almost here. So, slow down a moment and allow yourself to disconnect from the world outside. If there's one thing this year needs, it's for you to create wonderful memories with people you care.