Resorts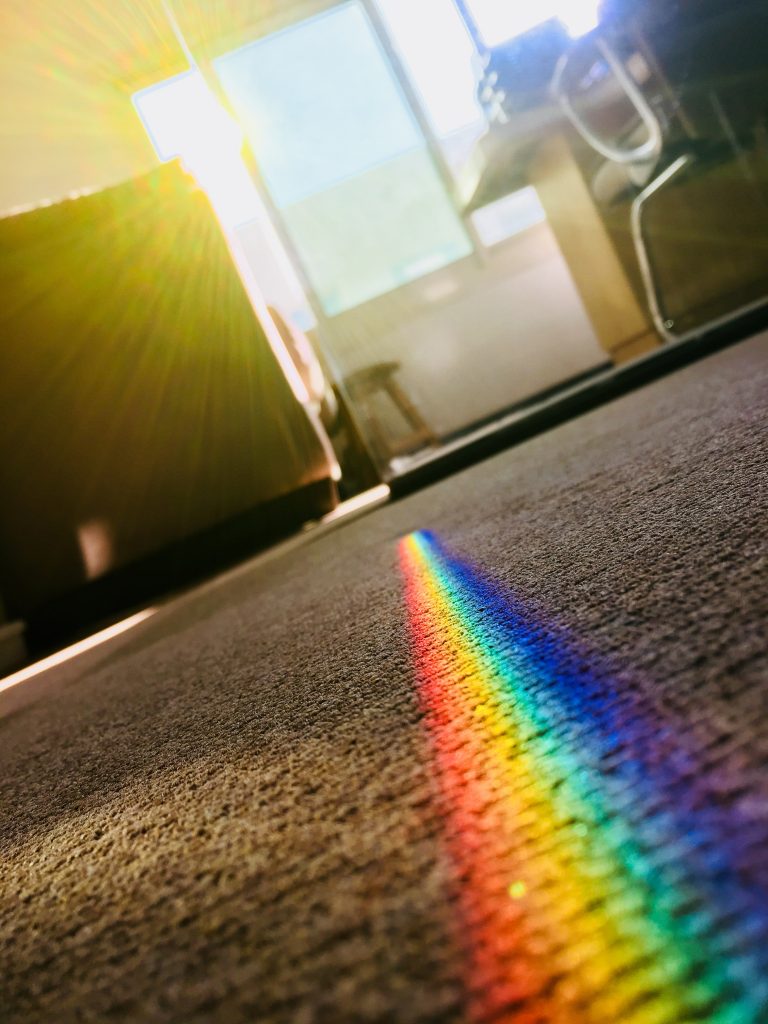 Two day team outing near Bangalore.
Introduction.
This is a guide to two of the most reasonable resorts near Bangalore for a two day team outing.
What does it offer, you ask?
Fun filled adventure activities and flash light games.
We will let you know all about them.
Fasten your seat belts and take a deep breath.
But first, some tips!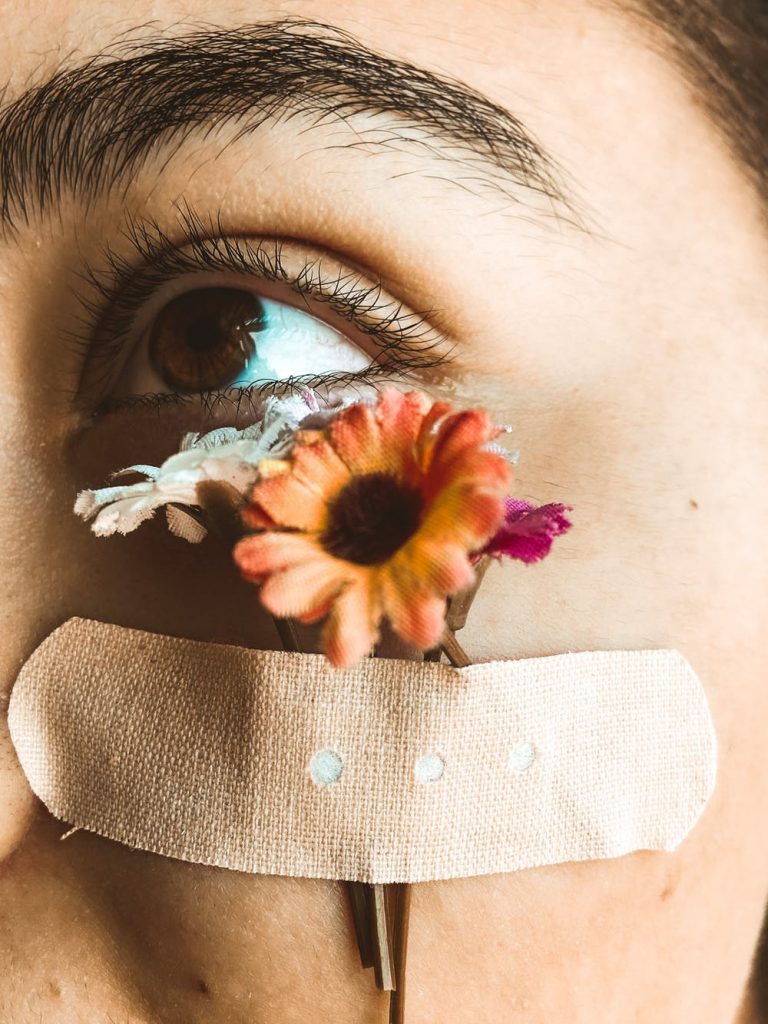 Just putting it out there. If your offline life isn't as exciting or entertaining as your online life, quitting social media will not make sense cause we are in a constant need for validation/approval in a world that thrives on convincing you for things that you barely need or looked for merely once. When you do rarely look for things you want on the internet and somehow change your mind and thought against it, the internet then becomes an eco chamber and keeps pushing the same things to you until you change your mind or at least you search for more interesting things.
Affects of being online all the time.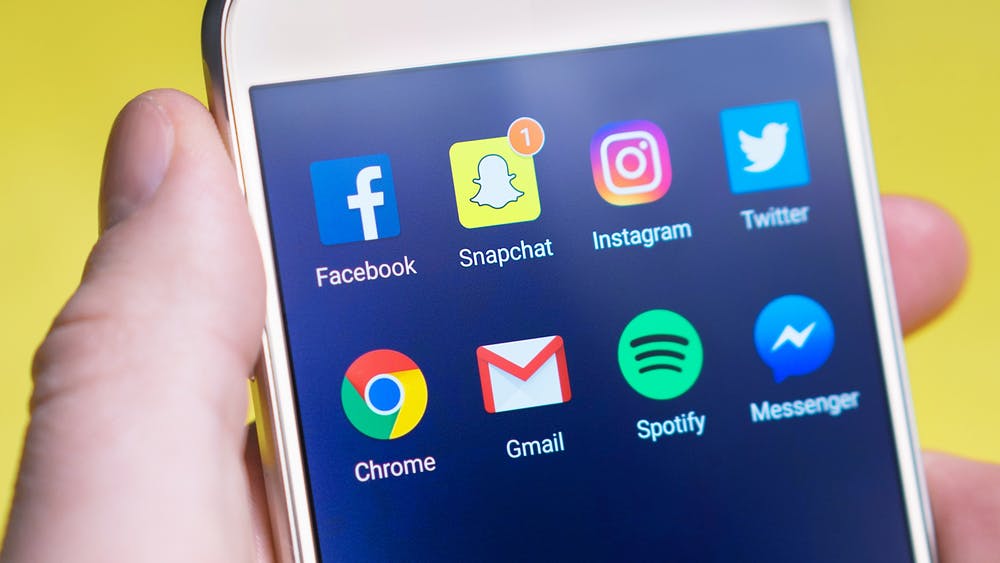 Negative space.
Whether you accept it or not, there are somethings you come across on social media apps which you only thought of once and decided to look for it in your free time. And, somehow you see it appear on your favourite apps within a day or two.
Let's say you wanted to go on a holiday or a two day team outing near Bangalore on a weekend with your colleagues or family, and you only just thought about it after the day at work. Then, the next thing you see is Facebook or Instagram in the form of "sponsored post" and you go "huh, I didn't even Google it but it appeared out of nowhere as a suggestion." Strange, isn't it? I'd still argue that this is some kind of a hypothesis and the fact that the sponsored post appeared out of nowhere by co-incidence.
Make no mistake, we follow pages, accounts, people that effectively make us question our whole existence to the point were we question not only our job, income, or lifestyle but ourselves as a person. Hence, taking a break from devices is important. Not to completely go off grid but a small hiatus does absolutely no harm and causes only positive changes in our lives.
What to do?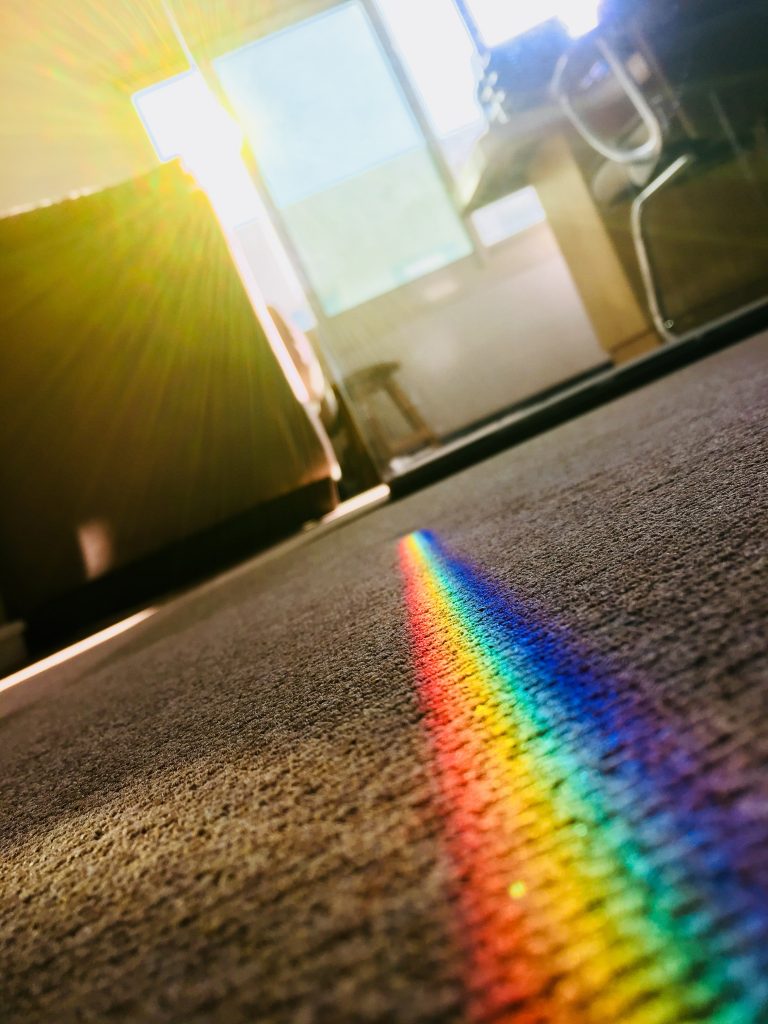 Quitting will only trigger the polysemic feeling that you are trying to fight. The best thing to do is, plan a outing with your friends or colleagues to the nearest resort in Bangalore so you have an opportunity to go gadget free for a little while and give yourself a chance to become one with nature while dissolving into the Uber cool and madness of the place by playing games and activities throughout the day.

We are too obsessed/attached to the online version of ourselves, our likes, comments, most of us keep our phones bedside every night, and check every time we wake up during the night or have made it a point to check our phones first thing every morning.

If we just tried to match our offline lives to who we are online, maybe just maybe that will unclog a lot of differences and that dystopian feeling we get when we see people posting the only part of their lives that they want you to see and not the fifty other photos or videos they took before they got that perfect, filtered portrait for you to be envious about.
The idea to sit aimlessly in a place without touching our phones or having the urge to click a picture of every moment assuming it's somehow special is encouraged by the limitless possibilities of free space allowed by mobile companies and endless data provided by cellular companies.
Before the past year, most of us had the respect for movies and shows we'd put our money to watch either in theaters or online. We made sure our phones our silent and children quiet so don't miss out on the important bits of the movies we'd watch. Lockdown gave us a free hand to stay indoors. Movies released on streaming apps and by the time production companies figured out returns and monetary feasibility to release on the online services, we were already hooked to our phones and social media apps and their various features. Almost every app had a story section as the lockdown progressed. The algorithm, however, boring and irresponsible, didn't matter because we had turned into aggressive scrollers. As if all of them wanted to never let us leave the app.
A Way out.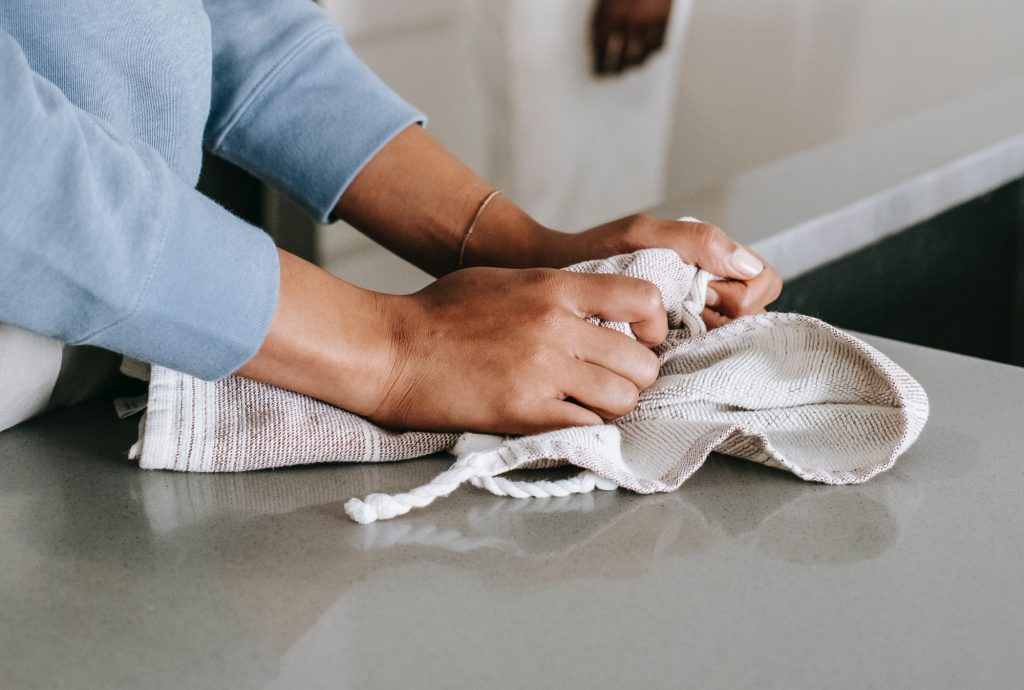 Hence, use this year to reduce stress reduce screen time and try to talk to people face to face rather than social media platforms. Take a trip to one of the budget resorts in Bangalore and indulge into various activities with your friends and colleagues.
When was the last time you put your phone away and played a game of cricket just like the old days? When was the last time you painted the town red without checking into social media? When was the last time you actually sat with your friends and chatted for hours and didn't feel the need to log onto social media? Only rarely, I suppose.
We figured out two of the best places to play the game we grew up playing. Cricket! The game that we never the rules of no matter how old we get or how young we are. It is so instilled in our culture that we ought to know the rules even if we don't play the game regularly. Let's take a look at the two best resorts in Bangalore that allow flash light games along with cricket.
The Gari Resort.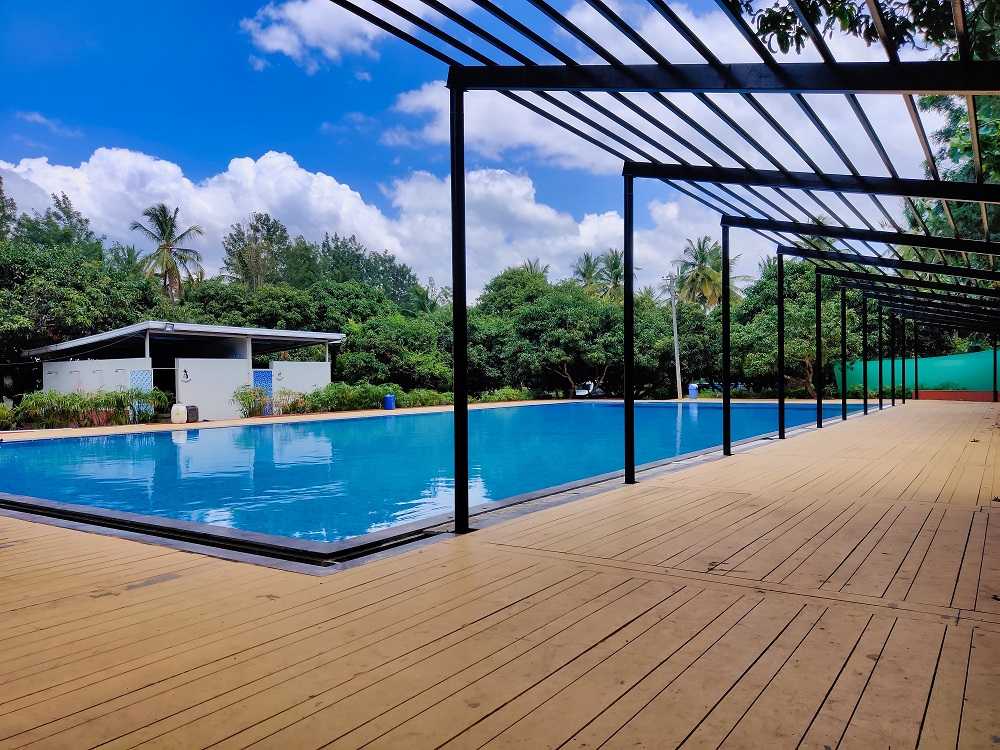 Address: No 211 Banandur village, Ittmadu Post, Bidadi, Karnataka 562109
Cricket: Yes
Kid's playing area: Available.
Alcohol: Not available.
Timings: Cricket and other Flood light games for Rs. 699 per hour on Fridays and Saturdays between 07 pm to 10:30 pm. It free between Monday and Thursday. The time remains the same.
Game per hour: 10 over game per hour. If played by each team then a game might take upto 2 hours to finish.
For us Indians cricket is a religion. For most Indians cricketers are revered and placed next to Gods. Players like Sachin Tendulkar, Sunil Gavaskar and Rahul Dravid are some of the most common and household names for us Indians. With the growing capitalism and townships there are not many places for us to go back to our golden days of childhood when we played cricket in an open ground where twenty five other teams played in the same ground. At times, we even fielded for a different group unknowingly and it didn't matter. They'd understand that in a crowd of 100 children playing in a single ground it wouldn't tick off the other teams.
With playing grounds being converted into townships and complexes, all thanks to places like The Gari Resort, one of the budget resorts in Bangalore where you can play the type of Cricket you always wished to play as a kid. In an open ground with no one but the players from the two teams playing against each other.
When we were kids, we had limited supply of water and other essentials due to funds and our only choice was to knock the doors of the family that lived close to the ground who used to help at least 50 children with water. The supply of essentials are now as much as you want and there's more. Some delicious food is awaiting you after the match and a whole bunch of other activities are lined up for you the next day.
Activities.
Zip line
Pipe Bridge
Burma Bridge
Wood Cross
PG Ladder
Commander walk
Multi Vine
ATV Quad Bike Ride
Unstoppable Cross Bridge
Wood Cross
Single line Bridge
Burma Bucket
Triangle
Commando Work
Once you have played the game the whole country likes and is mad about, book yourself a tent amid the stars and share stories sitting around the bonfire. Discounts available for groups with more than 20 people.
Camping Package.
Price: Rs. 2,128 per person including GST.
Package includes:

Breakfast, Lunch, and Dinner. Camp fire
Magic show and mind reading (happens only on weekends)
Cricket (Chargeable at Rs. 699 per hour on Fridays and Saturdays. On other days, it is free)

Duration: 07 pm to 10:30 pm

Pottery Workshops (happens only on Fridays and Saturdays)

Note: If you are group of 20 or more people, you can avail a 10% discount.
Timings: 1 pm to 11 am.
The Cassava Retreat.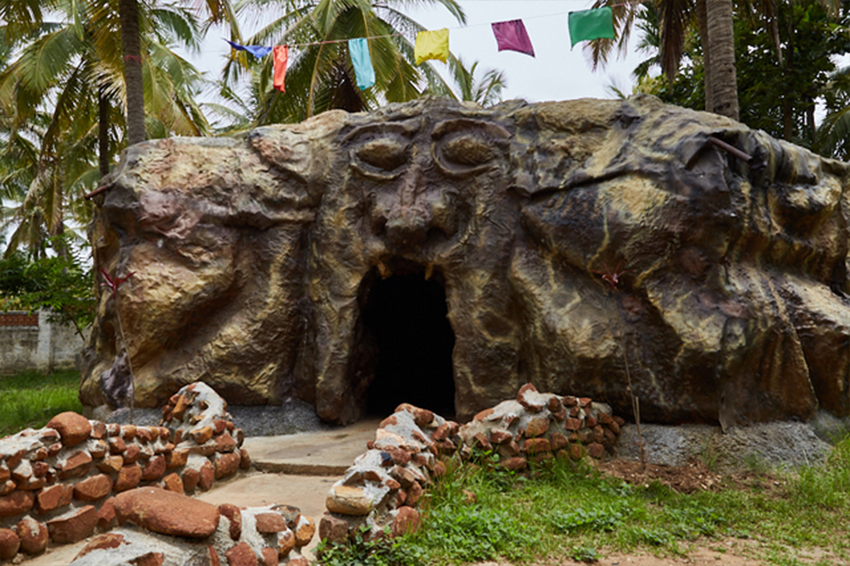 Address: O B Chudanahally Road, Kanakapura Road,Vaderahalli, Near Art Of Living Bengaluru, 560062
Cricket: Permitted.
Kid's playing area: Yes
Alcohol: Not available inside the premises.
Games per hour: Cricket and other Flood light games for Rs. 699 per hour on Fridays and Saturdays between 07 pm to 10:30 pm. It's free between Monday and Thursday. The time remains the same.
There's already enough said about the place, it's amenities, and the ambience along with its top notch service. Cricket could be one of the excuses that people make to come here. People visit the place to get away from the atrocities of daily life and just be with themselves and their closed ones. It is considered to be one of the best pocket friendly resorts in Bangalore to have fun regardless of who you visit with.
There's enough open space for a group of people or cricket enthusiast to try hit the ball out of the park. Mind you it is not a cakewalk. With a great a bowling attack, it is difficult to put a decent total on the board. Yet, a team always have a handful of players that manage to take the team to defendable score. Even if you play a five over game from each team, you can still play at least six innings within two hours. However, most corporate teams are available only on weekends. Hence, The Cassava Retreat is also known for organising tournaments for corporate during their corporate team outing in bangalore.
Apart from the game of cricket, there are other fun corners in the resort where you can burn those extra calories or just lay down without a worry in the world. It's inside your room or in the tent. Or, tt's the swimming pool. It's the one of the biggest in the city. Soak in the sun while your kids play in the kids playing area or wait for the sun to go down so you can sit across the camp fire and contemplate your future. How the past year has changed you and what are you doing about the resolution you took on the last day of the year.
There are one too many things to do in The Cassava Retreat. All you need to do is to pack your bags, get your colleagues and visit one of the budget resorts in Bangalore to have not just fun but the peace of mind. Feel free from all those worries, anxieties, and setbacks that are constantly trying to push you down in the realm of boredom.
Activities in The Cassava Retreat.
Triangle Commando Work
Pipe Bridge
Burma Bridge
Wood Cross
PG Ladder
Unstoppable Cross Bridge
Single line Bridge
Zip line
Amenities in The Cassava Retreat.
Swimming pool
Indoor Games
Outdoor Badminton
Table Tennis
Kids play area
Bon Fire
Rain Dance
Come here for a two day outing trip outside Bangalore and book a camping Package. A steal deal for you and your colleagues to take part in a host of adventure activities and sports. Not to mention Cricket. If you have a group size of twenty or more, you can not only play a best of three but you will get a discount on your booking.
To find out more, log on to: The Cassava Retreat website.
The Gari Resort is one of the best known places to stay with your colleagues and family at the same time. It is also a well reviewed budget resort near Bangalore that offers enticing views and . Book your stay now.
If you like what you read, please consider subscribing to our blog posts by entering your email address below.

We promise not to spam!