Teamouting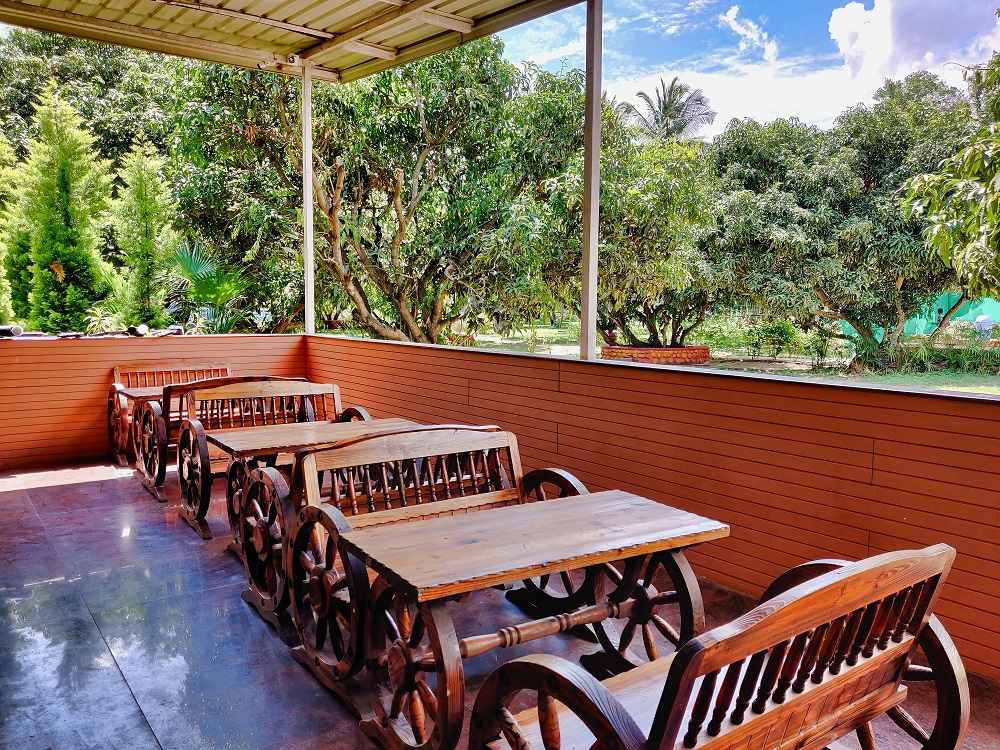 Experience One Day outing with The Gari Resort Bangalore.
Foreword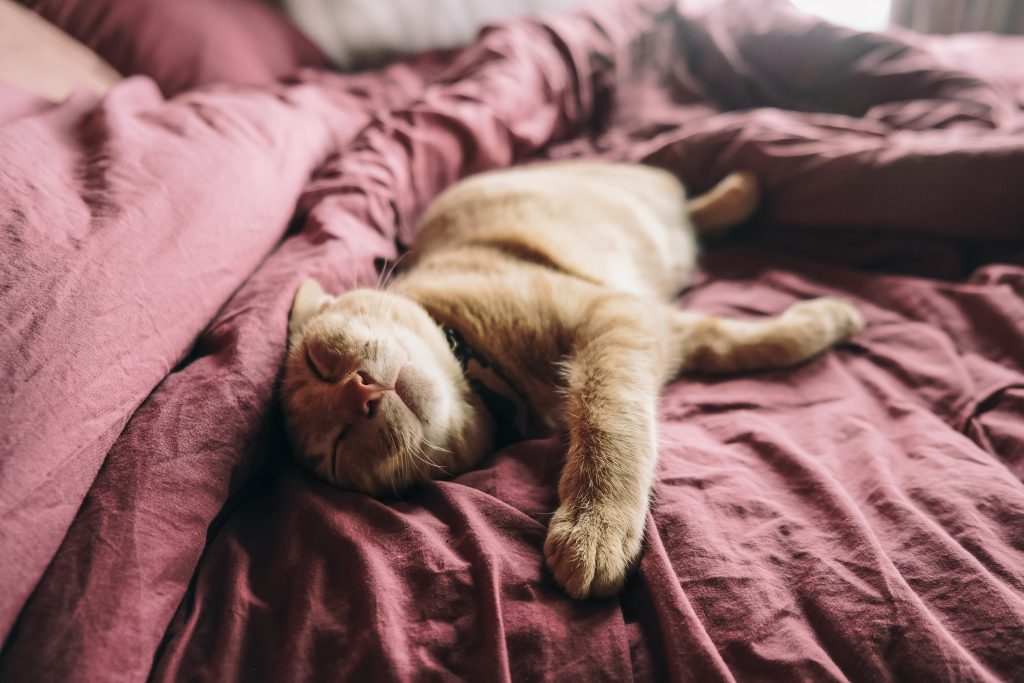 Laziness. Nitpicking. Procrastination. Making excuses. These are the four forms of evils every person at the start of their career comes across or fights on regular basis. These are the enemies that live in our head rent free, continuously trying to bring us down by killing our will to perform. Our will to love again. Our will to trust, and blow off the very source of light that shines the brightest or is aspiring to.
Also read: Five ways travelling can help you cope with life.
Some knowingly or unknowingly fall prey to these enemies and give up and choose the path of less resistance and decide to do what's in their comfort while some power through and take the difficult tasks. Learn the hard lessons. Swallow the live frog and become the people they think of before sleep every night. They become the person they took a new year's resolution for. They achieve what they believed in by programming their mind and resisting every urge to procrastinate, developing a Winner's Mentality.
Introduction
There are thousands of such people working day in and day out, burning the midnight oil to become the person their parents and then kids will be proud of. The corporate industry is full of people competing to be the best at what they do, to be better than they were the day before. To not make the same mistakes again. And when you are wired with that kind of mindset, it calls for a break – whether it is a small weekend getaway near Bangalore or a long weekend disguising as a mini vacation.
The Gari Resort, one of the most visited resorts within 100 kms from Bangalore, is built on the same principles: to never quit, to keep doing what we are meant to under any circumstances.
It is designed for corporate employees seeking shelter away from the man made ethos. People who work hard the whole week trying to meet the deadlines, who are trying to be patient at the face of slow moving traffic, who are trying to make sense of the quotidian routine while still working from home or the ones who have been called back to their workplaces. After a week of all mixed emotions, employees need some consolation and a me time in whatever form possible. Some indulge in drinking while some choose travelling to stay away for a few days.
We all need stress busters, a peaceful shut-eye, great food without having to cook it ourselves or maid for once, and a place away where we don't have to wake up in the dead of the night by a pack of barking stray dogs. Rather, a place already isolated so we don't have to isolate ourselves.
What Gari offers.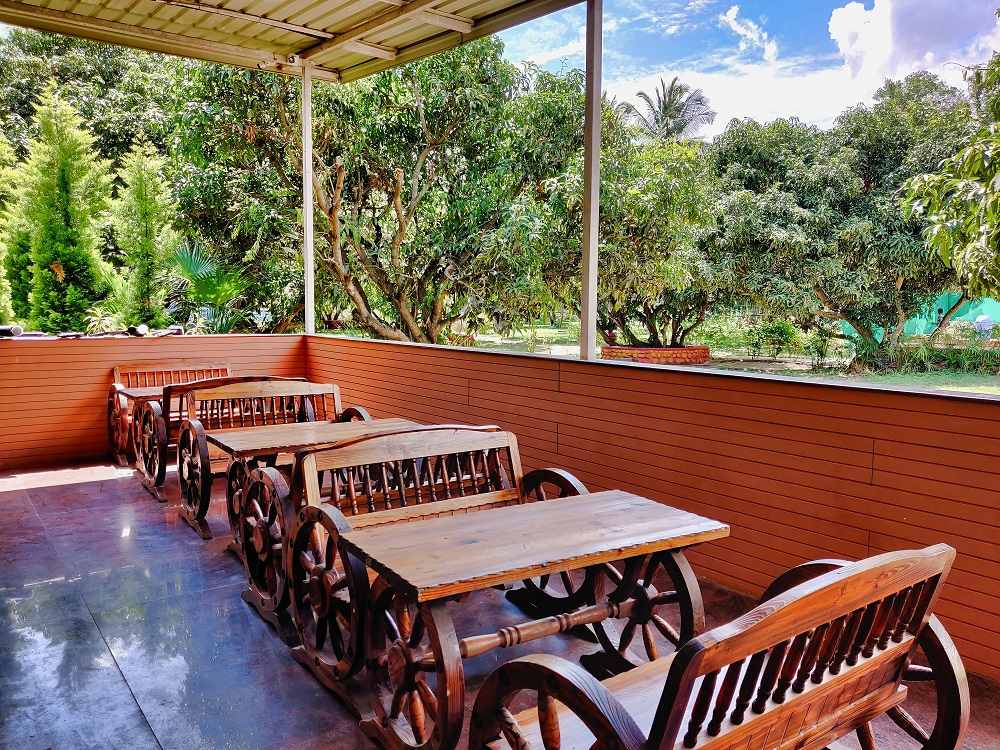 This budget resort in Bangalore allows you to indulge in recreational activities, flood light games, go for a swim, eat succulent food, and look at the stars while sleeping in a tent, or sitting across the Bon-fire exchanging stories with your teammates – slip in a couple of ghost stories too to spook 'those' friends.
Camping during day outing in Bangalore is most fun when done slightly away from the city, with friends or colleagues that are like-minded and seek the same thrill as you, wherever they go. Winters make it even more interesting. The cool breeze surrounding the tent will make the trip even more memorable. Gari offers you take a deep breath and wallow in the thrill.
The camping package in The Gari is among the most pocket friendly deals you will come across. The Swiss A/C suites are the best in the business.
Camping Package.
Price: Rs. 2,128 per person including GST.
Package includes:

Breakfast, Lunch, and Dinner.
Camp fire
Magic show and mind reading (happens only on weekends)
Cricket (Chargeable at Rs. 699 per hour on Fridays and Saturdays. On other days, it is free)

Duration: 07 pm to 10:30 pm

Pottery Workshops (happens only on Fridays and Saturdays)
Note: If you are group of 20 or more people, you can avail a 10% discount.
Luxury A/C Suites.
Price: Rs. 3024 per person (including tax)
Check in time: 01 pm
Check out time: 11 am
Price includes:

Lunch, Dinner, Breakfast.
Seven adventure activities
Six low rope activities
Archery
Camp fire
Magic and mind reading (happens only on weekends)
Flood light games (complimentary only between Monday and Thursday) otherwise Chargeable at Rs. 699 per hour.

10% discount if booked for more than 20 people.
A/C Dormatory accommodation.
Price: Rs. 2464 per person (including tax)
Check in time: 01 pm
Check out time: 11 am
Price includes:

Lunch, Dinner, Breakfast.
Seven adventure activities
Six low rope activities
Archery
Camp fire
Magic and mind reading (happens only on weekends)
Flood light games (complimentary only between Monday and Thursday) otherwise Chargeable at Rs. 699 per hour.

10% discount if booked for more than 20 people.
Also read: what is camping?
Where is Gari located?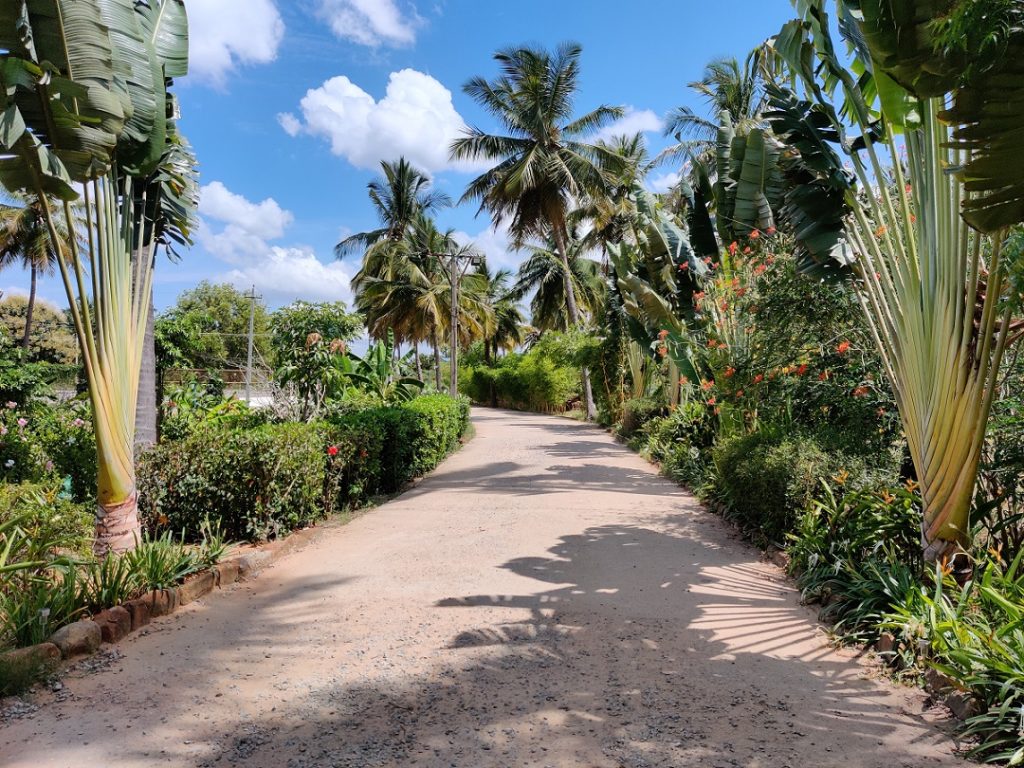 Gari Resort can be reached by all means of transports except the train. You can take a Metro to travel as far as Mysore Road on the purple line then get on a bus to Gopahalli and then walk for 11 minutes or take an auto to reach the resort.
Alternatively, a car ride will not take more than one hour and fifteen minutes to reach the place and same applies to a bike ride. As soon as you reach, you will be greeted with Snacks and tea or breakfast depending on your time of arrival. The staff is its backbone who will always be on their toes to assist you with all your needs.
It is a perfect place to throw a wedding reception, conduct a corporate event, and organise a team day outing near Bangalore. A family is welcomed just as graciously and cordially. It will be a great spot for kids to develop new qualities which are necessary in their growing years and can only be developed when they indulge in outdoors activities.
Day Outing with Gari.
We are all fun, and everything is hunky dory when you only have to see a person for no longer than two hours in an eight hour shift. Your colleagues will always be approachable and try to be a people's person. And that is not a bad thing at all. Things take turn for better or worse when you put them in a competitive position where they have to win while on a day outing trip in Bangalore.
You don't really know a person in an office space and their approach towards things that are outside of their support parameter unless you take them out of their comfort zone and make them compete with each other.
Office day outings in The Gari Resort are designed to bring out the competitive spirit of employees through different physical and emotional tasks. They also provide an outlet for people to show case their hidden talents which was not possible in an office setting.
You would have never known that your HR is a great dancer if it wasn't for the team outing or the social media executive who is always quiet, is also a chess master with a sharp mind. These are the times when managers gauge hidden talents and try to make use of them at work.
A fun filled day at The Gari Resort is meant not only to bring back the productivity back to 100% at work, but also to lift the spirit of employees and teams. How you feel at the end of the week as individual matters the most. At times we are just torn apart by the stressful week and the only thing that can revive us is not taking rest but a break far away from the city so we can be mentally prepared and oiled up for the coming week.
Book Gari's day out package and explore the side of you that is willing to take challenges and work in sync with other members of the team.
The Gari Full package: Rs. 1699 per adult and Rs. 949 per child.
Duration: 09 am to 10 pm.
Package includes:

Seven adventure activities, six low rope hanging activities and archery.
Pool access, Rain dance, use of standard facilities of the resort.

Flood light games for Rs. 699 per hour on Fridays and Saturdays between 07 pm to 10:30 pm.
Activities in The Gari Resort.
Zip line
Pipe Bridge
Burma Bridge
Wood Cross
PG Ladder
Commander walk
Multi Vine
ATV Quad Bike Ride
Unstoppable Cross Bridge
Wood Cross
Single line Bridge
Burma Bucket
Triangle
Commando Work
Note: All the activities can be performed with a purchase of coupons at Rs. 250. Most coupons get you four activities against one. However, Zip line needs a single coupon worth Rs. 250/-
It isn't about visiting a resort within 100 kms from Bangalore which is also pocket friendly or cheap in terms of staying, it boils down to trying out a place that you haven't tried before and experiencing an entirely new sub culture that draws breath in a different part of the city.
What does escaping do?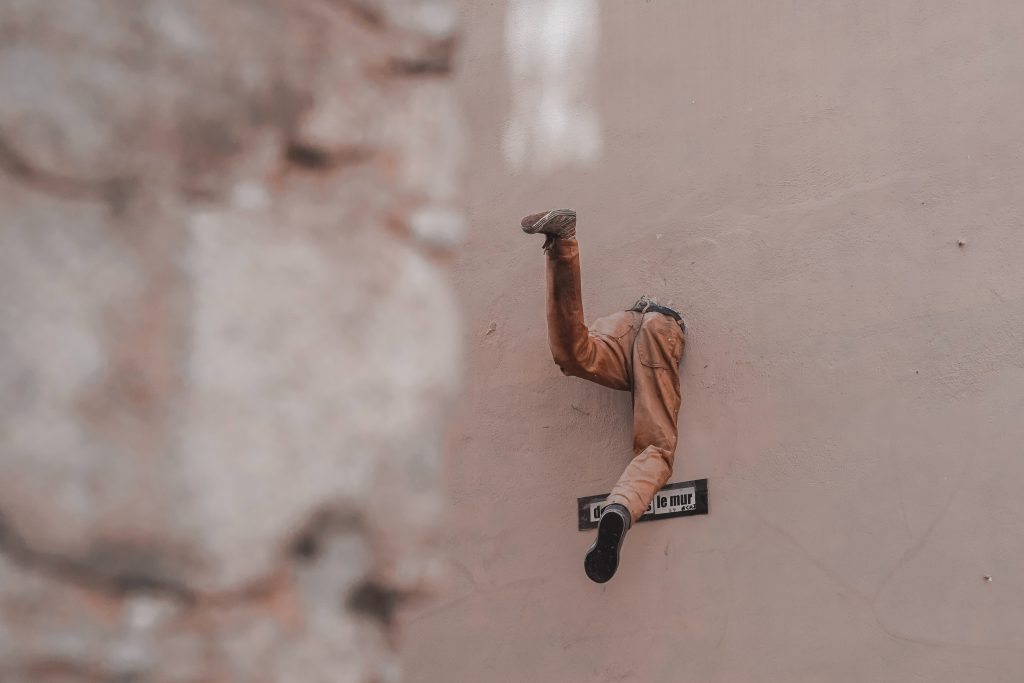 For corporate employees:
It is not what you think it is. I don't mean run away from your problems, pack your bags and start travelling. Going away for a few days to retain your sanity through an experience that is emptying and filling you at the same time. You are emptying you of the worries and stress and filling you with positivity, new memories, and laughters.
After all, there is a freedom in getting your T-shirt muddy, riding a quad bike, and going from one end of the zip line to the other. Something freeing about accepting little embarrassments as your colleagues watch you all scared, taking the high rope activity challenge. All of this helps gather new memories and information that we will discuss for the rest of our lives. And the most interesting thing is that everybody from your team will have their own version to tell.
For Team managers and employers:
Just like employees, even team leaders need to recoil and have the strength to manage their teams effectively. The responsibility on their shoulders is to keep the team together by ensuring effective communication through tasks and team building games. In doing so, they make notes on where an individual and the team needs improvement. Constructive feedback ensures the team is ready to take up challenges head on.
With the pandemic looming large as we speak, keeping the team together is more important now than it ever was. Although companies can no longer afford to remain shut, a good Team leader creates an opportunity for the team to participate in team building activities that further strengthen their bonds and revive the communication that was lost in translation.
As they say, the mark of a great team leader is how productive his team is, especially when conditions are not in their favour. When the team leader strives to make a collaborative effort by giving everyone a chance to voice their ideas and opinions, to achieve the collective goals, the team proceeds to reach new heights.
Escape from the shindy rumpus of the city and give yourself some credit for trying something new, that not only thrilled your but helped you understand yourself better as well as the people around you.
Conclusion
We understand the world we are currently we are living in and the seriousness of the situation, and take the Covid-19 guidelines seriously and follow the social distancing protocols religiously even before the government made it mandatory. The place is safe and sanitised regularly.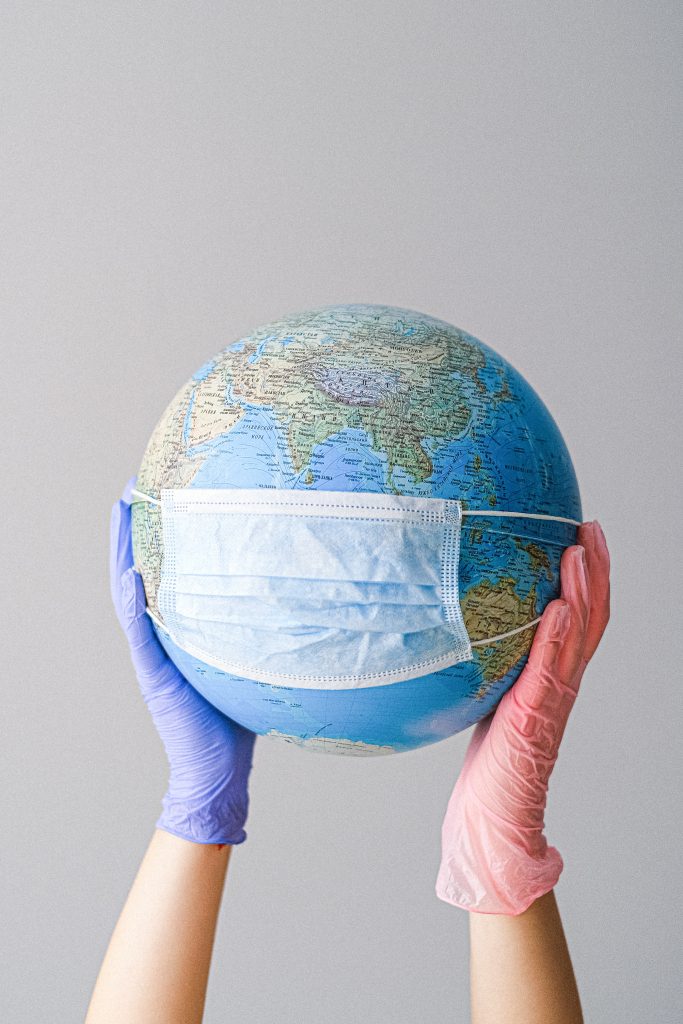 Gari Resort makes a flawless weekend getaway with your family and friends, if you don't wish to spend most of your time behind the wheels. It is under 35 kms from Majestic.
Camping season is almost here. So, slow down a moment and allow yourself to disconnect from the world outside. If there's one thing this year needs, it's for you to create wonderful memories with people you care.