Teamouting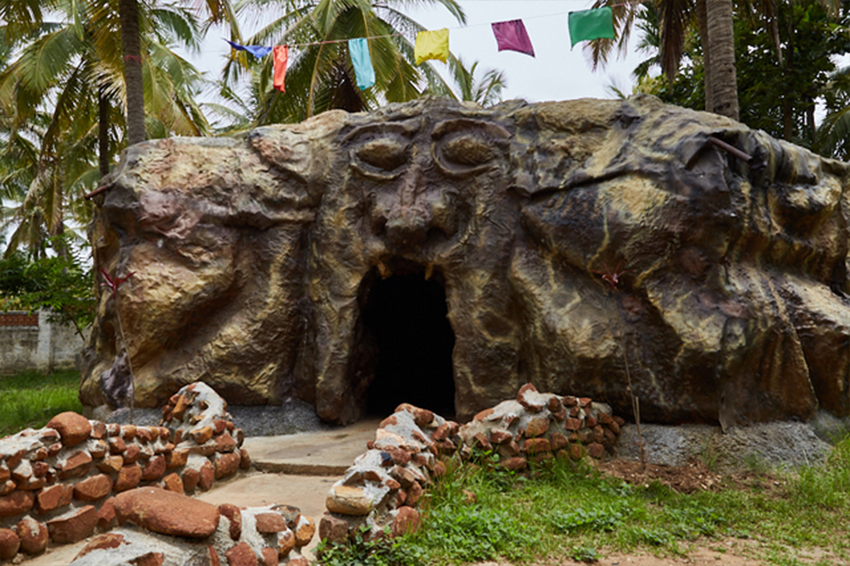 Team Outing outside Bangalore.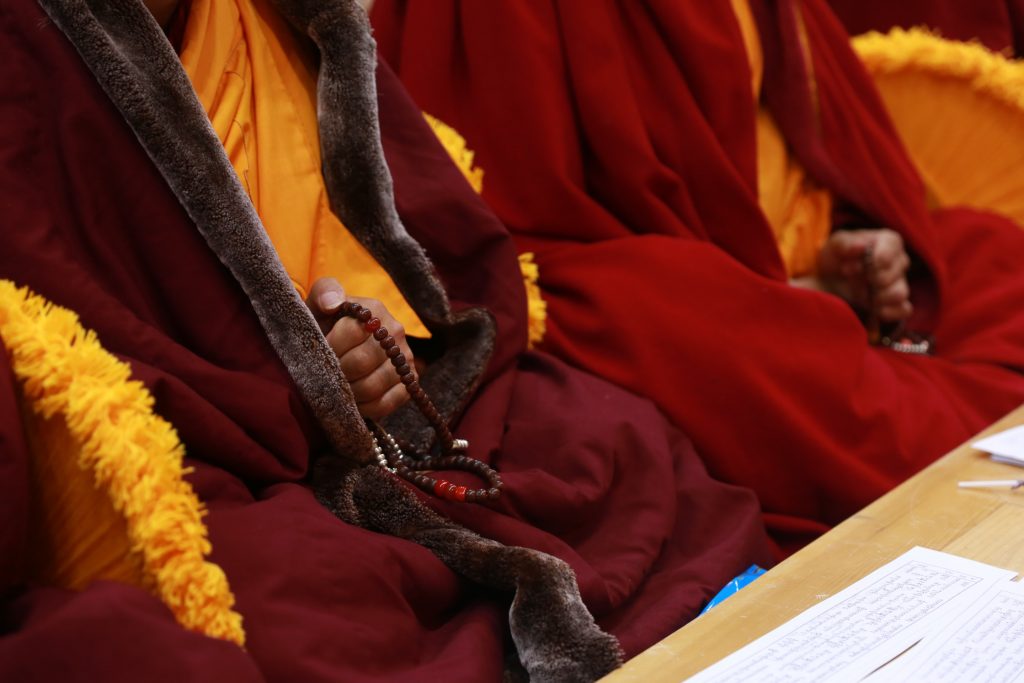 One thing we always do or should look forward to doing at least once a day is to find time for ourselves, away from all the electronic and technology devices, people. It could be a 10 minute evening walk, it could be a solo trip, it could also be a breather during a corporate day outing in Bangalore with your team. Take your pick to have
Simply, it could be as simple as to sit down, relax, and take a series of deep breaths and empty our minds of all the stress, indecisions, wrong decisions, confusion, anger, paranoia, or any other unwarranted mental states our work or personal lives put us through. Evidently, it is easier said then done and almost paradoxical that you are reading this blog about team outing outside Bangalore on a device, asking you stay away from electronics and give some time to yourself.
I'd like to bring to light the power of deep breaths and just how under rated it is in our present culture. The simple practise that has been approved by scientists for managing stress and is imbedded in the Indian culture for centuries, is not paid attention to, especially by millenials.
Also read: Four ways travelling improves your mental health.
It is no doubt that breathing is the most essential natural resources for our life. One can go without food and water but not oxygen. Our lives depend on it. It continuously provides us energy. Deep Breathing calms our nerves. For something that directly affects our lives, we hardly pay attention to the way we breathe. Deep breathing, of all only requires minimum physical efforts and provides maximum benefits in return.
Why you should head out to a Resort outside Bangalore.
In times where our focus is constantly taking a downward route, stepping out especially in places with fresh air helps us focus, improves our respiratory system and digestion and gives us the ability to communicate with our colleagues clearly at work. Mental health practitioners often advice people to take a weekend off and travel some place quiet that is fueled with alcohol and smoky crowd.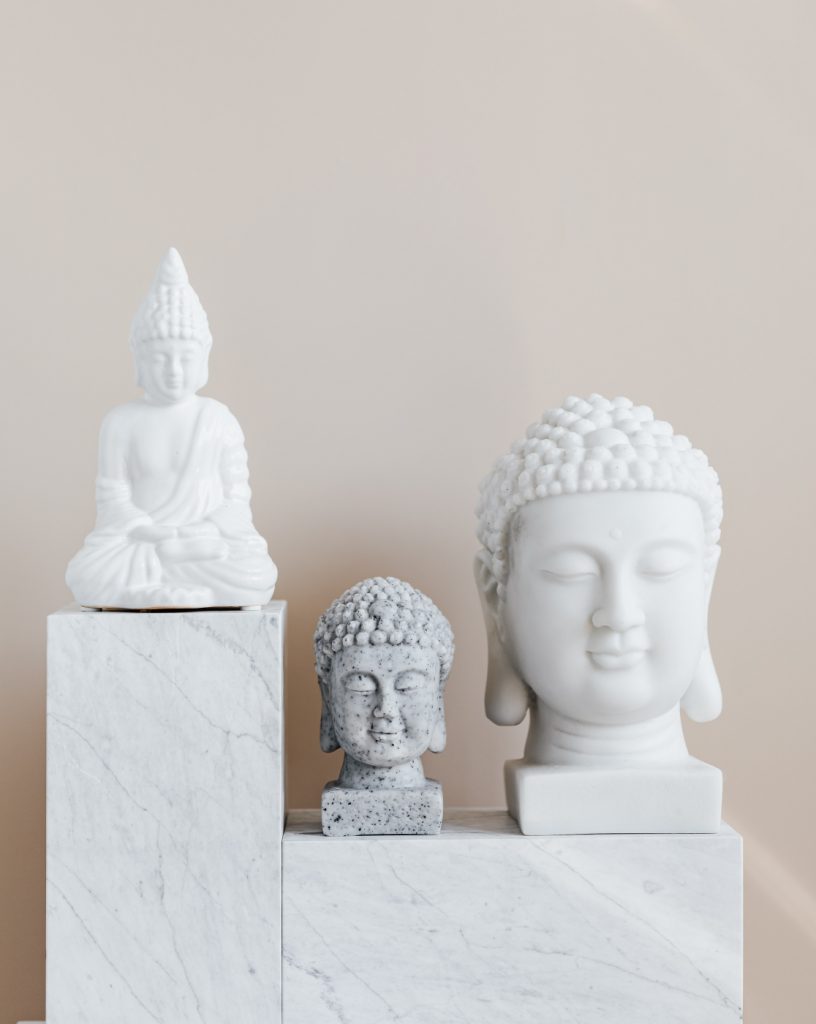 Touching upon the earlier topic once again, breathing exercise is most important for people working in corporates spaces given the amount of stress and questionable working hours they put themselves through. Not to mention the strategic over the top meetings after the working hours that go on for a long time.
Our generation has been fighting anxiety and responding to stress poorly because of limited awareness of deep breathing among other things. While I also understand it does not work all the time or on acute cases, it sure does help reduce the effect in some situations. Practising deep breathing daily at the same time evokes a form of habit that eventually becomes a ritual like brushing our teeth and drinking water.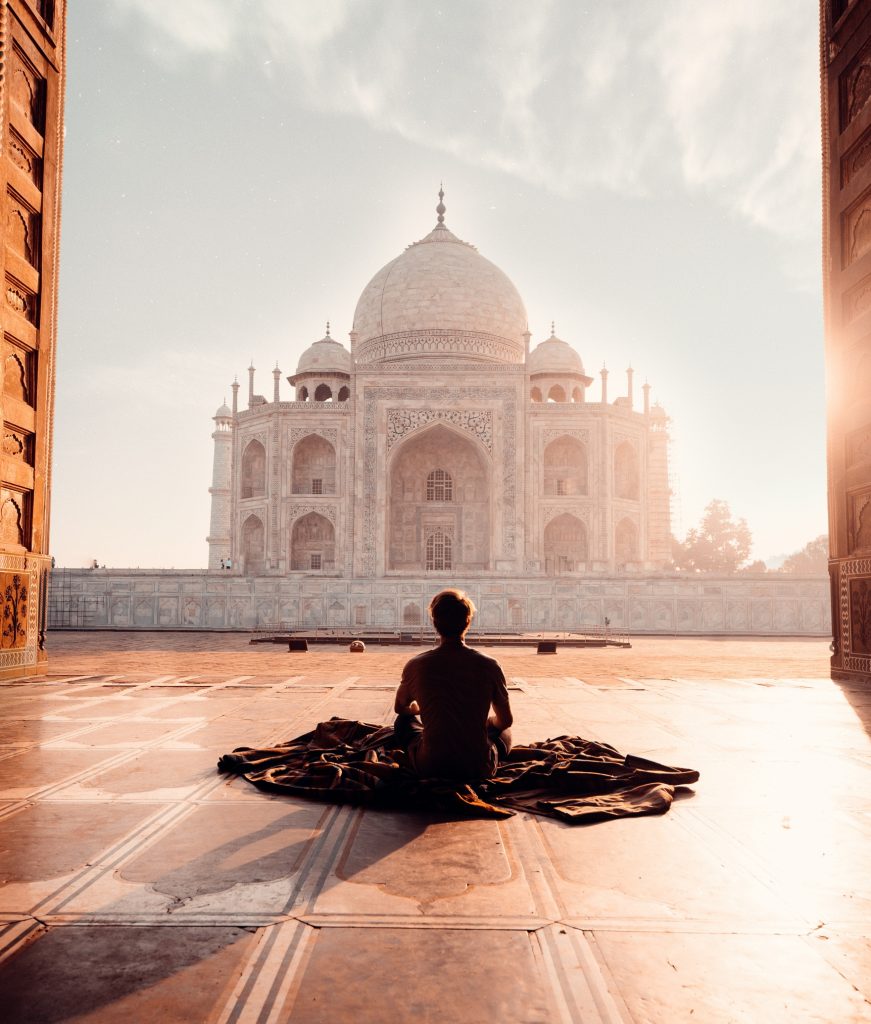 It not only helps us physically but also psychologically by cutting down negative thoughts and develops mindfulness. Doing it in a comfortable space enhances the experience, but finding a right guide that can show way to your feelings and emotions is the key. It can be a song, an image in your mind or a frame in your room or a more comfortable place outside Bangalore.
When should you go to a resort outside Bangalore?
There are several occasions that call for celebration of a small or large family gathering or corporate event outside Bangalore because teams need a day outings, a night stay, and camping. And for individuals, there are similar reasons to celebrate and spend some quality time by themselves, in the lap of nature, playing, strolling, or developing a new habit to help their cognitive abilities in day to day lives. A lot of men and women, especially who work in corporate environments who are still working from home tend to have become short tempered, grumpy, and irrational in their approach because they still struggle to separate work and personal life.
Maybe a resort outside Bangalore which is close to nature and brings the quiet you need to claim the lost focus is the need of the hour to make your coming week or month worth surviving. Good Resorts near Bangalore have strict Covid-19 policy that allows them to enable only a percentage of guests, making most of them a peaceful place for employees, friends, or a group of family members looking for a hide out away from the weekend.
Keep in mind, if you are visiting to any the places for a peace of mind while practicing yoga and meditating, you have to do it regularly in order to for it to be effective and fruitful. Places might play an important role in alleviating the process. A lot of these places have a separate yoga and meditation centre. However, these places listed below are close to nature, giving you a natural ingredient or a way out to keep your mental health in check.
Let's take s look at a couple of resorts that affect you and alleviate your mood from the moment you step in:
The Gari Resort.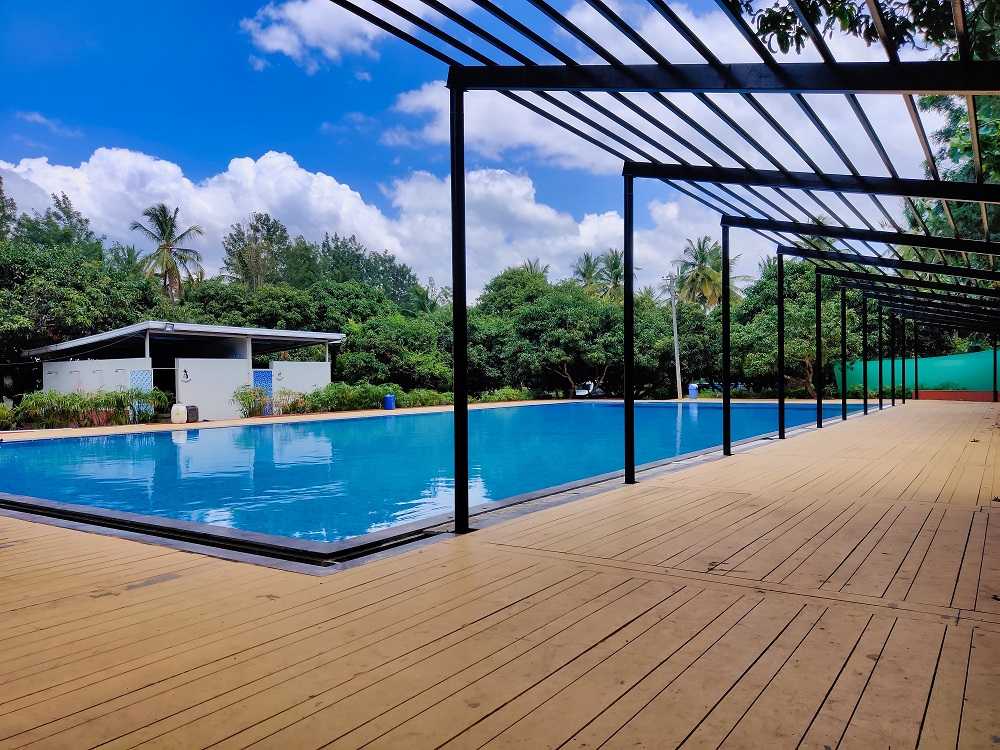 Address: No 211 Banandur village, Ittmadu Post, Bidadi, Karnataka 562109.
Resorts are plenty in Bangalore and its outskirts but very few resorts compliment your expectations and need of the time. Gari Resort is a special place for those looking for fun and games and also wish to have some quality time with themselves and their thoughts.
Whatever 2020 threw at us deserves nothing but compassion towards ourselves for not budging and continuing work to remotely when things got out of control. Travelling is just like deep breathing, you might not realise the change in you quickly but as you continue doing it regularly, you will notice you have been able to cope with stress and anxiety of work.
The Gari Resort is a perfect place to practice mindfulness. It is located between coconut groves and green meadows, a perfect location to let our negative thoughts to fade away. Scientists say that our minds' response to geographic locations can influence our decision making abilities. The cluttering of an organised mind majorly contains the repetitive tasks and chores and a few other thoughts and ideas that have not found a home in your mind due to the already occupied space.
Just like you attend your gmail and delete/archive emails that aren't important, travelling to a place like Gari Resort gives gives you an opportunity to declutter your mind and allow new ideas to free flow. A weekend getaway with your family and corporate colleagues to self reflect and have deep conversations over a bonfire at nights. It works!
There are accommodation packages that will help you understand the place better.
Camping Package.
Price: Rs. 2,128 per person including GST.
Package includes:
Breakfast, Lunch, and Dinner.
Camp fire
Magic show and mind reading (happens only on weekends)
Cricket (Chargeable at Rs. 699 per hour on Fridays and Saturdays. On other days, it is free)Duration: 07 pm to 10:30 pm
Pottery Workshops (happens only on Fridays and Saturdays)
Note: If you are group of 20 or more people, you can avail a 10% discount.
The camping package consists of a tent in the open area, giving you a beautiful view of the night sky as daylight leaves the sky. A view of the stars scattered across the sky is enough to improve our mental faculty.
A/C accommodation.
Price: Rs. 3024 per person (including tax)
Check in time: 01 pm
Check out time: 11 am
Price includes:Lunch, Dinner, Breakfast.
Seven adventure activities
Six low rope activities
Archery
Camp fire
Magic and mind reading (happens only on weekends)
Flood light games (complimentary only between Monday and Thursday) otherwise Chargeable at Rs. 699 per hour.
10% discount if booked for more than 20 people.
The A/C Suites are designed to make your stay worthwhile with their state of the art facilities. The rooms are cleaned regularly and sanitized keeping the safety measures in mind.
The Cassava Resort.
Address: O B Chudanahally Road, Kanakapura Road, Vaderahalli, Near Art Of Living. Bengaluru, 560062
Cassava is easily the one of the best resorts in South Bangalore. It is a repository of positive vibes and fun times which you don't have to stress over in case you make up your mind to visit the place. Pack a pair of swimming clothes along with a few extra clothing, and hop on your bike or a get on your car. It is not that far from Bangalore and has enough picturesque scenery to elicit mindfulness.
Many a times we look for things we don't need in places we don't need to go. Visiting a meditation centre in a resort near Bangalore once in a while is always a smart idea but going there every weekend could be expensive and time consuming. Visiting places that offer you a wholesome experience can have a completely different affect in you an your office colleagues. Cassava Resort brings all the experiences packed in one.
Beat the heat with the A/C accommodations during your visit at the one of the most sought after budget resorts in Bangalore. And, ruminate over the human existence while soaking in the silver moonlight and staring at the constellations that give meaning to our lives. Let the quiet of the night consume you so you can hear the nocturnal birds chirps softly and the fragrant nightingales play a soulful concert for your nostrils.
Corporate team building activites in resorts near Bangalore are often conducted to bring the employees close to each other professionally at their workplace. In fact, anything you do with your team becomes a team building exercise and a way to know your team mates more closely. Similarly, if the place is specifically designed to cover team building activities on its own then it surely makes for a perfect weekend getaway for teams.
Accommodations
Camping Package:

Price: Rs. 1100

Price includes:
Access to the swimming pool.
Rain Dance.
Use of standard facilities of the resort.
Seven adventure activities.
Six low rope activites.
Archery.
Timing: 01 pm to 11 am.

Luxury A/C rooms:

Price: Rs. 2000 per person.

Price includes:
Access to the swimming pool.
Rain Dance.
Use of standard facilities of the resort.
Seven adventure activities.
Six low rope activites.
Archery.
Lunch, Hi-tea, and Dinner.
Timing: 1 pm to 11 am.

Non A/C rooms:

Price: Rs. 1900 per person.
Price includes:

Access to the swimming pool.Rain Dance.
Use of standard facilities of the resort.
Seven adventure activities.
Six low rope activites.
Archery.
Timing: 01 pm to 11 am.
Activities
Swimming pool
Indoor Games
Outdoor Badminton
Table Tennis
Kids play area.
Bon Fire
Rain Dance
Adventure Activities.
Triangle
Commando Work
Pipe Bridge
Burma Bridge
Wood Cross
PG Ladder
Unstoppable Cross Bridge
Single line Bridge
Zip line
Note: All the activities can be performed with a purchase of coupons at Rs. 250. Most coupons get you four activities against one. However, Zip line needs a single coupon worth Rs. 250/-
Note: Patrons are to carry a valid government ID proof at the time of check in. Both the places mentioned above do not allow outside beverages and food.

Children between the age of five and twelve are charged half the adult price and those above twelve are entitled to pay the full amount.

Swimming costumes are mandatory for all. Indian attires are not allowed. Western outfits like jeans are not allowed either.
Team Building Activities are currently operational at an extra cost. However, intimation in advance is mandatory. An early-bird discount is available for those who book in advance for a group size of more than 20 people.
Most places don't allow guests to step out of the premises once they have entered until check out, in order to keep a curb on the spread of the virus. Step out only if its an emergency. No exceptions are entertained unless it's an emergency. All the rooms are sanitized and cleaned before and after visitor assuring maximum safety to visitors.
The food is mostly included in the package in the form of buffet lunch or dinner. However, if you have special preferences, you can place a separate order during the kitchen working hours.
If you wish to be pampered with such blogs while being with yourself, then please consider subscribing to our blog posts by entering your email address and name below.