Resorts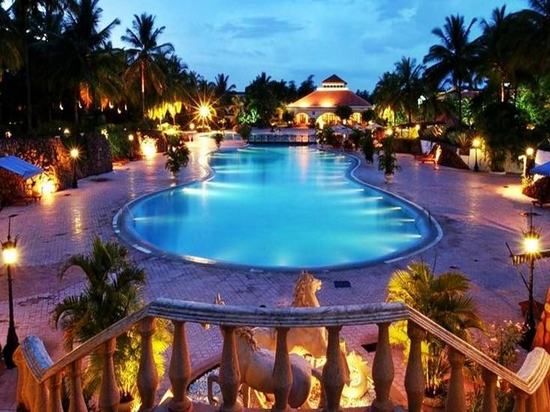 Best resorts for weddings and a weekend trip in Bangalore.
People realise the importance of the moment only when they get nostalgic or miss something when a song plays or a similar smell crosses the room that they are in. Common nostalgia triggers are songs. They immediately take you back to the time and the place you heard that song and your mind is distinctly able to separate it.
Nowadays, Google creates photo memories that come to you through notifications showing you moments from the year when you went backpacking with your friends or colleagues to a weekend trip and stayed in a resort near Bangalore. A relative's wedding you went to in a resort near Bangalore known for hosting great receptions and buffet.
A lot of applications do that including Instagram, Dropbox, and Facebook. Some trigger old memories while others trigger deep nostalgia, wanting us to do more of weekend trips and office team outing since we spend so much time working.
Golden Palms Resort and Spa.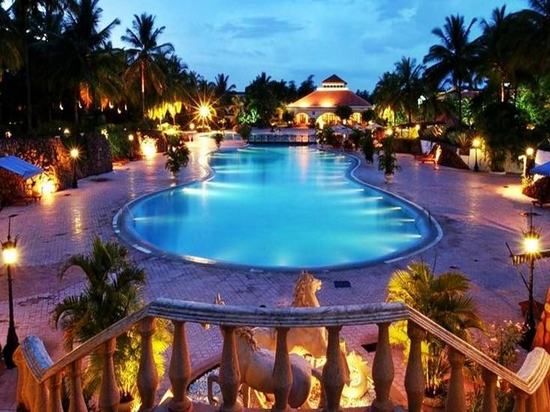 It is owned by a proclaimed Bollywood actor Sanjay Khan. An ideal place to hold corporate events and team outing in Bangalore because of its size and proximity to the city. They have a large swimming pool and play area bedazzled in different shades green, ready to quickly lift up your mood.
The activities are many to keep yourself busy through out the weekend. Golden Palms Resort is one of the best places in Bangalore as far as service and food is concerned. The staff is corteous and helpful in educating you on what to do during your stay. Lastly, the place is a perfect wedding destination for families to gather and have fun time outside of the city.
Golden Palms Resort offers the following:
Weddings
Corporate events and conferences
Family Day outing
Team outing
Spa treatment
Fine dining
Golden Palms Avenue, No.31 & 32, Nagarur Village Dasanpura Hobli, Off, Tumkur Main Rd, Bengaluru, Karnataka 562123.
The Gari Resort.
The perfect weekend getaway just got better after The Gari Resort reinstated their business and opened their doors for patrons to visit and have a memorable weekend with their friends, family, and colleagues. It connects with you on various levels. The Gari Resort is a perfect one-stop shop for weddings and corporate team outings alike. One of the beet resorts within 100 kms from Bangalore.
It's got a barrage of activities that will catch your attention, and with a combination of green foliage around to keep your mind at peace and stress free. The property also offers a range of accommodation that challenge your wilder side such as tents, set-up personal campfires that makes for a perfect team outing experience as well as weekend family getaway.
Book yourself beforehand along with your friends and get an early-bird discount in your stay. The place is one of the most visited places during winter due to the kind of weather it has. The activities become more enjoyable, the campfires give a contrasting edge to the weather, offering all the more fun in winters. Check the website for season specific games and weekday workshops.
Address: No 211 Banandur village, Ittmadu Post, Bidadi, Karnataka 562109
The Woodrose – JP Nagar 7th Phase.
Open areas are safer than most closed areas because the air is fresher and the chances of transmission are less likely in open spaces because people can maintain distance while talking addressing crowd. That's why open lawn resorts are being chosen over the ones with dome for occasions.
The Woodrose ticks all the boxes that you need in a resort for a corporate team outing or hosting a wedding in Bangalore. It offers a rich green ambience with a wide area that also includes a hall to hold receptions and buffet for a larger group of people. Weddings and receptions often consist of people looking for spa and wellness treatments. Well, this is a one-stop for all your needs during such occasions.
Their indoor sports facilities include Badminton, table tennis, billiards, squash. They have a swimming pool which is closed during Tuesdays and lawn tennis available at all days. Enjoy their exotic signature cocktails in the in-house pub named Tonic Bar, and have mouth-watering desserts at The Baking Company.
Address: Campus, May Flower Block, Brigade Millenium Rd, Jagruthi Colony, Ramaiah Garden, JP Nagar 7th Phase, J. P. Nagar, Bengaluru, Karnataka 560078.
Kanvas Star Resort – Mariyannapalya
You wish to give your guests a slightly different style of accommodation from the usual? Like a cottage with a nice view? Then the place is Kanvas Resort for you. Along with all the amenities, it offers some recreational activities such as treasure hunt, cycling, lawn tennis, tug of war, et cetera.
It consists of seven cottages and 94 standard and deluxe rooms, a bar an open air amphitheatre, and multi-cuisine catering service that makes it a perfect wedding destination in Bangalore as well as a great corporate hang out spot.
Plus, if you are looking to celebrate Birthdays, anniversaries, or even planning to go on a weekend getaway with family, then Kanvas Star is a place to lose yourself in with rejuvenating spa treatments, laying by the swimming pool, etc.
Address: Survey No. 1/5 & 1/6, Mariyannapalya, Dasanapura, Hobli, Bengaluru, Karnataka 562123.
Holiday Village Resort – Kanakapura Road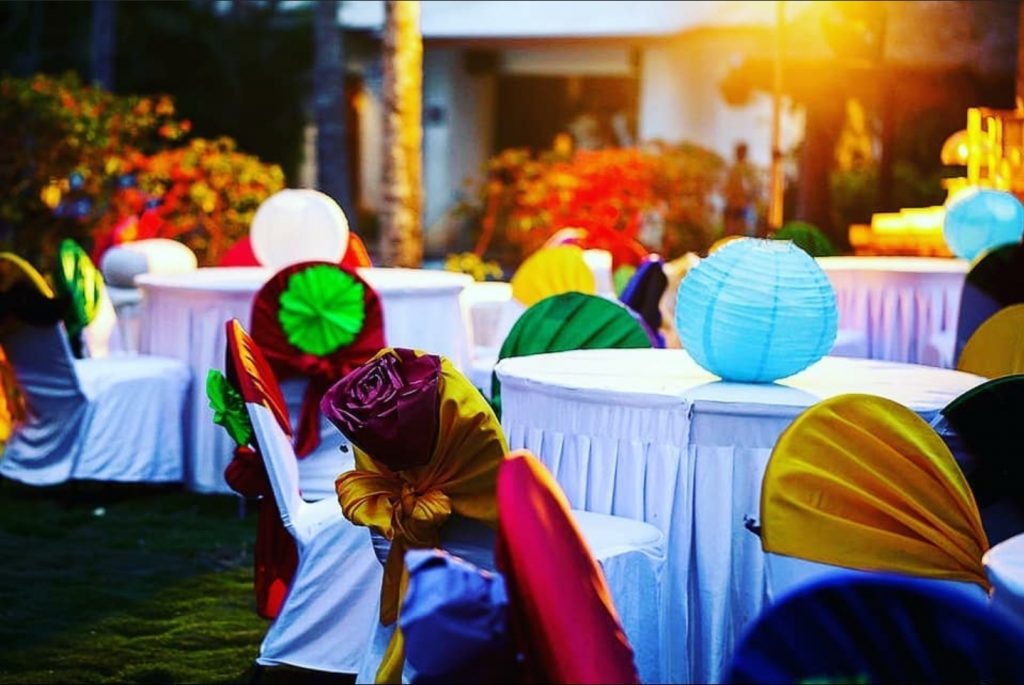 Yet another gem in Bangalore's Kanakapura Road, perfectly embellished with all the soothing activities and features, Holiday Village Resort is a place spread across 500000 Square feet equipped to host every event imaginable based on various themes.
There is an Aqua lounge, poolside lounge for those who need to hold open-area conferences and events, and convention centre, conference halls for companies interested in indoor scenes.
Starting from paint ball to activity rooms that include Table tennis, Chess, Carromboard, Foosball, Board games and Library, to private rooms, car rentals, airport cabs, and travel assistance, everything is available in Holiday Village Resort. If you have guests coming from outside the state, you don't have to take the trouble of booking cabs. The service is available in-house.
Address: 35, 9th Mile, Kanakapura Road, Holiday Village Rd, Vajarahalli Village, Bengaluru, Karnataka 560062.
Le Roma Gardenia – Avalahalli Village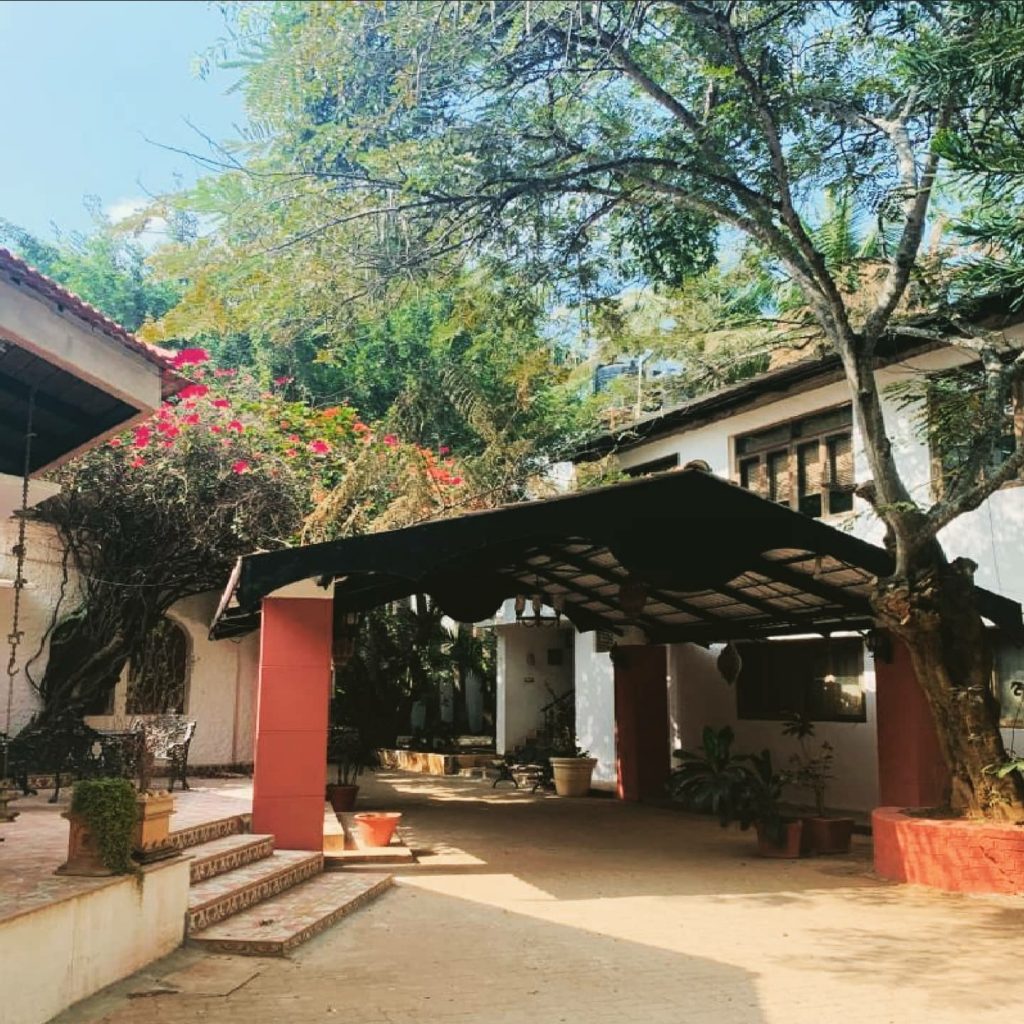 Our brain holds plenty of memories from our past lives that we wish could live again. The day when Yuvraj Singh hit six maximums to Stuart Broad, or the day of the week when you used to walk with your grandpa while we said stories from his life, or the final day of school when you met your buddies for the last time knowing fully well that you are not going to see most of them again no matter how stronger the promise to keep in touch was. Or the first pizza you ate with your own money.
Every moment that you have lived amounts to the person we are currently. But the day you get married with the person of your choice, becomes best out of all as it marks a new journey waiting to be started. New roads to conquer and new feelings to touch base.
Le Roma Gardenia reframes all of it. The heritage resort is a perfect blend of luxury and heritage that gets involved with your dream to host an indelible lawn or poolside wedding in Bangalore. What makes it stand out is its soothing decor, and verdant shades of green with a pool hovering over the lawn. This place will bring out the photographer in you because of its aesthetic style.
Apart from being one of the best wedding places in Bangalore, Le Roma Gardenia offers a great camping and corporate day outing in Bangalore. The place's quiet demeanour is ideal for couples looking for some solace and people looking for a weekend family getaway near Bangalore. Any mismanagement is highly unlikely in Le Roma because of how gracefully the place is managed by its staff.
Address: Avalahalli Village Off Ivri Road, near Nagarjuna Vidyaniketan School, Bengaluru, Karnataka 560064.
Ramanashree California Resort – Yelahanka.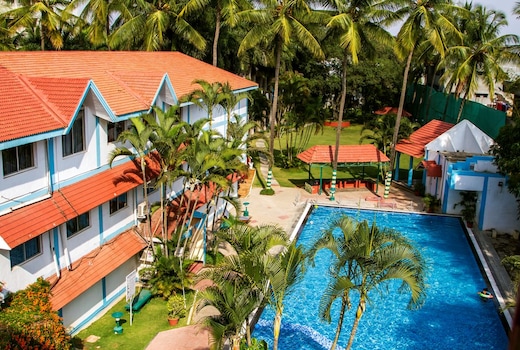 A brainchild of Ramanashree group, the resort is located in a Bangalore neighbourhood. It offers everything you need to make your wedding a special event.
The place also hosts a variety of corporate events and is considered one of the favourite resorts for corporates to hold meetings, yearly parties, and rewards and recognition programmes.
The property has a decent mix of hall and open-area where you can host a reception and buffet dinner, making it one of the best places in Bangalore for weddings. The experience is subtly coupled with Cordial staff and scrumptious food. It is eventually what people and families remember long after the wedding is over.
Even if your need is limited to leisure travel and business trip, the management will make sure all your needs are met so you can come back the next time. With family and friends.
Address: Ananthapura Gate, Doddaballapur Road, Yelahanka, Bengaluru, Karnataka 560064.
To conclude.
The blog lists some of the best wedding places in Bangalore that necessarily represent culture, tradition, and modern solutions for a singular Indian wedding experience. All of them are equipped with sound and other electronic systems so that the last person in the row can hear the wedding vows clearly.
All of them including The Gari Resort understands the ceremony and the value it holds in our culture, including the dietary choices and the amount of time it takes for any wedding to complete with all the rituals. Wedding is a tradition followed to not only bring two people together but to bring the families close to celebrate the bond of a lifetime. Therefore, we understand that both families will have different needs and we are always equipped to provide the best solutions.
Be it the Vara Yatra, or Vidaai. We promise to be as much a part of the ceremony as any important figure in your family to ensure the greatest day of your life is met with even greater memories, and laughters.