Resorts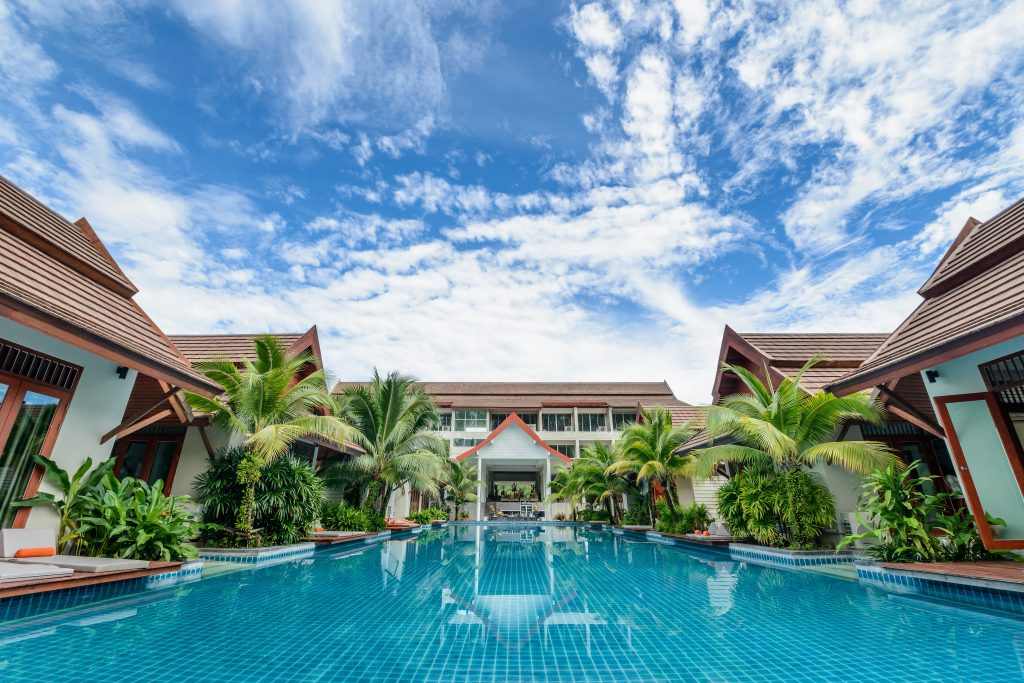 Different types of resort and when do you need them.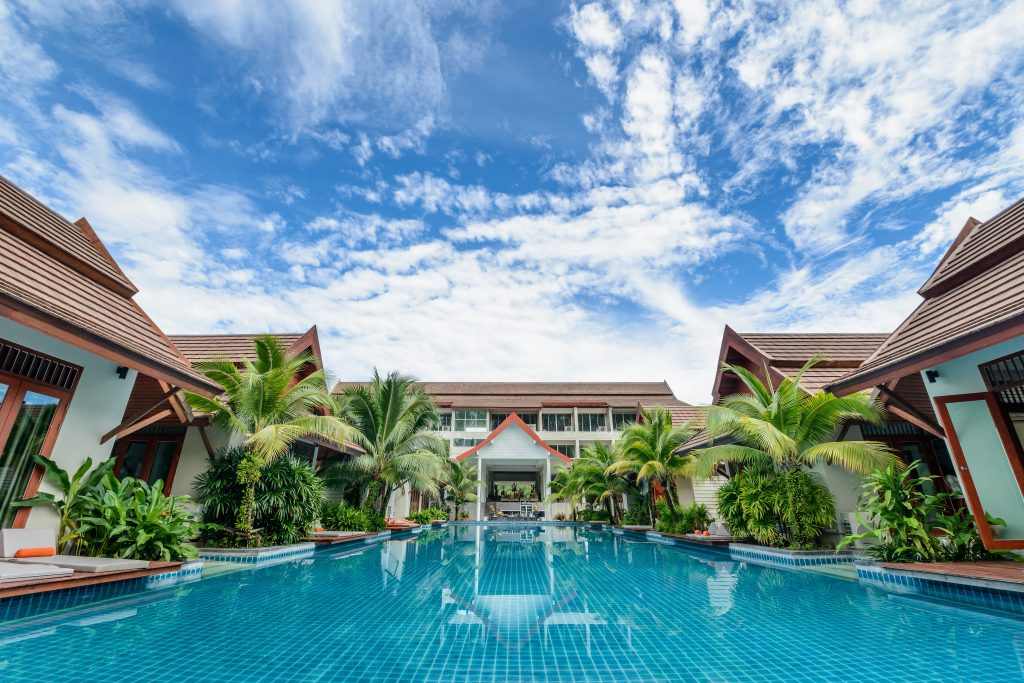 Resorts are gifts that keep on giving. You'd very rarely meet a person who hasn't been happy after a trip to a resort in an exotic location. Every resort has something different to offer to their patrons but the USP of a resort is its location, and its amenities which suit a wide variety of visitors. Be it a corporate team outing near Bangalore, a family day out or a friends reunion, or even a solo trip, resorts are spread across a huge land amid the endless bark of green trees to shelter anybody and everybody for a perfect a weekend getaway experience.
Resorts in Bangalore are mainly located away from the bangarang of the city and perpetual traffic and are in alliance with thrilling activities, indoor games, and trekking packages for those who wish to venture in to the wilderness of nature. The theme of the resort is determined by the terrain or the land mass covered by a city. You choose the resorts that suit your needs the best.
Exotic Resorts:
Also known as beach resorts, exotic resorts have beaches as their focal point to attract tourists and travellers. They offer a view of the beach on the front and a private beach inside the establishments for those in need of some privacy. Making it a perfect vacationing spot for honeymooners, and families alike.
There are over-the-beach resorts with enticing view of the calming sea and crystal clear turquoise skies coupled with sunsets as bright as the colour of fire, seem nothing short of paradise on waters. Along with the breathtaking views, they offer a host of other activities you can be completely immersed in. Corporate team outing near Bangalore can be planned around exotic resorts. Mostly corporates offer a stay in such resorts as a reward for best performing teams.
You should go to Exotic Resorts for:
If you wish to go on a honeymoon.
For exquisite sea food and beautiful beaches.
If you are on a business trip and need have some time to kill.
State of the art facilities.
A quick vacation
If you are a photography nerd.
Best Beach resorts in India:
Spa Resorts:
Spa Resorts have its origins in the Greek mythology. For many years vacation resorts are adorned with focus on all kinds of spa treatments as a part of their services. They are often mistaken as wellness spas who focus on healthy habits that include fitness, food, medication, and mental health awareness.
Spa Resorts specialise in offering spa services even for people who aren't staying in same the resort or hotel. Some might not provide accommodation, food, or any other services along with the spa package. While some, as a part of a complete vacation experience, market spa as one of their luxury programmes with no other facilities to or adventure activities to indulge in.
You should go to Spa Resort for:
If you wish to stay away from the children and family for a bit.
If you wish to unwind with your friends.
Indulge in beauty treatments.
You want to pamper yourself with manicure or pedicure.
Get an exotic massage.
Some notable Spa Resorts in Bangalore:
Luxury Resorts: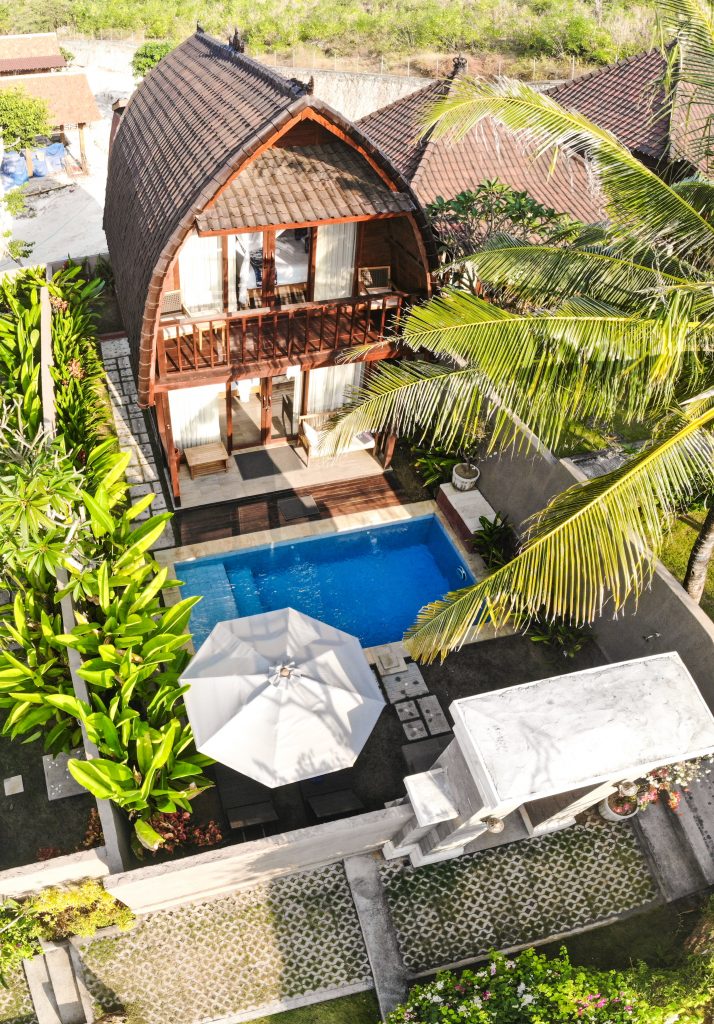 Luxury Resorts offer you services and amenities that you don't usually find in hotels and common resorts. They are cut above the rest when it comes to service and accommodation. You'd even find a private villa within the property where no-one will disturb you or bother you unless you call upon room service. Luxury Resorts in Bangalore are most of the times worth a king's ransom but all of what you spend is make up for in the state-of-the-art grandeur.
Luxury Resorts are equipped to host corporate team outing for Managers and can host theme weddings. You don't have to worry about a thing. Right from the moment you land to the day you check out of the resort and head back to the airport, your needs are kept on the pedestal. They are not limited to one decor or interiors. A resort built to give you a farmhouse like experience can very well be a luxury resort due to its top of the line facilities.
You should go to luxury Resorts for:
Me-time
If you wish to be pampered by the world class culinary experts.
A quality time with your significant other
A post retirement vacation with your family.
Business Trips
Business Parties.
Luxury Resorts near you:
Golf Resorts:
Away from the city or within the city boundaries, this kind of resorts are made for enthusiasts of Golf. They have a massive golf course over looking the resort structure for those who love the game. Along with the golf course, they also offer lodgijng facilities for various golf events.
Most Golf Resort host golfing tournaments for which they provide accommodation, gym, indoor games, and entertainment facilities. Besides lodging for Golfers, they also offer services for family outing in Bangalore, and to corporates to hold their yearly events.
Visit Golf Resorts for:
If you are a Golfer.
If you are a golfing enthusiast.
A corporate event
A weekend getaway with family.
Golf tournament.
Golf Resorts near you:
Family Resorts:
Bangalore is a city of people with golden hearts. Friends you make here stay in your life for a long time. If you stay with your family, the last thing you'd want to do is not take them out on a weekend trip to a resort near Bangalore and pamper them with delectable food and thrilling activities.
Family Resorts in Bangalore have exactly what you need to see your kids happy and for your spouse to lose the frown they had been carrying because you have been putting off the family vacation for months (for obvious reasons). Nearly every resort is a family resort but to quench your thirst for a quick family getaway can only be fulfilled by resorts within 100 kms from Bangalore for families.
Visit family Resorts for:
Family day outing
If you need your kids to take a dip in the swimming pool.
To ditch the old routine.
Affordable lodging near the city.
Comfortable and safe areas for kids to play.
Indoor sports.
Family Resorts within 100 kms from you:
Corporate Resorts:
Corporate team outing resorts are a sensation in Bangalore. With the restrictions lifted by the government in hotels and resorts, corporate crowd has started to amass in resorts for annual meetings, seminars, and team outings.
People who were sent back home by their employers, who eventually found their way back to their home towns are now returning to Bangalore to work from offices either in the behest of their employers or willingly.
Amidst all the safety precautions to avoid any stroke of bad luck, companies have started planning for a day outing in Bangalore in order to reconnect with their employees through rewards and recognition programmes to ignite the lost spark of attending to workplaces.
Corporate outing does not always mean holding events. Team outing in Bangalore lasts for a weekend and involve the team to participate in sports and recreational activities such as Rappeling, mountain climbing, zip lining, archery, dart, along with open area for kids for those with families.
Why you should go to Corporate Resorts:
For spine-chilling adventure activities.
Reconnect with colleagues
For great service
Cordial staff and exemplary management under govt. Guidelines.
For a fun team outing in Bangalore.
Office parties
Day outing with friends and family.
Corporate outing Resorts near Bangalore:
The above list and associated links contain everything you need to know about the resorts. The Gari Resort has enabled its services for corporate team outing in Bangalore and for all other places in Karnataka for patrons' romping experience. We take the Covid-19 guidelines seriously and make sure social distancing is followed among visitors as well as our staff.